The lobbyists of the status quo like to claim that the semi-colonies are not only exploited but also developed by the integration into the imperialist world order. "Trickle down", they say, is the magic word - where wealth is increased, something increasingly falls off for the masses. For entire regions in semi-colonies such as Indonesia or Malaysia, however, only one thing falls out - garbage. And this is becoming more and more since China has refused to import household waste since 2018.
Formally, the garbage is imported from imperialist nations for recycling. However, it is a more than open secret that no recycling takes place and the garbage is simply burned or dumped into the landscape. This creates a business for a few entrepreneurs and corrupt officials.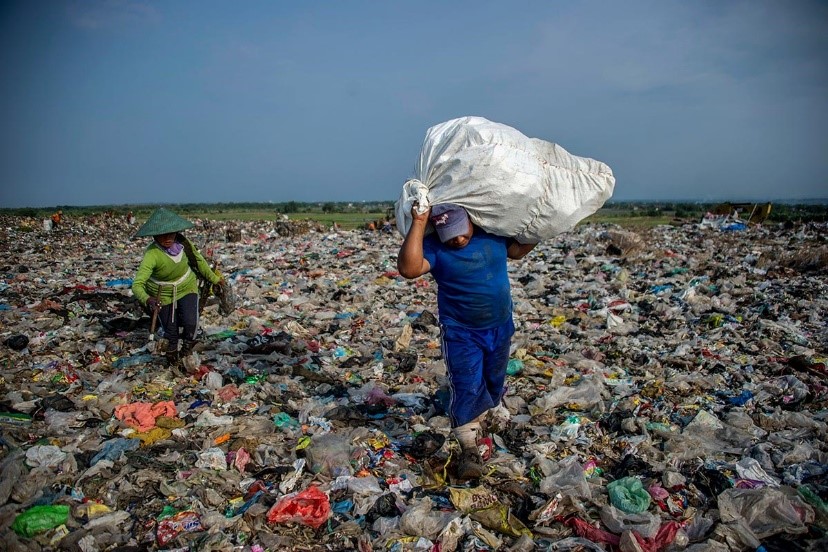 The ever-growing mountains of garbage are then searched by the poorest for usable material and serve partly as fuel, but most of it remains in the countryside: "When the plastic is burned, toxic substances such as. Dioxins, furan, mercury or polychlorinated biphenyls (PCB) are released." This environmental pollution leads to cancer in the human body and disorders of the endocrine and nervous systems. Accordingly, respiratory problems and skin rashes are piling up in Malaysia, which imported 900,000 tons of plastic waste in 2018.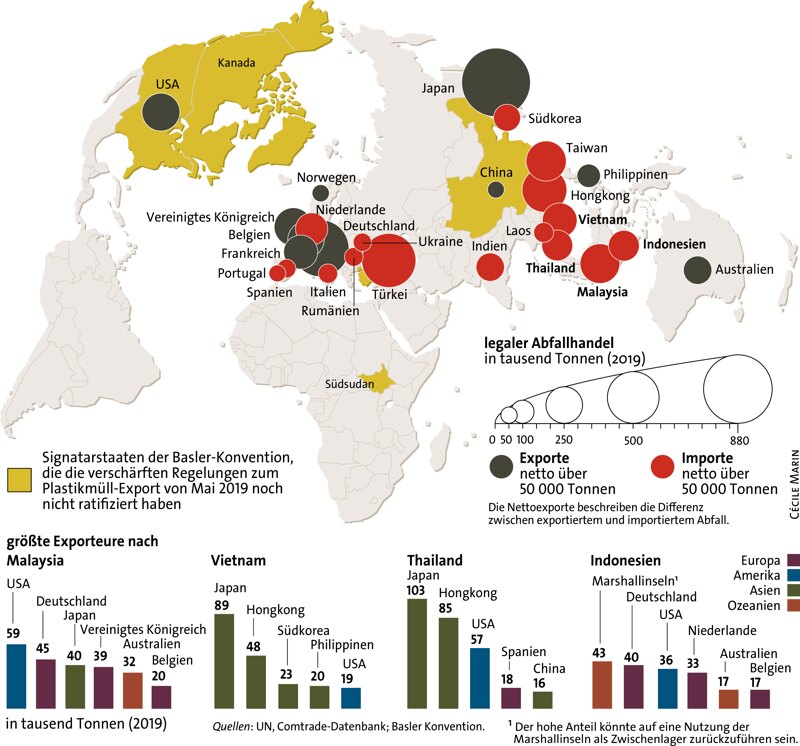 exports (black circles) and imports (red circles) of garbage in metric tons
While imperialist states dump their garbage in Southeast Asia, they present themselves as environmental vanguards. They pressure other nations to conform to their supposedly high environmental standards in order to create further standards to their advantage in international capitalist competition. Supposedly only pre-sorted recyclable waste is exported, in fact containers are often simply declared accordingly and filled with any filth. Thus, declarations of intent to avoid waste exports remain lip service and sleight of hand: "The UK [exported] more than 33,000 tons of waste to Malaysia between January and July 2020, an increase of more than 81 percent from the previous year." German garbage exports to Malaysia were 45,000 tons in 2019. The imperialists will continue to abuse the semi-colonies as garbage dumps to avoid cutting into profits with more costly disposal.