Also on Friday and Saturday there were and there are still combative protests in many cities of the USA.
In Minneapolis, Minnesota were George Floyd were murdered the authorities imposed a curfew after 8 pm, after two days of fighting, which did not interest the masses. In the third night of protest torched the police station were the murder-cop was deployed. The station were left the night before for security reasons.
In Atlanta, Georgia hundreds attacked the CNN-Headquarter, destroyed windows, doors and parts of the interior. In font of the building the masses were fighting against the security and torched a police car and the windows of a luxury hotel were smashed. Thereupon the governor declared a state of emergency and announced the deployment of the National Guard.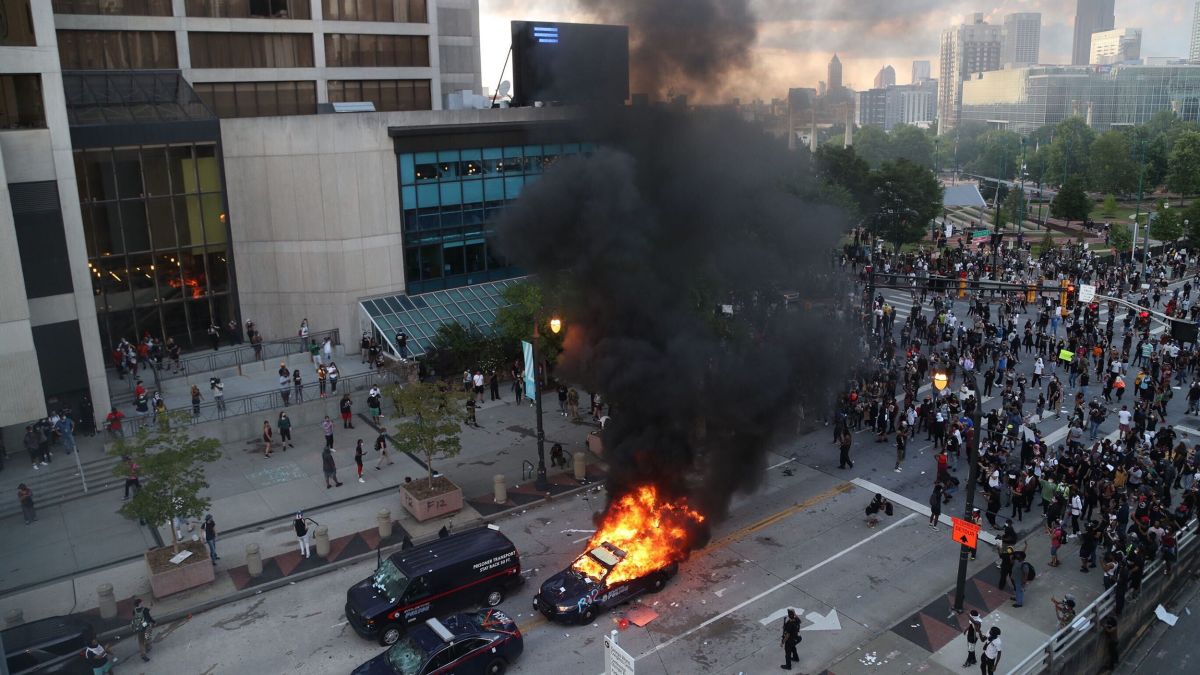 In Los Angeles, California there were several fights with the police during militant demonstrations in Down Town. Police forces were pelted with stones and police vehicles were damaged, one officer was wounded in close combat. Some businesses were also looted, including a Star Bucks and a supermarket. In the course of the evening and the night, highways were repeatedly blocked and demonstrators fought the police.
In Houston Texas, clashes were also reported on Friday Night. Protesters gathered in front of the Town Hall demanding justice. During the night there were repeated fights with security forces in the city, using tear gas to disperse the crowds.
In Portland, Oregon angry masses rushed a police station in Down Town, torched the building and looted luxury stores in a mall. Before thousands of people demonstrated for justice in Portland´s Central Park.
In New York City, New York several demonstrations took place and several streets in Manhattan were blocked. In Brooklyn masses clashed with police forces outside the Barclay Center. Several police vehicles were attacked in the night and one were torched.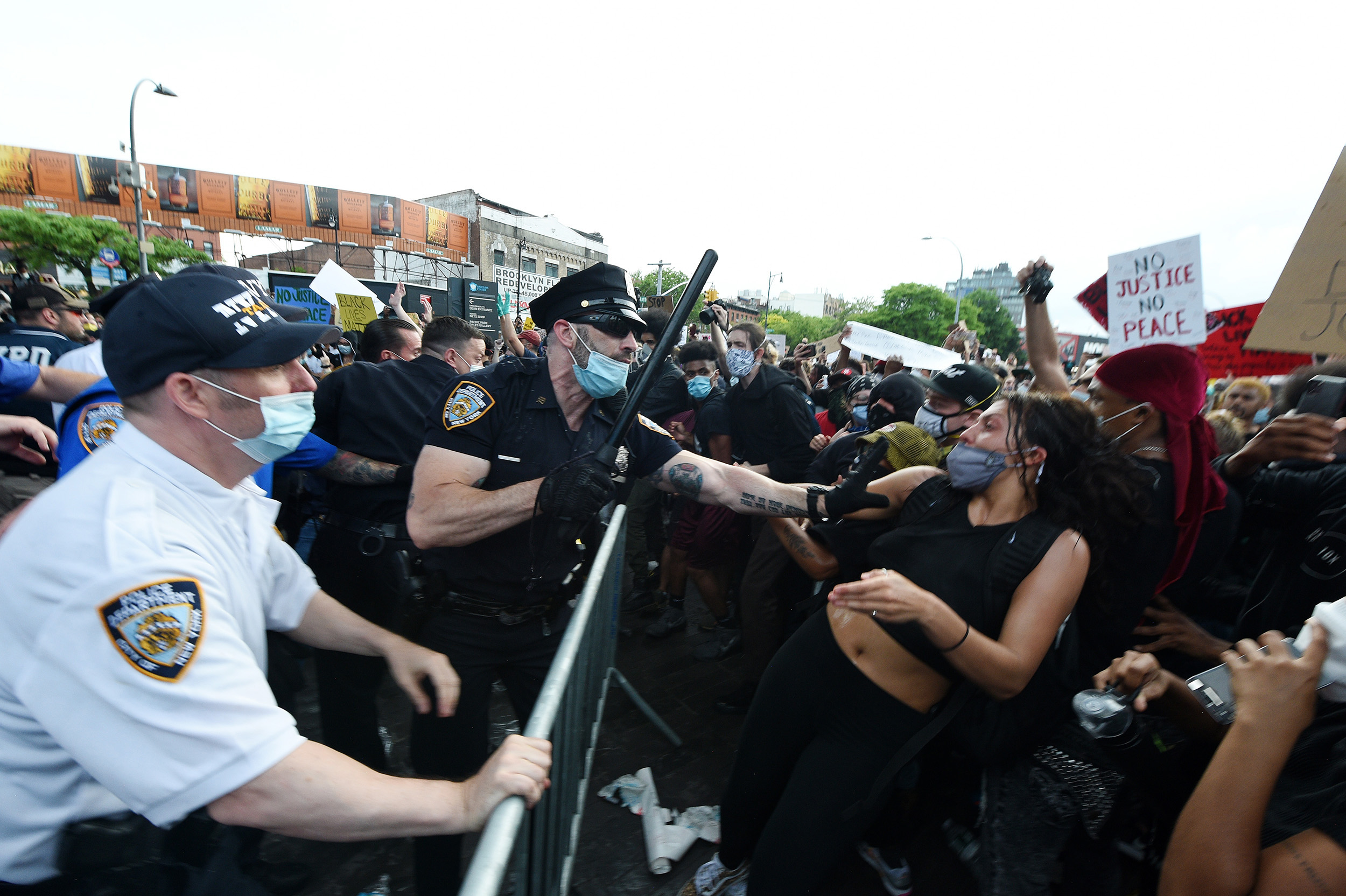 In San Jose / Oakland, California barricades were erected, and businesses were damaged and looted in Down Town, later protestors stormed a Highway in Oakland and blocked the traffic. There are also several reports of attacks on police forces in the night. In San Jose a reactionary rammed into to a crowd of protesters with his SUV, wounding two people.
In Detroit, Michigan Demonstrators attacked police forces with stones and bottles. Several police cars were damaged and there are reports about liberation of detained persons. In the night reactionary forces, who apparently did not belong to the police or other authorities, fired live ammunition into a crowd of protesters and murdered a youth.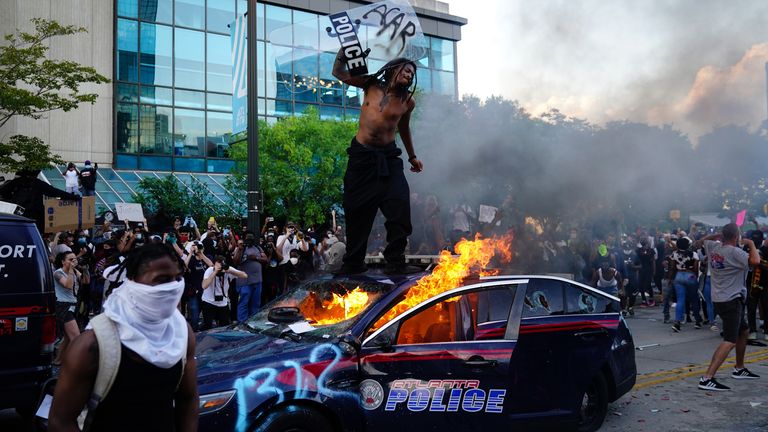 In Washington D.C hundreds gathered in front of the white house. During the night there were fights with the police and Secret Service forces. Demonstrators threw bricksand bottles and torched trash cans. The security forces used batons, tear gas and flash bangs to disperse the masses.