Yesterday the comrades of IKK-online.org confirmed the death of the six combatants of the TIKKO. Tanju Er (Samet) from Tokat; Mehmet Keleş (Mahir) from Samsun; Tarık Akın (Yetiş) from Erzincan; Zeynel Çakıl (Haydar) from Dersim; İlker Tezer (Yusuf) from Dersim; Mustafa Sarıca (Taylan) from Ankara have all fallen in the night from the 5th of August to the 6th of August during an encounter with the Turkish Army. So far, three funerals for those who have fallen took place – all with a massive military and police presence. Today, the funeral march of Samet was attacked by riot police and disguised police agents, just like the funeral march of Yetiş only a few days ago.
As customary, after issuing the final tribute and paying respects in a commemorative activity, Samet was meant to be brought to the graveyard by car, followed by a procession of the family, friends and sympathizers. This procession today came under attack, when the police intercepted this march, tailing the car in the front of the procession with an armored car and blocking the road multiple times. Since the morning, the police had already shown great presence in the area with multiple water cannons and surveillance.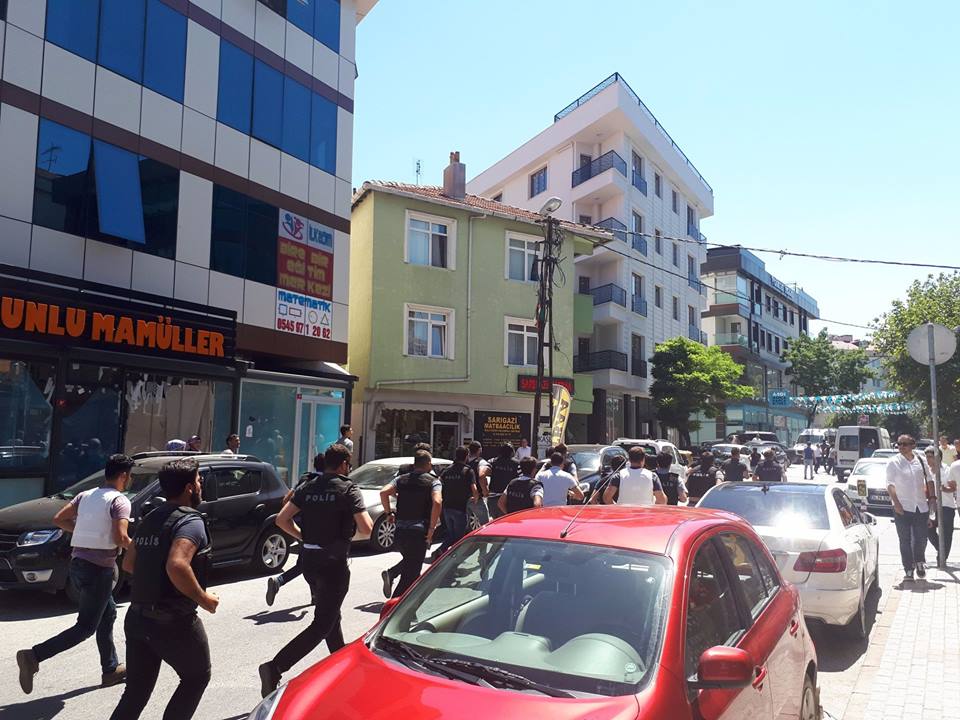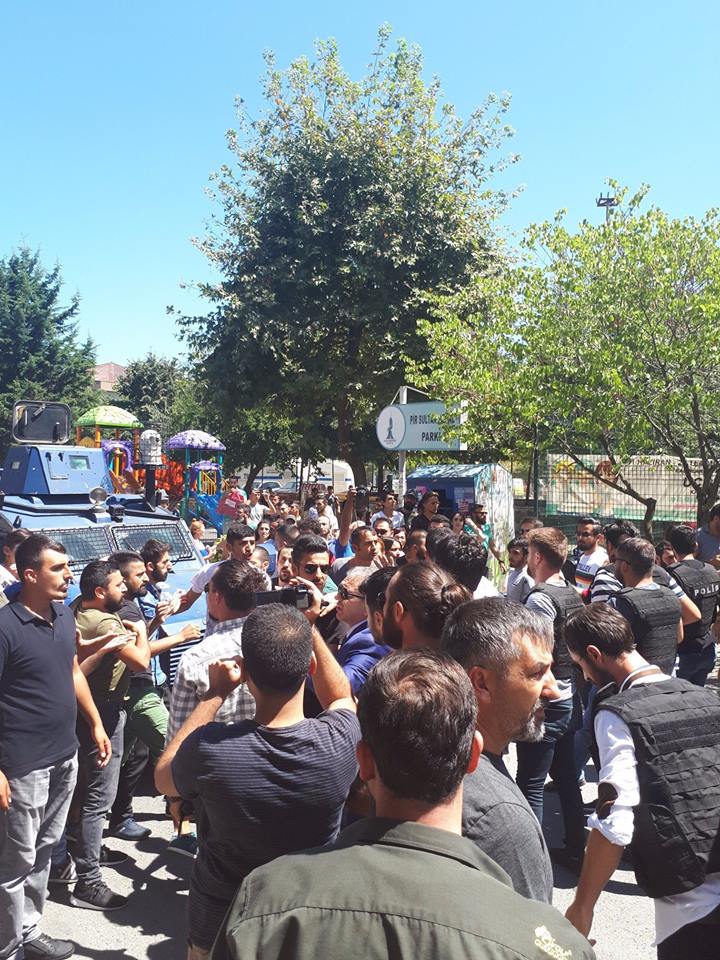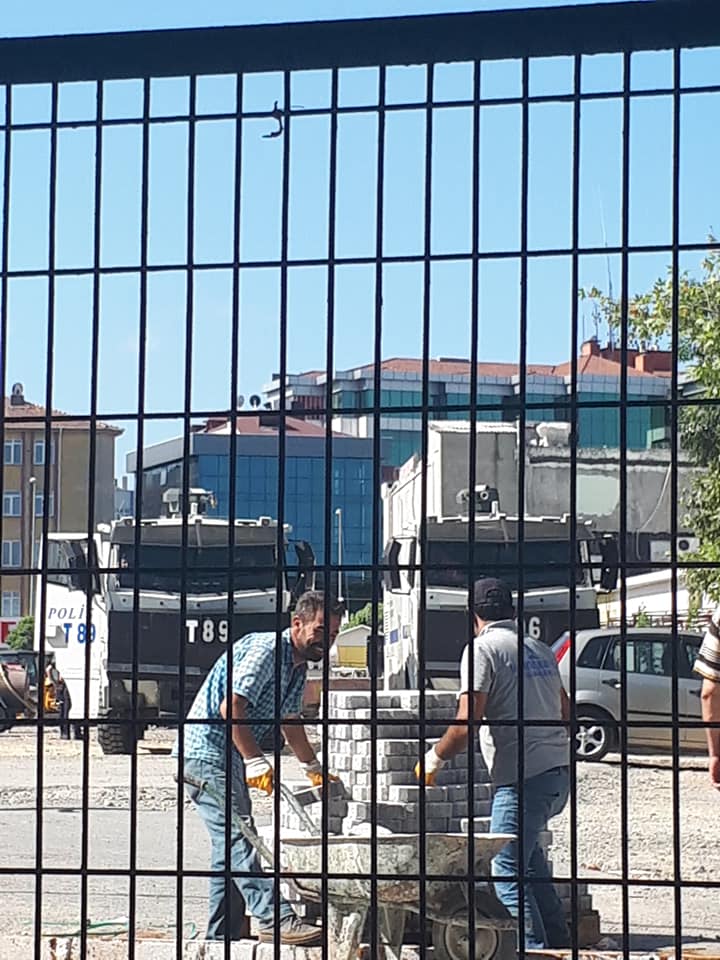 Police intervention on Samet Funeral
Only a few days ago, the police assaulted the funeral walk of Yetiş in a similar fashion. There, the police attacked the participants after claiming that the march and the slogans shouted would be illegal. More then once, police went directly into the crowd beating and insulting the family during their commemoration. Nevertheless, the shouting of slogans did not stop and the precession forced through towards the graveyard. Also during the funeral of Yusuf, that took place only a few days after the 6th, more then a hundred soldiers were brought to threaten the people who were willing to attend the fallen combatants funeral.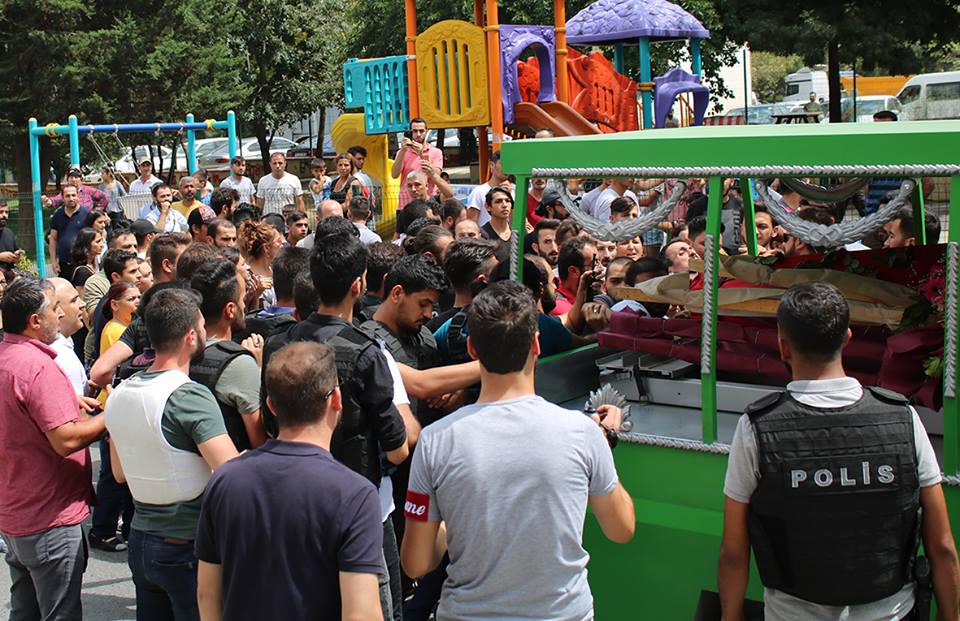 Police intervention on Yetiş Funeral.
Now, the comrades from Partizan have called for commemorative actions here in Europe to take place on the upcoming weekend. In London, Stuttgart, Zurich, Biel, Basel, Paris and Wörgl, actions will take place on the next weekend. The comrades from Yeni Demokrasi ("New Democracy") payed their homage to the fallen comrades by dedicating the cover of their latest issue to those six fallen combatants. Other comrades painted graffiti in homage to the six combatants.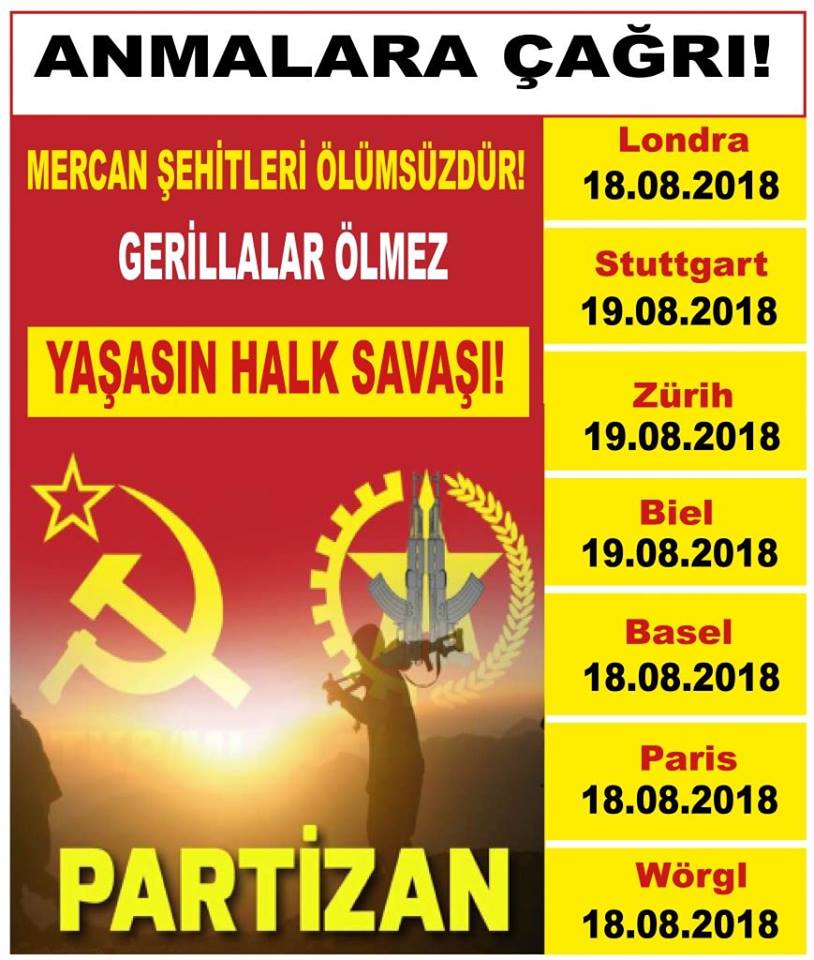 Dates and places of the activities in Europe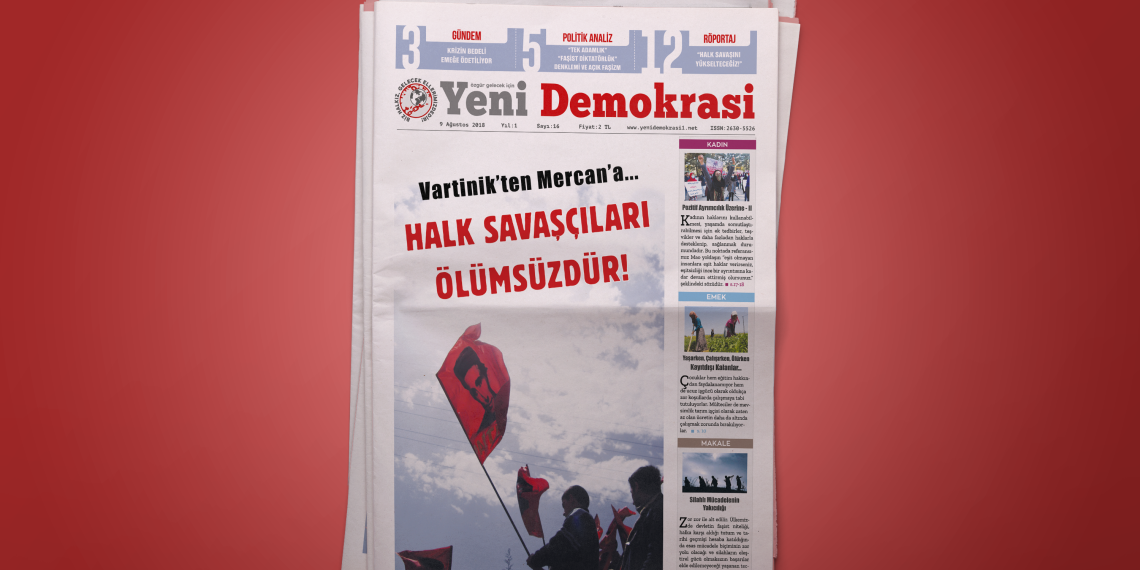 Front page of Yeni Demokrasi