We document a report on a demonstration in Hamburg we received.
On the 12th of March a demonstration for the freedom for political prisoners took place in Hamburg. A special focus of the demonstration was the freedom for the Turkish revolutionary Musa Aşoğlu who was arrested and incarcerated in December last year, while at the same time there was a hate campaign by the local bourgeois media. At the demonstration mainly Turkish and German revolutionaries demanded his immediate release. The demonstration ended in front of the prison where Musa Aşoğlu is held.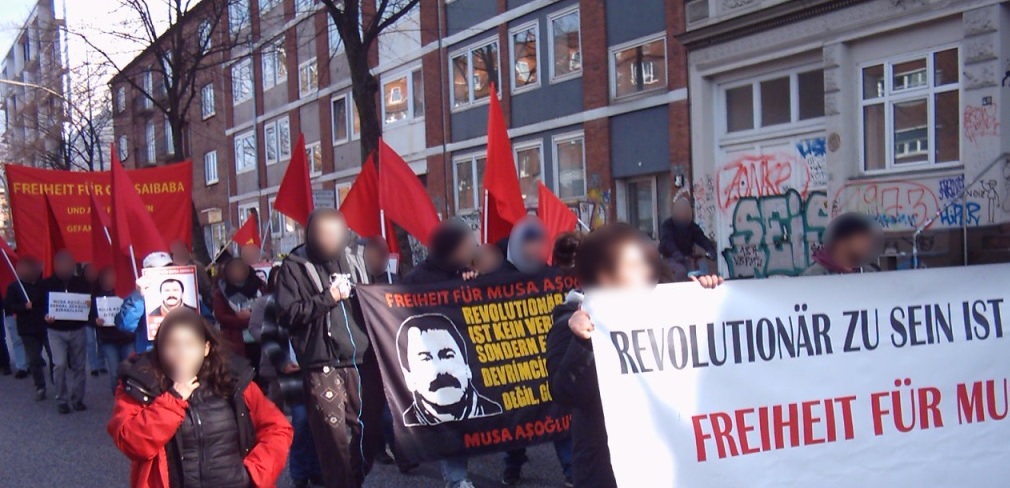 In internationalist spirit also the freedom for Professor Saibaba was demanded who was sentenced for life in India a few days before for alleged links to the Communist Party of India (Maoist) . The demonstration was was an example for the connection of revolutionaries all over the world and that the struggle for the freedom of the political prisoners is connected worldwide, what is recognised formally by many but shown in practice very rarely. What makes this demonstration all the more important.