On the 19th of June, the 33rd Anniversary of the Day of Heroism, a Manifestation and a Presentation were held in Berlin. We publish this report only now, since we received it late because of tecnical problems.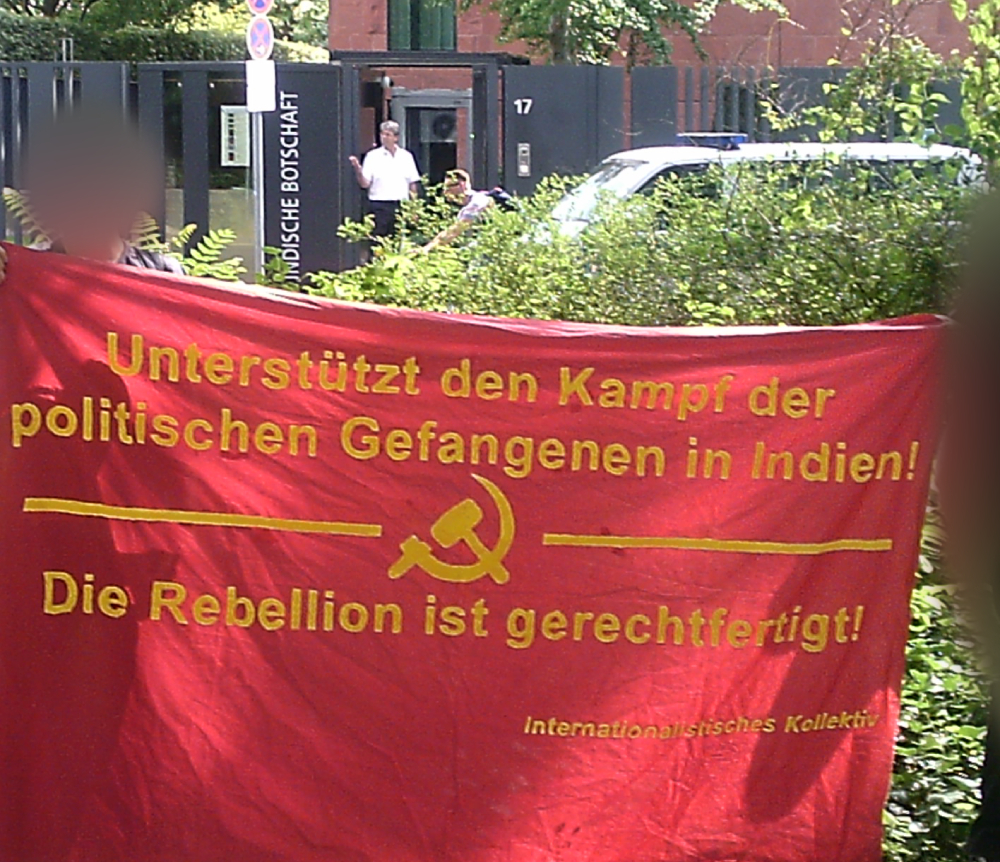 On the manifestation in front of the Indian embassy leaflets were spread, which were taken by many of the pedestrians in interest, some of which stayed with the comrades for some moments to discuss. Pedestrians which went into the embassy also took leaflets and even passed them on to the security of the embassy, who were hostile, as expected. Speaches were held via megaphone, in which the genocide of the old Indian state, through campaigns like the "operation green hunt" and systematic violations of international law regarding handling of political prisoners and revolutionary POW, were denounced. The recognition of political prisoners, the enforcment of their democratic rights, their freedom and the end of "operation green hunt" were demanded. The old Indian state massacres the masses in this "operation green hunt" since 2009 and bombards and destroys whole areas. They try to fight the Peoples War with this war against the people, but they are damned to fail. Their genocide raises the justified hatred and rebellion of the masses more and more. Many of them end up in the overcrowded indian prisons as political prisoners. There they get abused and threatened. In many cases they are under arrest for years without a verdict is returned.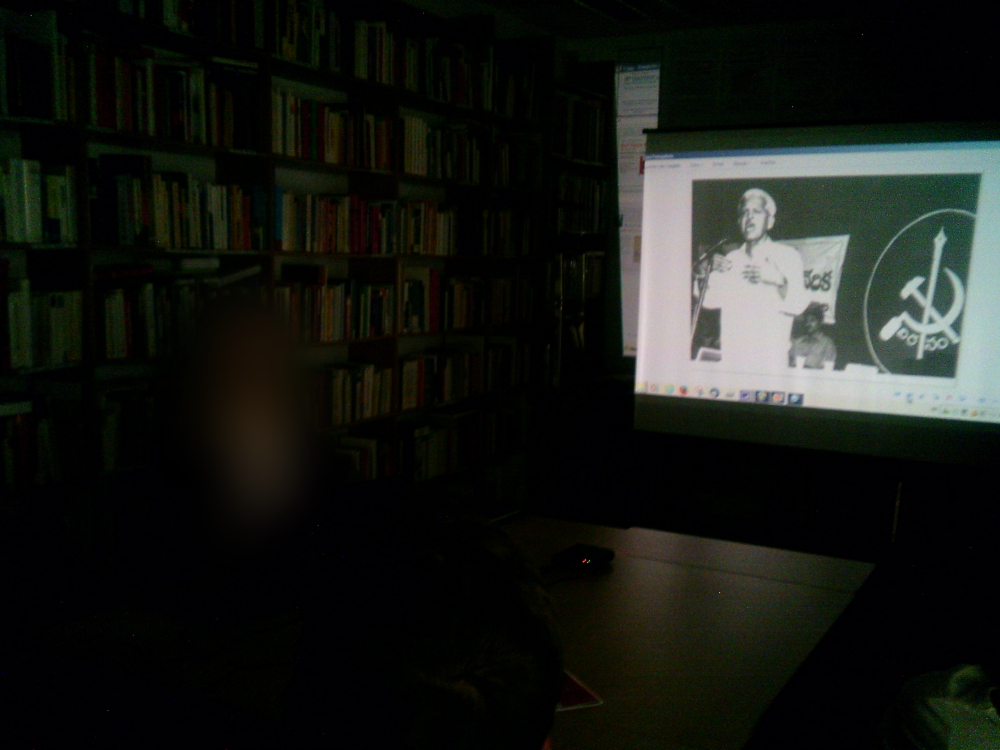 In the evening a presentation was held in the workers neighborhood Marzahn-Hellersdorf, which was followed by the participants and after which a fruitful discussion took place. The situation of the indian comrades, the crimes of the old indian state and the struggles and resistance of the indian people against it, under leadership of the CPI(maoist) were discussed. The source of the Day of Heroism also was explained, the heroic struggle and resistance of the peruvian revolutionary POW against the massacre on the 19th of june in the prisons El Frontón, Lurigancho and Callao. This is how they transformed them into shining trenches of combat for the revolution and made the 19th of june enter history as Day of Heroism.