Last week, there were protests by students in several schools in France, denouncing the lack of hygiene concepts and their implementation possibilities.
Many pupils are afraid of the corona virus spreading, many say "It's getting dangerous". For example, the pupils of the Laënnec High school gathered and demanded that more attention be paid to the school's hygiene concept because it is hardly applicable. They criticised that no care is being taken to implement a decent hygiene concept, which is partly due to a lack of staff. Although the pupils have ideas for a protection concept, nothing has been done until now.
The anger of the young people is growing steadily and so it was unleashed when a protest was held at the same school. During a demonstration, three pupils threw a hydrochloric acid-based explosive device at a cop car. As a result, three 17-year-olds were arrested one day later and handed over to the public prosecutor's office on charges of "serious violence against the police and manufacture of explosives", but were released for the time being and will soon be brought to the juvenile court judge.
This week again, masses of students and also teachers took to the streets, teachers' unions called for a strike on Wednesday, the 10th of November. On that day, there were also clashes with the police in Paris. Pupils built barricades, some objects were set on fire and pupils also tried to turn over police cars. (Videos of the clashes can be found HERE).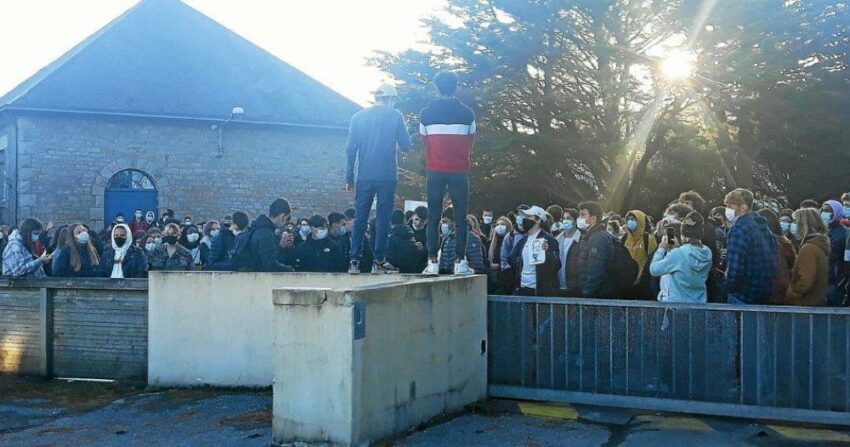 Although the police sometimes used tear gas against the pupils, the young people stayed on the streets even though they knew that "a blockade isn't the best solution, but it's the only way of being heard", as one pupil said.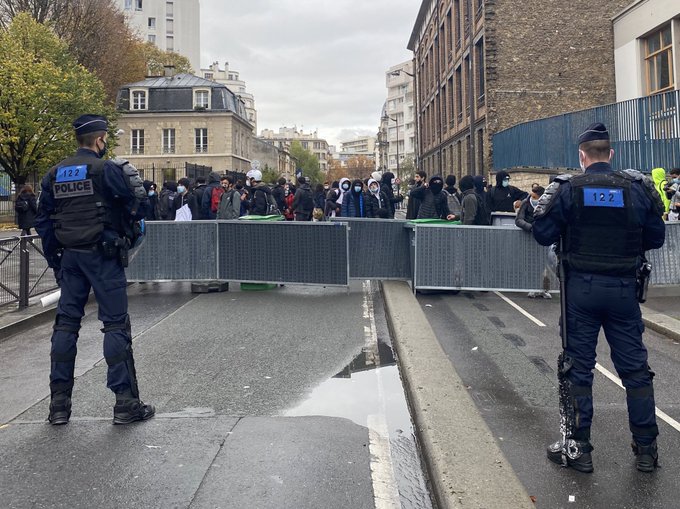 In keeping with the explosive atmosphere in schools, a commission dealing with research and its planning in universities has agreed on a draft law. The draft law provides for "a penalty of one year's imprisonment and a fine of 7,500 euros if one enters or stays on the premises of a higher education institution without being or having been authorised to do so, with the aim of impeding the conduct of a debate organised on the premises of the institution".