The Spanish rapper and communist Pablo Hasél is sent behind bars for two and a half years. The reason for this scandalous sentence is solely his lyrics and expressions of opinion.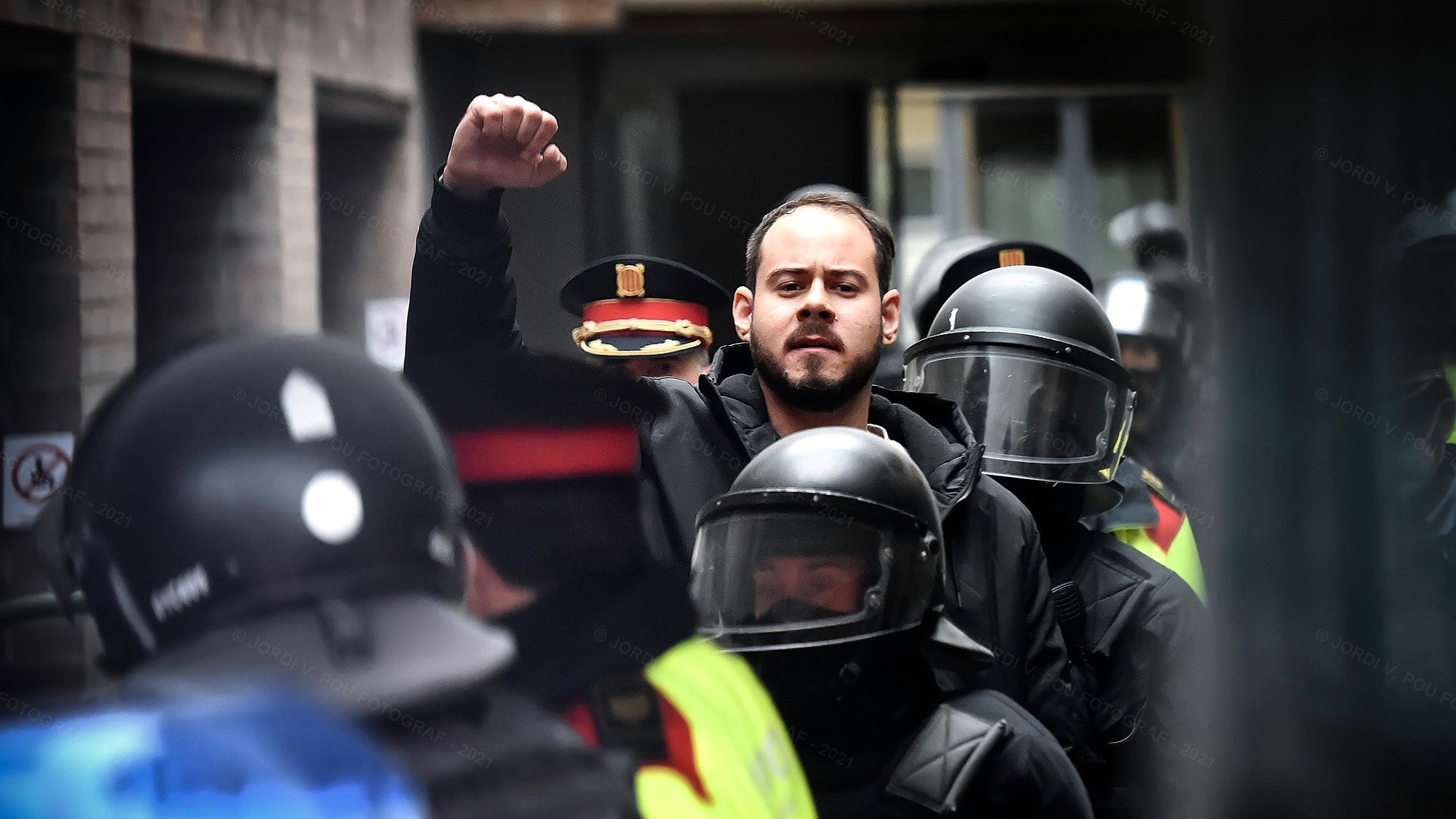 Parasites hate his rap: https://www.youtube.com/watch?v=4qRZ8Q5ap8E
He glorified terrorism and denigrated the Spanish royal family they say. In his songs there are positive references to ETA, GRAPO and RAF, among others. The legal basis of this open class justice are articles of the penal code, the introduction of which was justified by the fight against ETA. Formally dissolved and without military activity for years, ETA is history. What remains are the repressive criminal laws, which now target only the Spanish people and, in this case, Pablo Hasél. With articles such as the vaguely worded "glorification of terrorism," the Spanish state has created for itself a rubber paragraph with which political resistance can be declared a criminal offense. The people call it the "muzzle paragraph."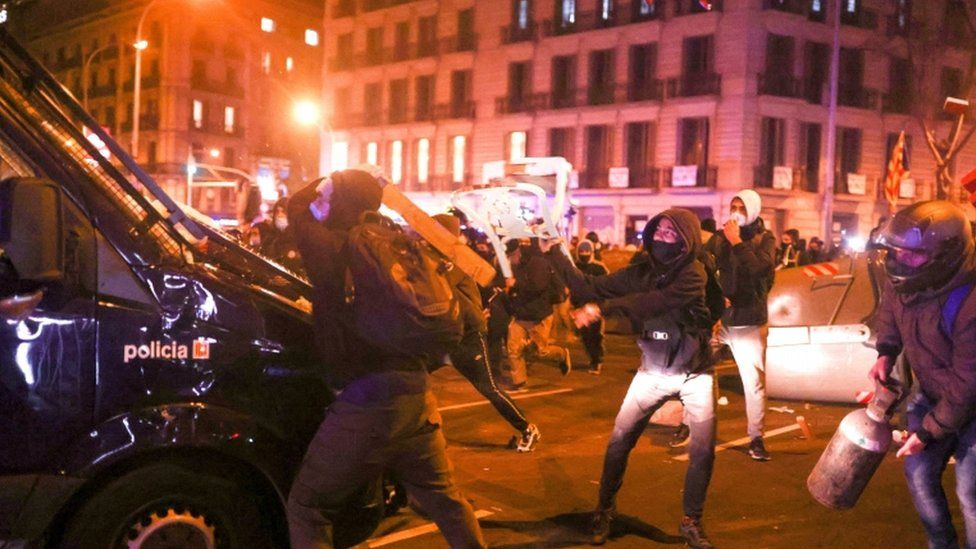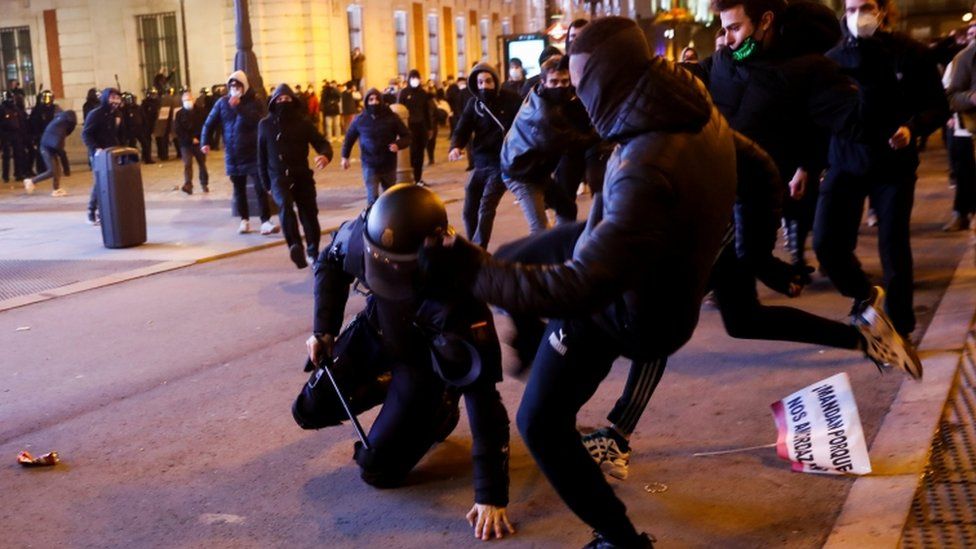 Just how far Spain has moved away from the dubious ideal of liberal freedom of speech is also evident in the special right of the royal family. The long-serving King Juan Carlos I was purposefully built up by Franco as his successor. Later "the king" was involved in tastelessness and crime: e.g., luxury safaris, money laundering and tax evasion. In the meantime, the corrupt pig has absconded to the United Arab Emirates. And such a person may not be called "parasite" and "mafioso", as Hasél did?
That Hasél hit exactly the right tone, the tone of the people, can be seen in the mass protests with which many cities in Spain reacted to his arrest. An open letter from over 300 artists demands his release. They are fed up with these fascist features of the Spanish state. Because Hasél is not an isolated case. The rapper Valtònyc fled to Belgium in 2018 because he was facing a three-and-a-half-year prison sentence for defamation, "insulting the crown" and "glorifying terrorism."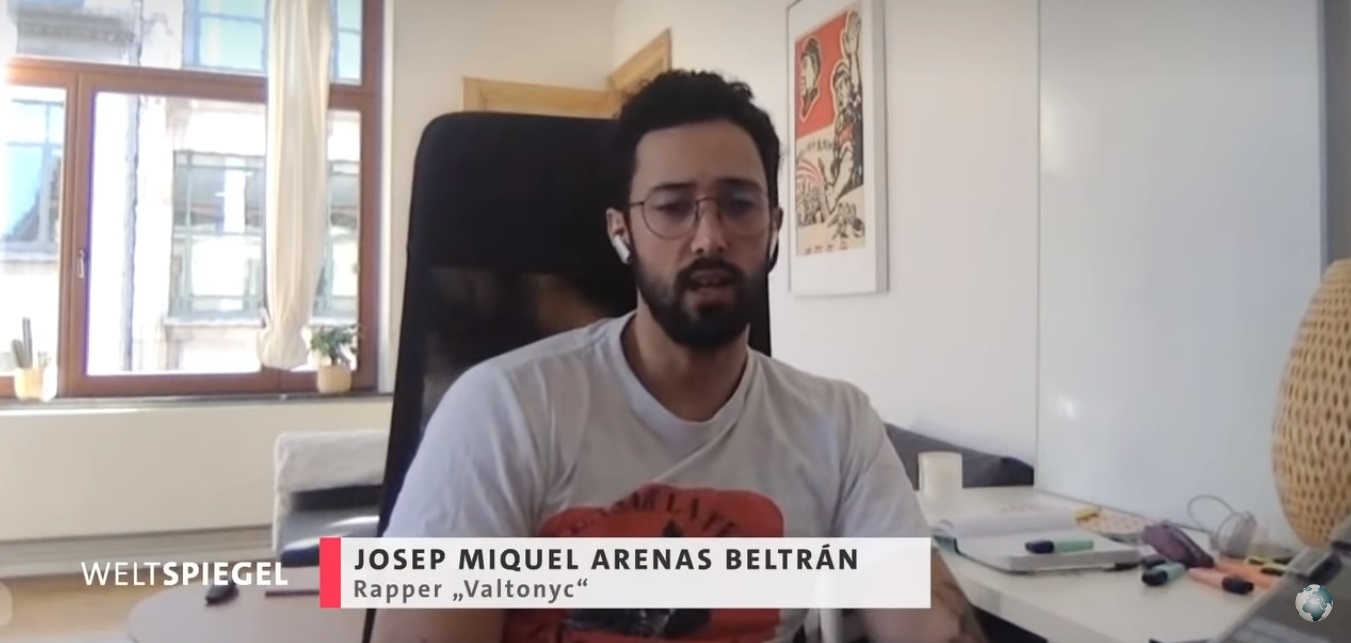 Valtònyc in Brussels exile