Finland
The Communist Party of Finland was founded on August 29th, 1918 in Moscow, Soviet Russia.
The comrades from Punalippu writes the following:
"The Finnish Communist Party (CPF) was founded on August 29, 1918 in Moscow, Soviet Russia. From the beginning, the party played a big role in our homeland, and was one of the founding members of the Communist International. In Finland, it had to operate underground, but even so it became a party strongly felt by the working class. The party honorably withstood the white terror of the 1920s, the fascist upheaval of the 1930s and the Second World War, always only advancing the fight for a socialist Finland. After Khrushchev's apostate cult seized power in the Soviet Union revisionism also rose to power in CPF and overthrew it from within. We, and not any revisionists, are the true heirs of CPF, and it is our job to reconstitute it."
In this spirit of this a group of 10 comrades from all over Finland gathered in the moonlight to celebrate the 104th anniversary of the Communist Party of Finland. There was a great revolutionary spirit at the event and the celebration was a most excellent tribute to the sacred Party of our class in Finland.
Songs were sung at the comradeship and a speech was delivered by the Maoist Committee in Finland, that illuminated the comrades present with revolutionary optimism and pointed out the task to reconstitute the Communist Party of Finland. Shorter interventions were also heard at the event, especially the greeting of the Anti-imperialist League, and poems were recited and songs performed in the culture section . The evening endedin great unity, aware that everyone must do everything possible to reconstitute the SKP, as a Marxist-Leninist-Maoist, militarized party equipped with the universal contributions of Chairman Gonzalo, as a service to the world revolution.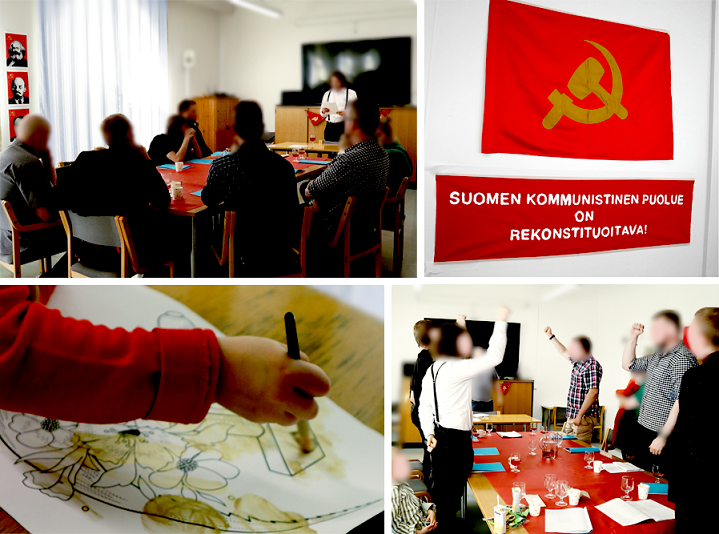 In Tampere posters were put up around the city on the 104th anniversary of the Communist Party of Finland.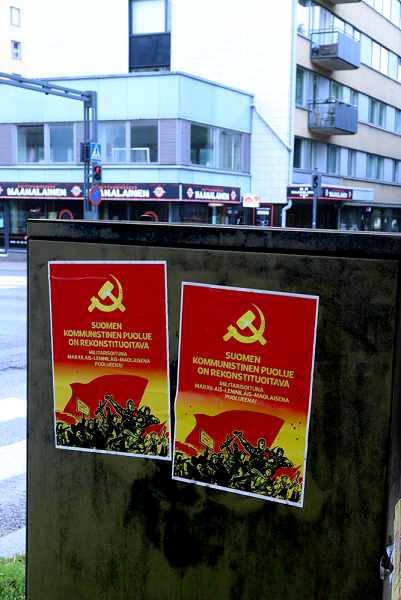 Norway
Kampkomiteen is now mobilizing for demonstrations against police violence and racism on September 7. This is the day of death for Eugene Ejike Obiora, who was murdered by the police in Trondheim in 2006.
Kampkomiteen writes they will participate in markings in the following four cities:
Trondheim: Torget kl. 17
Kristiansand: Øvre torv kl. 17
Oslo: Grønland torg kl. 18
Bergen: Vågsallmenningen kl. 18
Denmark
Socialist Revolution reports that a commission named "commission for the forgotten women's struggle", consisting among others of members of various bourgeois parties in parliament, have made the recommendation to ban scarfs on muslim girls in all daily institutions for children. This recommendation is riddled with imperialist chauvinism and is specifically targeted towards muslism in the name of feminism to turn masses against masses.