Since the seizure of power by the fascist Bolsonaro the murders of children and adolescents have become more frequent due to the state police forces in Brazil. Just as repression grows, so does the protest and resistance of the people.

On the 17th of February, hundreds of mostly young protesters gathered to protest against the genocide on black people by the old state. They gathered in the parking lot of a supermarket in Barra da Tijuca in the west of Rio de Janeiro, where the boy Pedro Henrique Gonzaga was murdered by a police officer. In addition to Rio de Janeiro, there were other protests in other states such as São Paulo and Pernambuco.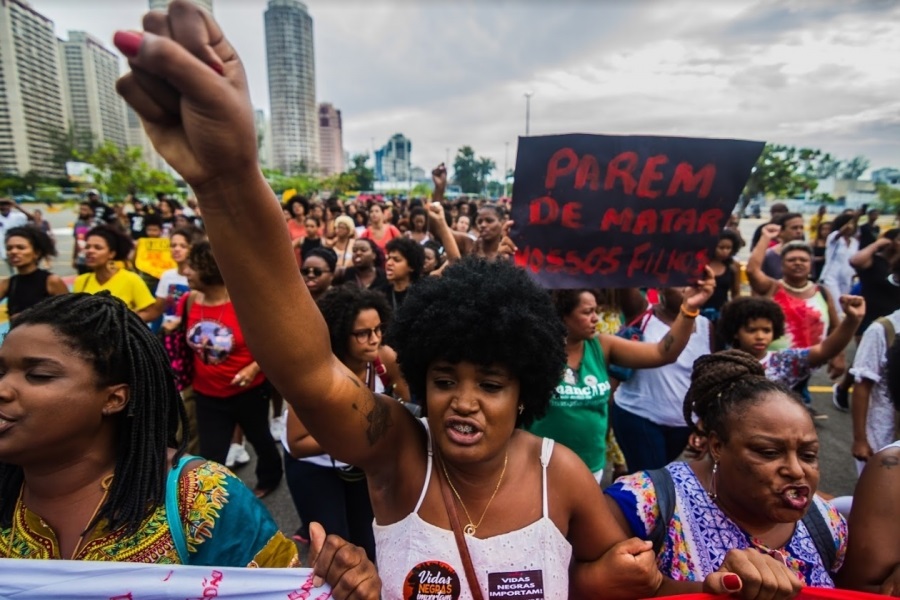 Three days earlier, an eleven-year-old girl was shot dead by members of the military police. This murder occurred in the district of Triagem in northern Rio de Janeiro. All the witnesses reported that the police inexplicably opened the fire and shot the girl in the chest, unlike the prime minister trying to portray it. He said something about a robbery and an alleged drug dealer and that the police tried to save the girl, which is denied by the inhabitants of the neighborhood vehemently. This new cowardly murder triggered heavy protests in the district, in the course of which the protesters ignited two buses and erected barricades.