We want to publish an inofficial translation of a text by the comrades of the FDLP-EC from Ecuador that was sent to us.
LONG LIVE THE LEAGUE OF POOR PEASANTS IN BRAZIL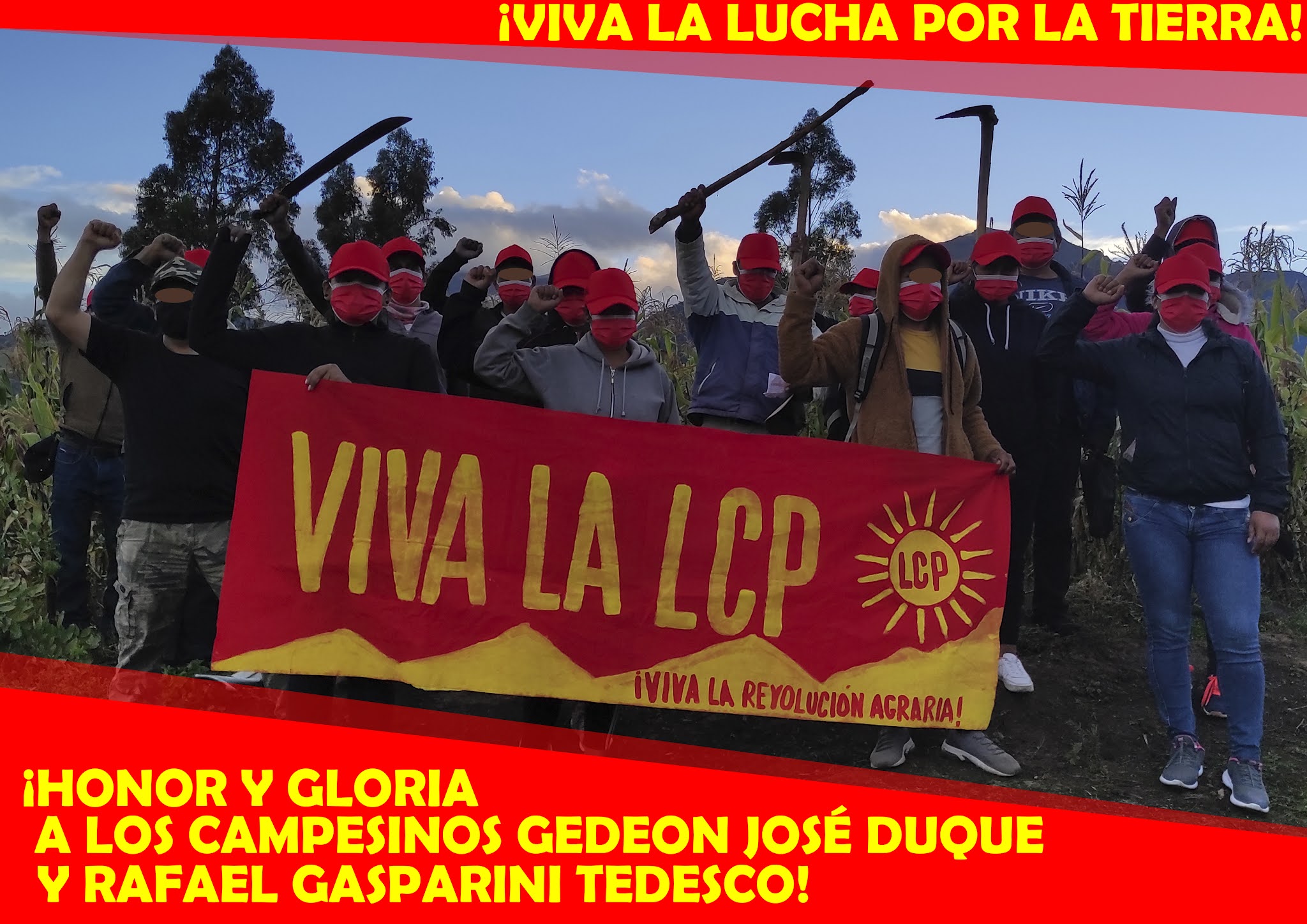 More than 3000 military troops supported by paramilitary and hired assassins are attacking the peasants without measuring the use of lethal weapons against the men and women, children of the people who have given themselves the means to fight and resist as it corresponds to an organisation that has a correct ideological leadership.
The offensive of the reaction not only responds to the need of the landowners to neutralise the League of Poor Peasants, but also to strike at this organisation for having paid respect and homage to the memory of chairman Gonzalo.
Reaction, the landowners and imperialism are dreaming dog's dreams if they believe that there is any human way to strip the peasants of their energy and just aims to fight for the conquest of the land at any cost, much less to give up their right to embrace and raise the flags that Chairman Gonzalo raised.
The League of Poor Peasants of Brazil has the support of the oppressed class and peoples of the world, its struggle is the same as that of all the poor peasants of any third world country, which already traces the path of agrarian revolution, New Democracy and socialism.
We condemn the old state of Brazil, its nowadays ruling classes, its rulers for the abject military campaign against the peasant comrades in the camps of Tiago Campin dos Santos and Ademar Ferreira.
We are doomed to triumph, to conquer the land, to defeat imperialism, to destroy semi-feudalism, bureaucratic capitalism and to smash revisionism. There is no way it will be different, whatever it takes, we will fight, we will resist and we will triumph, that is how it will be.
Comrades from the camps of Tiago Campin dos Santos and Ademar Ferreira, we are with your struggles, your blood is our blood, your victories, our victories.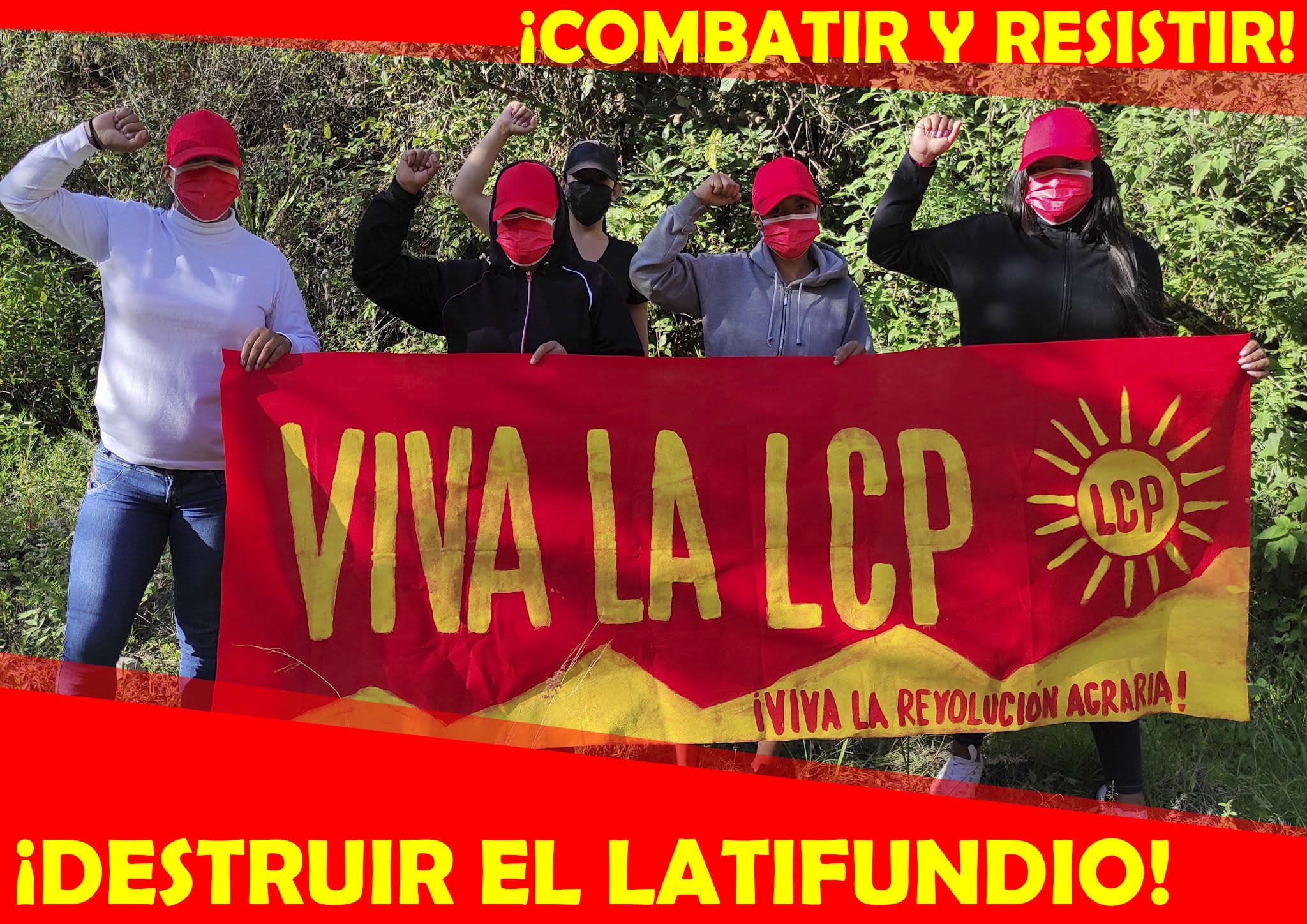 HONOUR AND GLORY TO THE PEASANTS GEDEÓN JOSÉ DUQUE AND RAFAEL GASPARINI TEDESCO!
LONG LIVE THE LEAGUE OF POOR PEASANTS OF BRAZIL!
LONG LIVE THE STRUGGLE FOR LAND!
LONG LIVE THE AGRARIAN REVOLUTION!
LONG LIVE CHAIRMAN GONZALO!