We publish an overview of maoist actions on Mayday that have been published so far.
This years international joint 1st of May declaration was signed by 17 parties and organisations. The declaration was translated into english, spanish, german, frensh, norwegian, danish, finnish and portugues.
Norway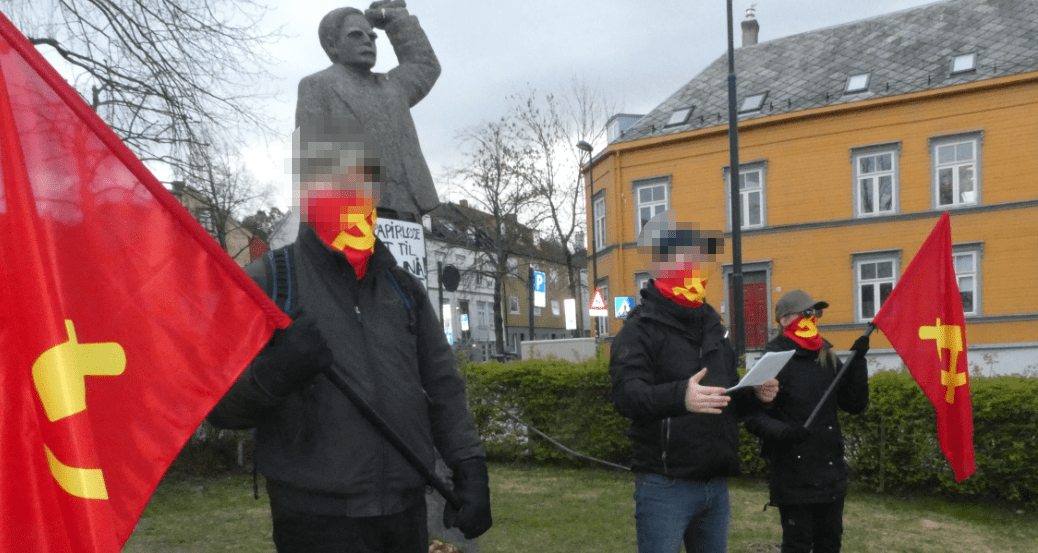 In Kristiansand and Trondheim activists torched yankee-banner. In Thornæsparken revolutionaries gathered in front of the statue of Knut Olai Thornæs. In the evening activists went to Kampen in Oslo to honor Ottar Lie. A banner "Proletarians of all countries, unite!" was hung up near a manifestation in Grønland. The square was decorated with red flags, flyers, protective masks and gloves were distributed. In Bergen revolutionaries stood with a banner "Combatand resist", speeches were held and the Internationale was sung. In Tromsø slogans were painted.
https://tjen-folket.no/index.php/2020/05/03/nyheter-og-rapporter-fra-1-mai-oppdateres/

Sweden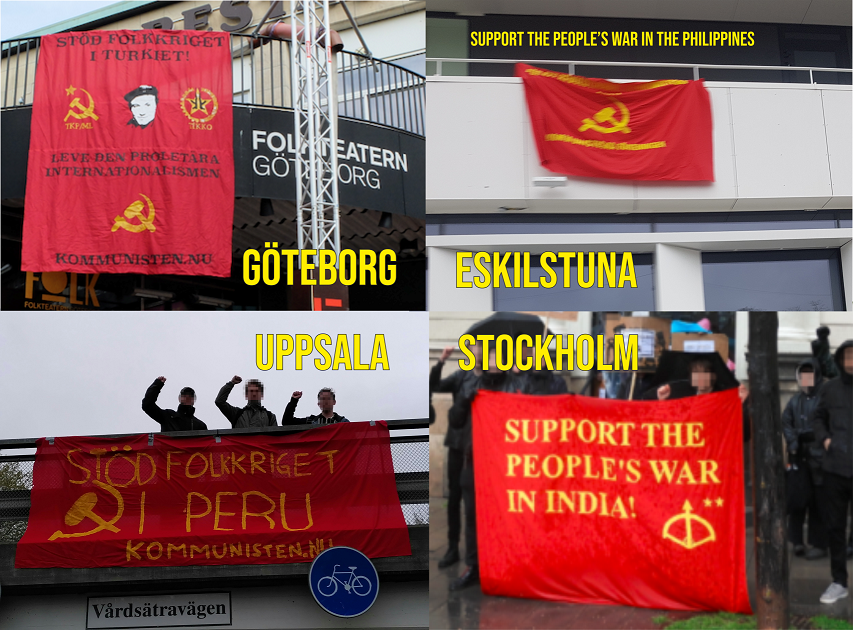 Comrades in four different cities made banner as tribute to the people's wars. The comrades in Gothenburg hung up their banner in central Gothenburg. In Uppsala, the banner was hung over a well-traveled cycle path. In Eskilstuna, the banner was hung in a proletarian residential area. In Stockholm, comrades participated in a protest against the Indian government's war against the people.
http://kommunisten.nu/?p=9839
Finnland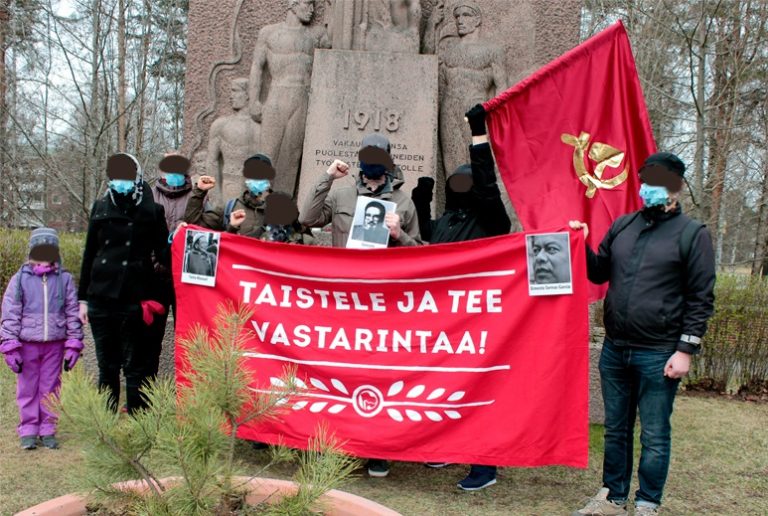 Revolutionaries in the cities of Turku and Tampere did rallies at the memorials of the martyrs of the 1918 Revolution, defying the coronavirus. In Turku banners were hung up against the state of emergency and against the attemp to put the burden on the working class.
https://punalippu.noblogs.org/post/2020/05/04/proletariaatin-kansainvalisen-paivan-1-5-raportti-turusta-ja-tampereelta/

Denmark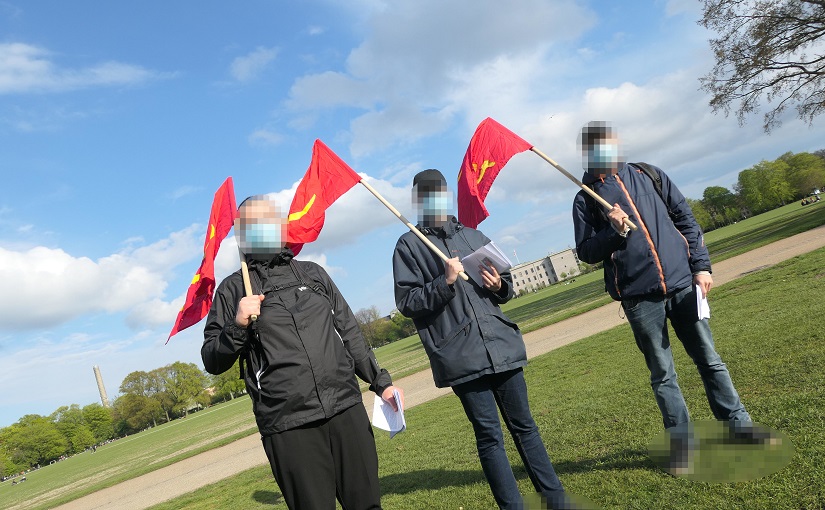 Proletarian revolutionaries took the streets despite the reactionary assembly ban. They spread propaganda, flyer were distributed and the red banner with the golden hammer and sickle was hoisted.
https://socialistiskrevolution.wordpress.com/2020/05/02/1-maj-2020-proletariske-revolutionaere-gar-pa-gaden-trods-det-reaktionaere-forsamlingsforbud/

French State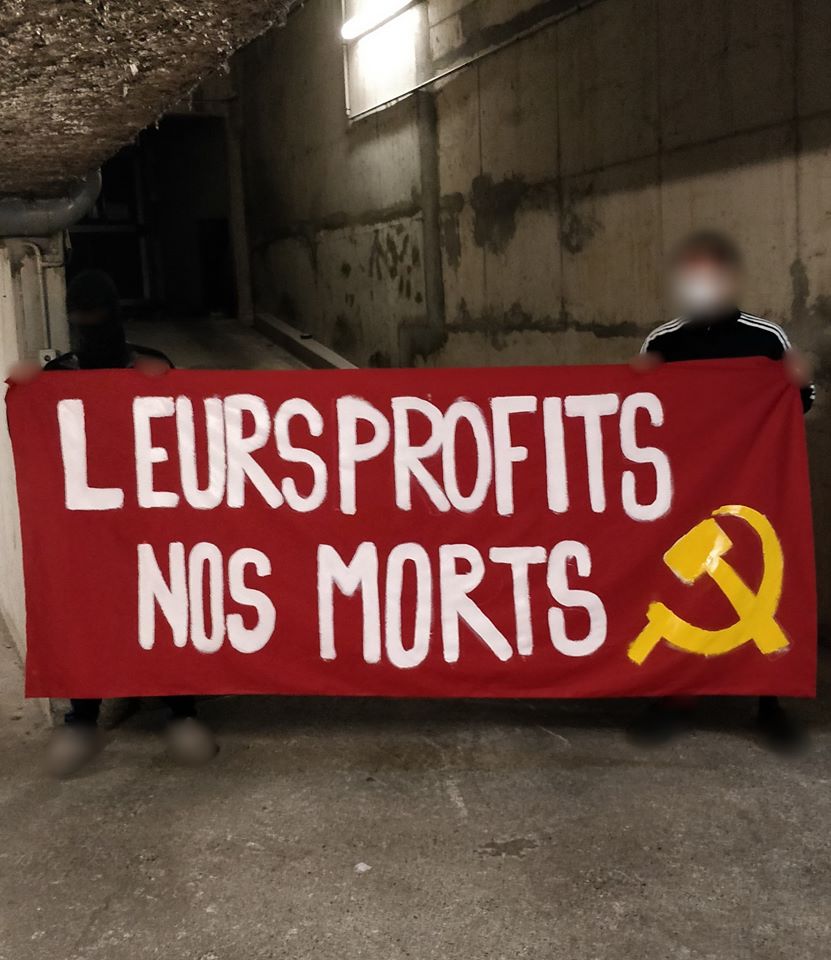 Young Revolutionaries carried out actions throughout the country with the release of banners and by posting messages on the windows, in Lyon, Saint-Étienne, Paris, Aubervilliers, Nantes, Clermont-Ferrand, Bordeaux, Caen, Rennes, but also in the countryside, in the Lot et Garonne.
https://www.causedupeuple.info/2020/05/01/etat-francais-de-multiples-actions-des-jeunes-revolutionnaires-pour-le-1er-mai/

Chile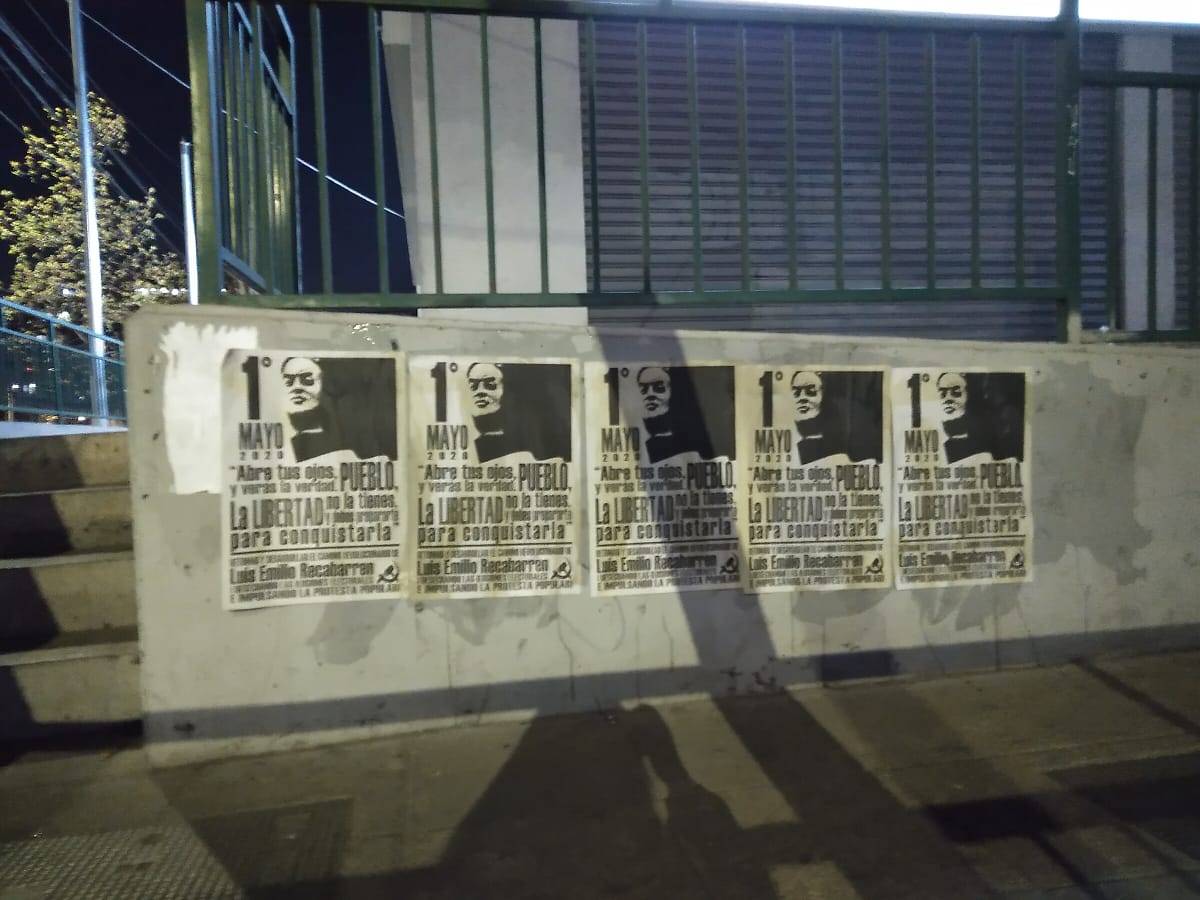 A significant tribute to Luis Emilio Recabarren, leader of the working class in Chile and founder of the Communist Party of Chile was made in Santiago. Diverse actions were carried out throughout the country in La Granja, La Florida, Cerro Navia, Los Héroes, La Pincoya (Huechuraba), Villa Olímpica (Ñuñoa), Valparaíso, San Felipe, Talcahuano, Cañete, Tierras Blancas and Antofagasta. The protests held in Santiago, especially at Plaza Dignidad, in Valparaíso, Talcahuano and Cañete, were disproportionately repressed.
https://youtu.be/96mO_9lr34U
http://elpueblo.cl/2020/05/04/chile-dia-internacional-del-proletariado/

Brasil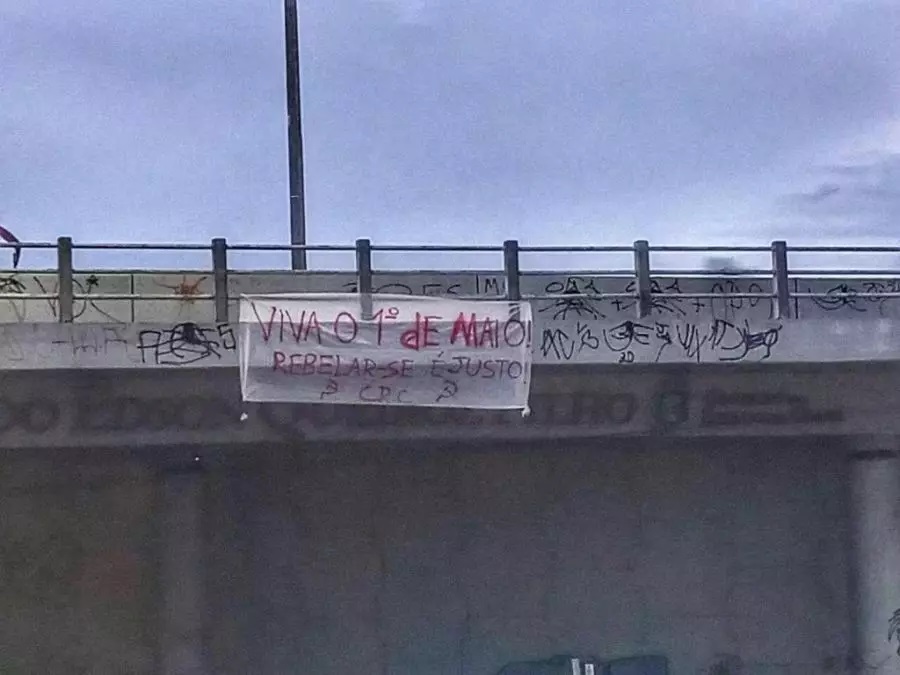 We received a declaration from the Workers League - Liga Operaria. It salutes the entire international proletariat, the oppressed masses from around the world, for our glorious day. Additionally the Coletivo Revolucionário Carcará (CRC) carried out a successful propaganda action in Fortaleza.
https://www.anovademocracia.com.br/noticias/13357-liga-operaria-viva-o-1-de-maio-classista-e-combativo
https://www.anovademocracia.com.br/noticias/13400-coletivo-carcara-promove-acao-pelo-1-de-maio-leia-a-declaracao

Austria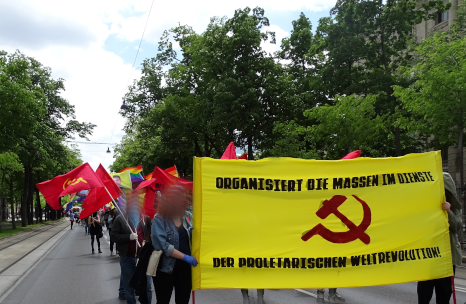 Impressive Demonstrations were held in Innsbruck, Linz, Graz and Vienna. In different cities revolutionary greetings were sent from homes. In Linz banner were hung up at the Greiner-Werk. Throughout the country revolutionary forces and anti-fascist activists held spontaneous rallies and small demonstrations, organized cultural events with music and festive get-togethers with short speeches.
https://afainfoblatt.com/2020/05/04/wir-sind-das-bauvolk-der-kommenden-welt-ein-bericht-zum-1-mai-2020/

USA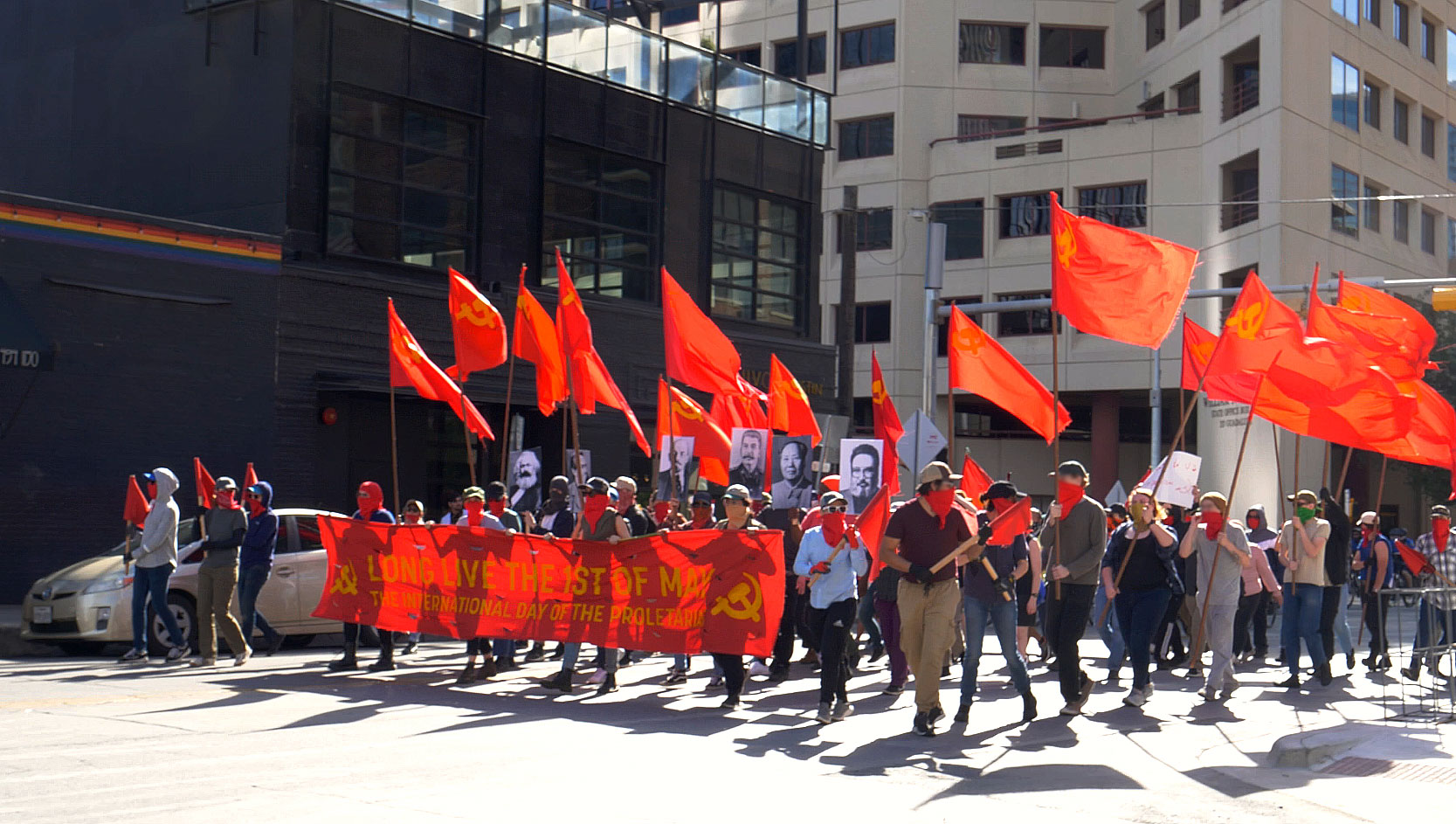 A March was held in Austin on Mayday, which took the streets despite immense police presence and harassment from Trump-supporting reactionaries. The march clashed victoriously with the fascists. Police dove in to separate the groups, and the march was split apart for a time, preserving their forces against police repression. The two groups continued marching until they victoriously came together.
via email

Turkey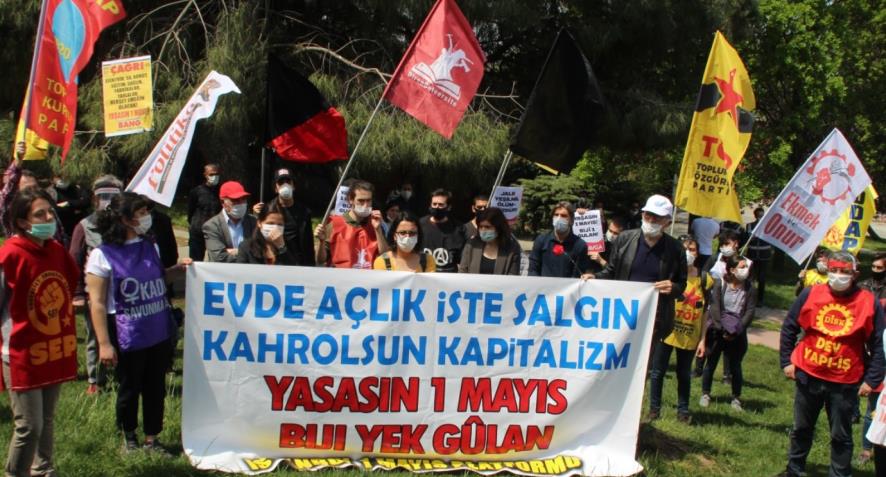 Demontration was carried out in Istanbul. It was thought of those who were murdered in Taksim on May 1, 1977 and, among other things, a monument to the TKP / ML militant Dursun Adabaş was erected.
In Europe, Turkish comrades carried out actions in Nuremberg, Ulm, Stuttgart, Hanover, Wuppertal, Duisburg, Vienna, Linz, Innsbruck, Zurich, Basel, Bern, Liège, Rotterdam, London and Athens.
http://www.avrupahaber6.org/1-mayis-sehitleri-istanbulda-anildi.html
http://www.avrupahaber6.org/tum-yasaklara-ragmen-avrupa-sokaklarinda-devrimci-1-mayis-ruhu-yansidi-video.html

Mexico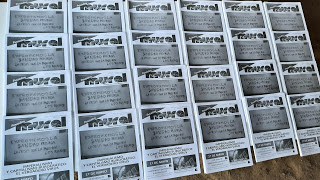 The first edition of Periódico Mural, a popular and democratic press, was published on May 1st of this year. In this first issue, the editors comment: "Our job is to be an agitator, an educator, an organizer and a collective grandstand ..."
https://solrojista.blogspot.com/2020/05/breves-iniciando-semana.html
Ecuador
Comrades sent us some pictures from Ecuador: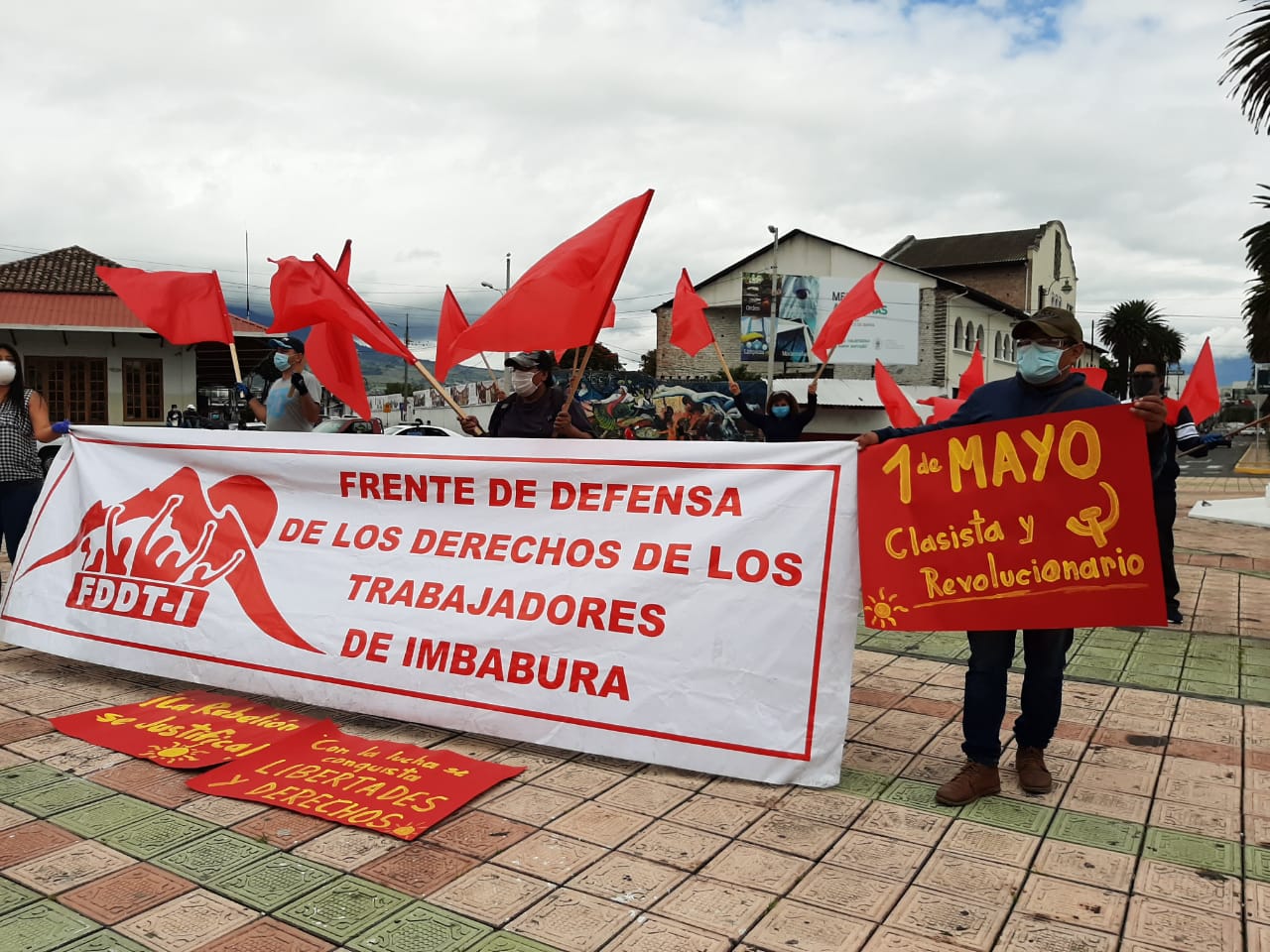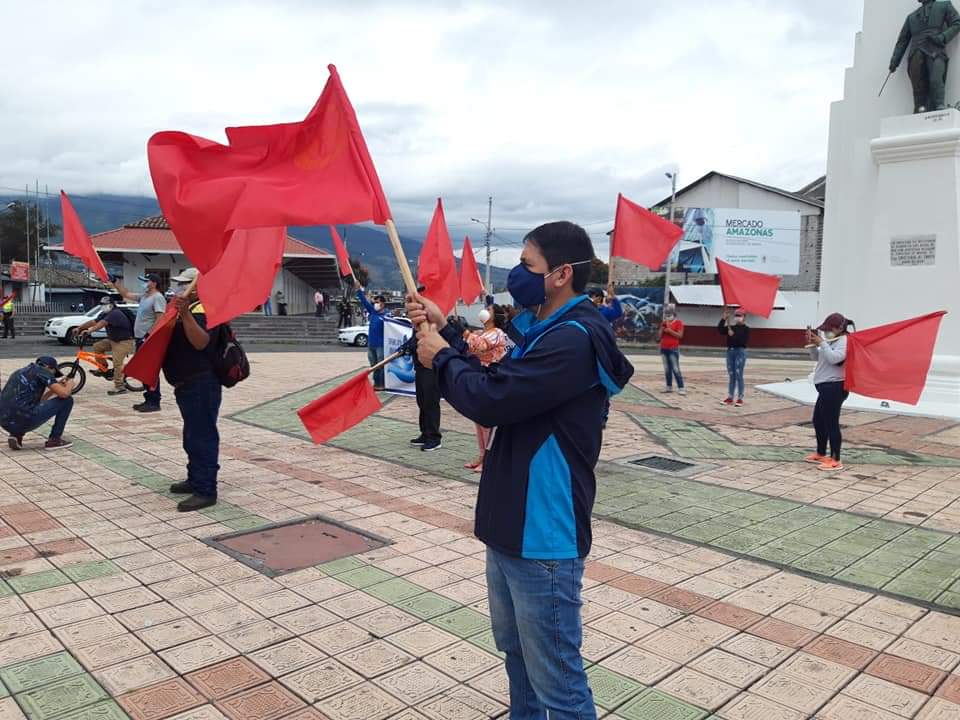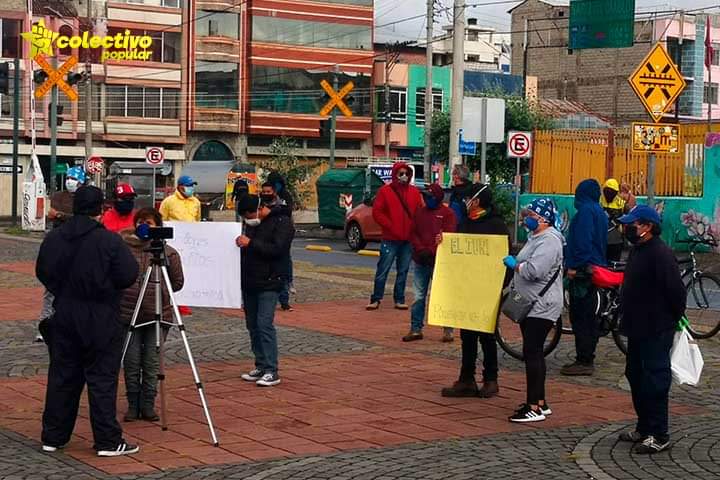 and this video was published: https://youtu.be/3ux2qNXf-cg
Germany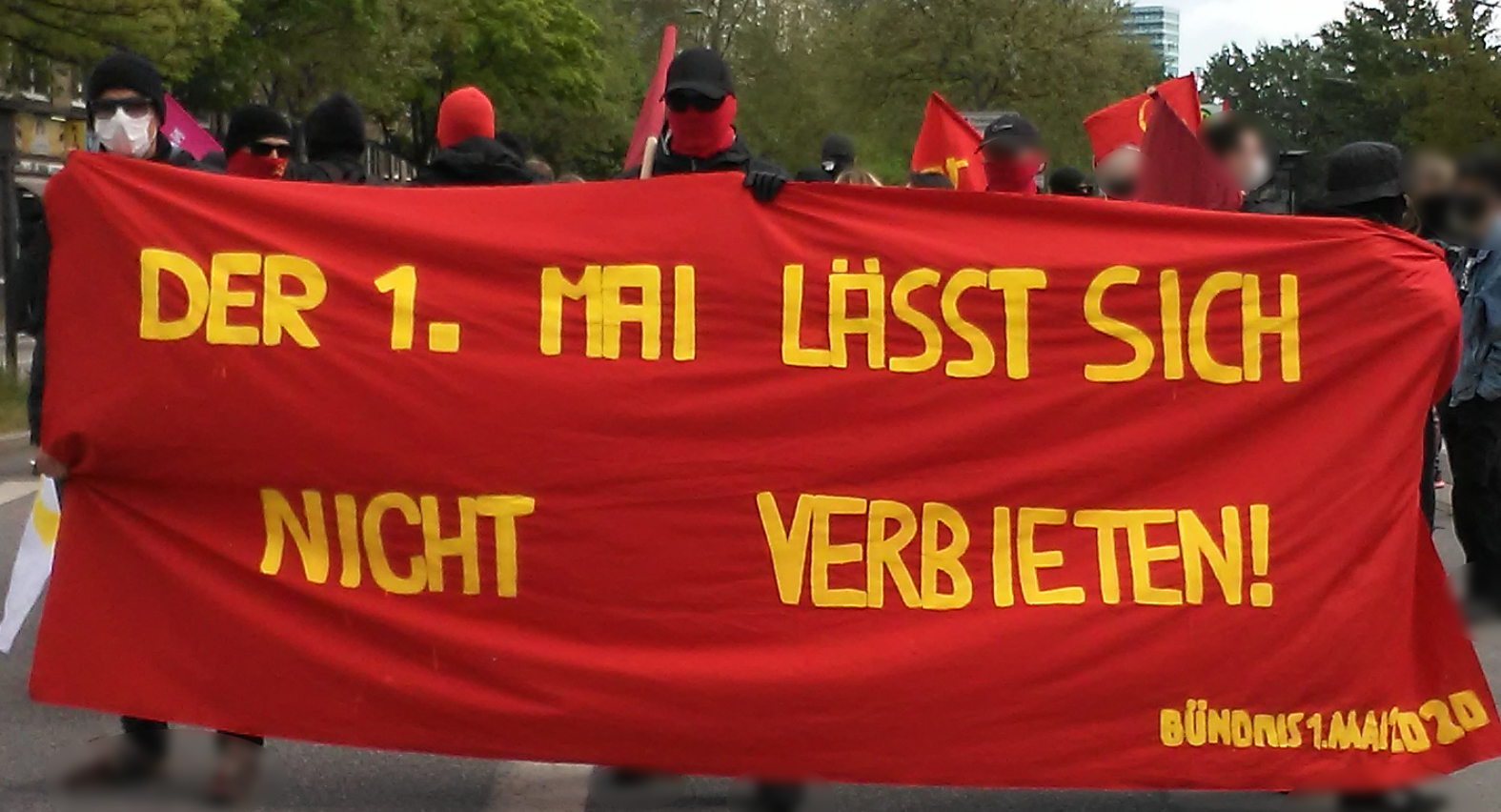 In the cities of Berlin, Bremen, Essen, Frankfurt am Main, Freiburg, Hamburg, Heidelberg, Karlsruhe and Weimar actions were carried out.
https://demvolkedienen.org/index.php/de/europa/3930-einige-eindruecke-vom-1-mai-2020-in-der-brd