DEM VOLKE DIENEN
Details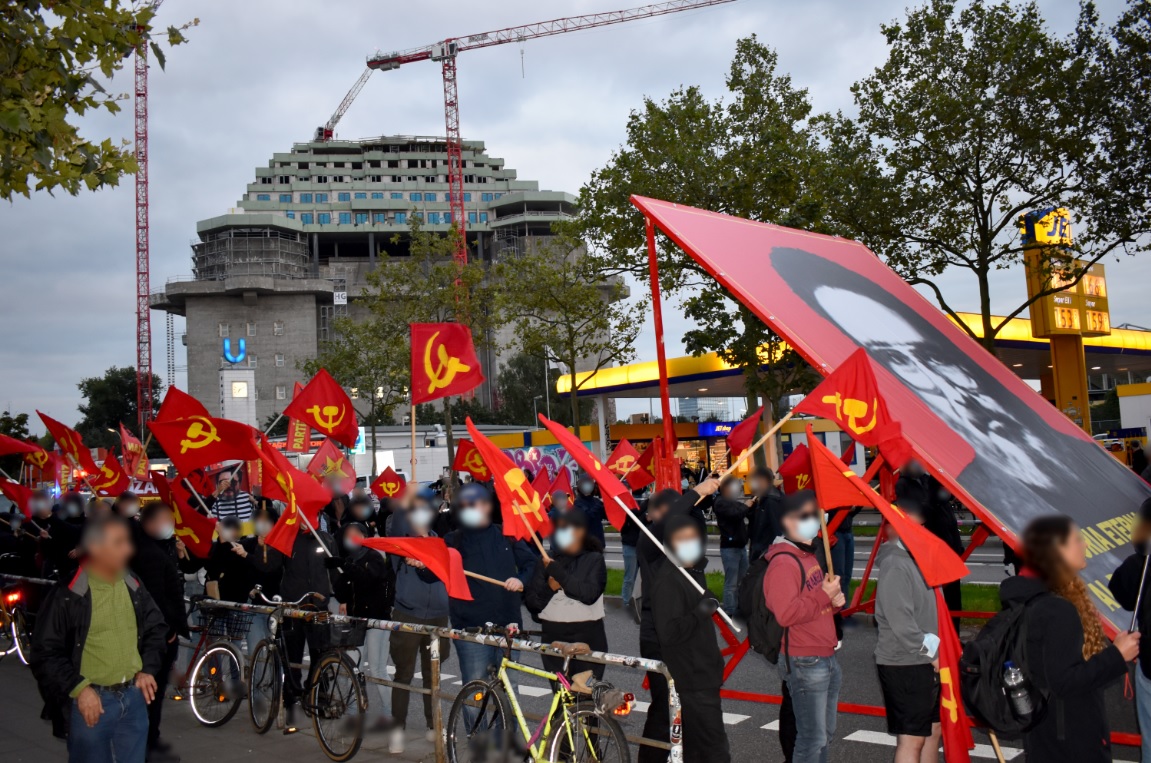 Following last Saturdays culmination of the sinister plans of the Peruvian reaction – under the leadership of Yankee imperialism and in collusion with the capitulationist and liquidationist right-opportunist line - to kill Chairman Gonzalo, an immediate call for a joint demonstration taking place a week later went out. Following this call some 150 people came together, including some from other countries, this Saturday in Hamburg to hold high the banner raised by Chairman Gonzalo and to offensively repel all attempts of smudging his image, after he in his lifetime victoriously crushed all the plans of the reaction to do so.
Details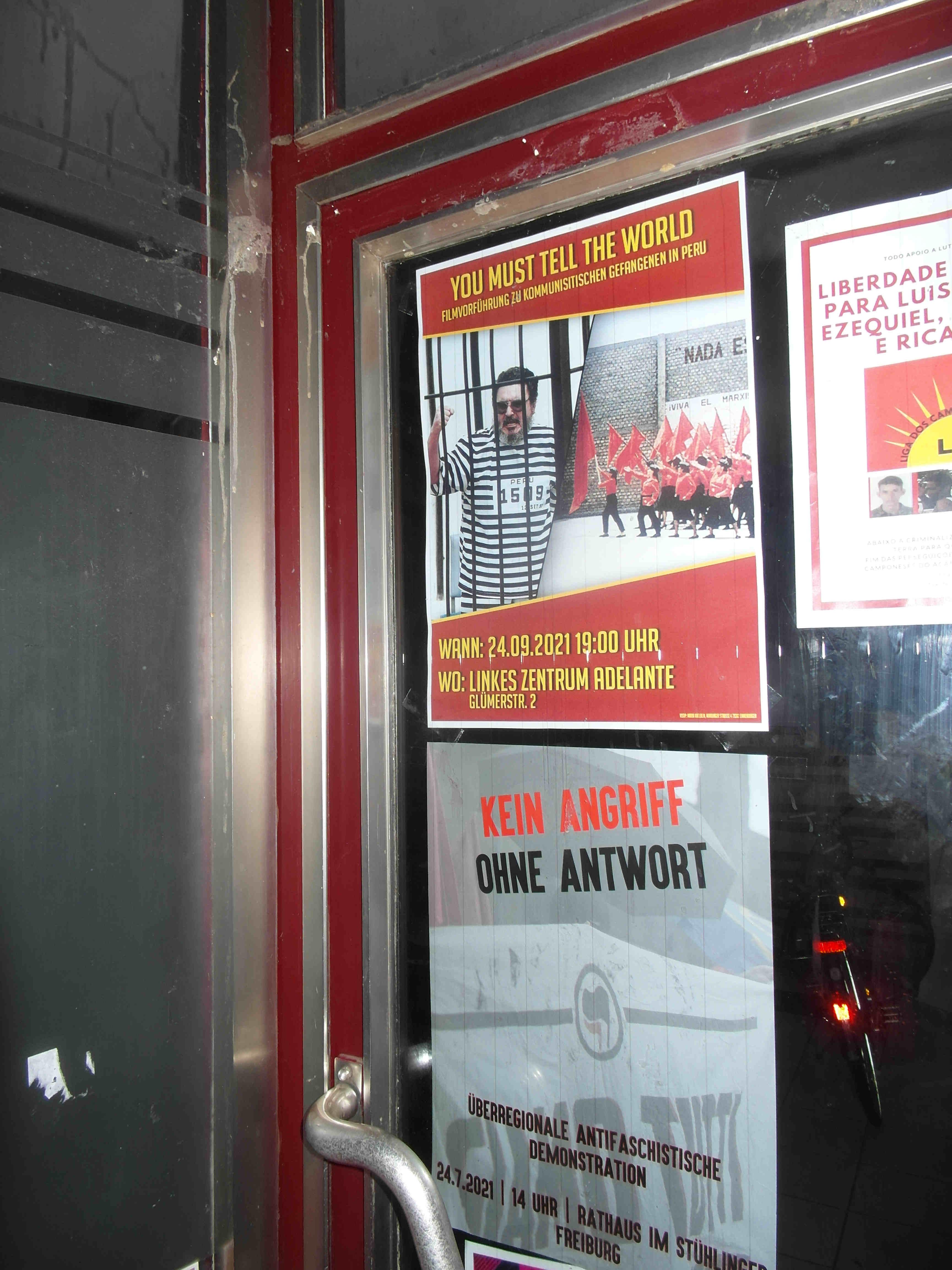 In Freiburg, next Friday, Sept. 24, in honor of Chairman Gonzalo activists will show the film "You must tell the world", produced in 1994 in defense of his life.. The film will be shown at Linkes Zentrum ¡adelante!, Glümerstraße 2 at 7:00pm.
The following pictures of a poster and wall paintings were sent to us: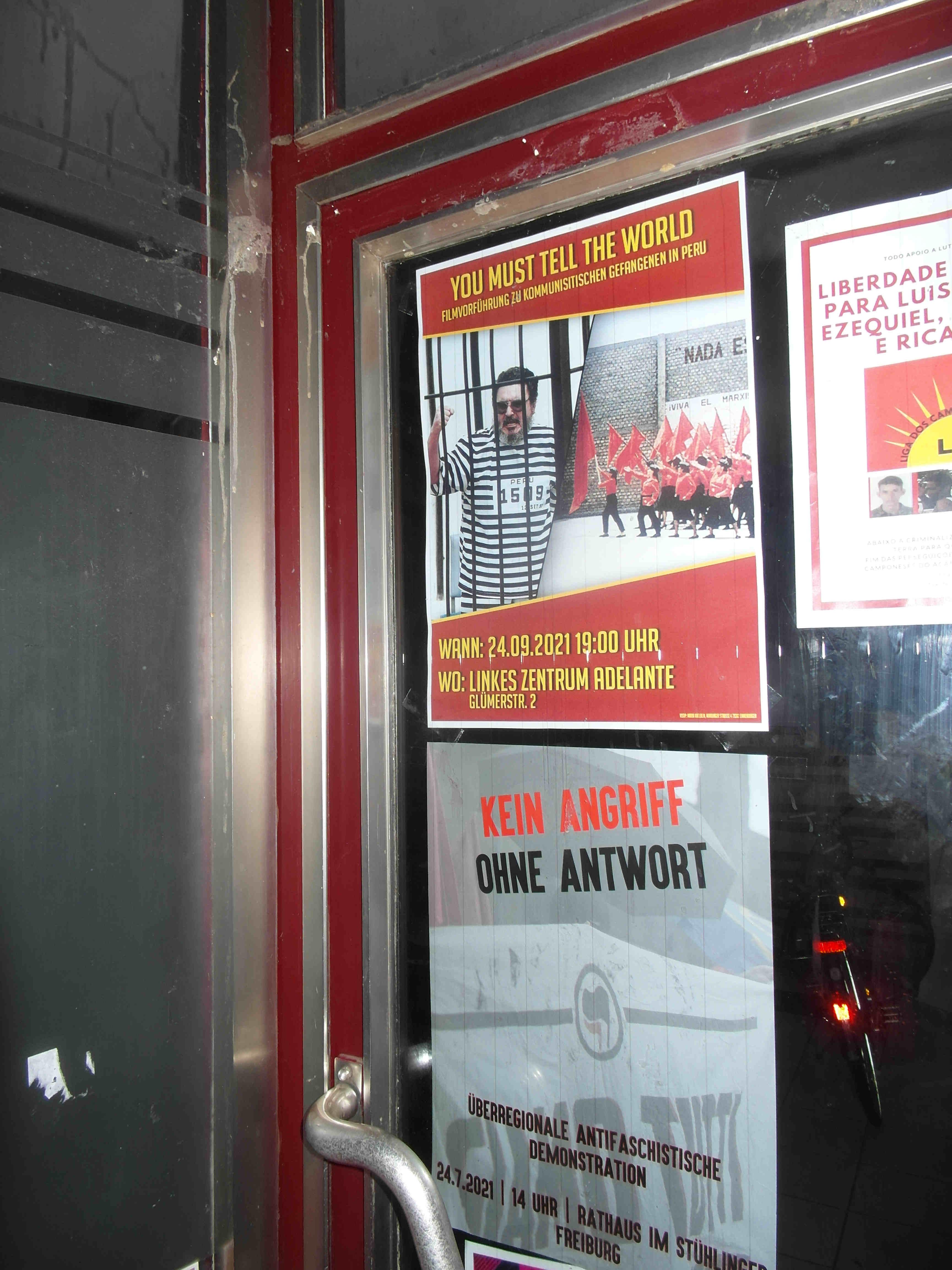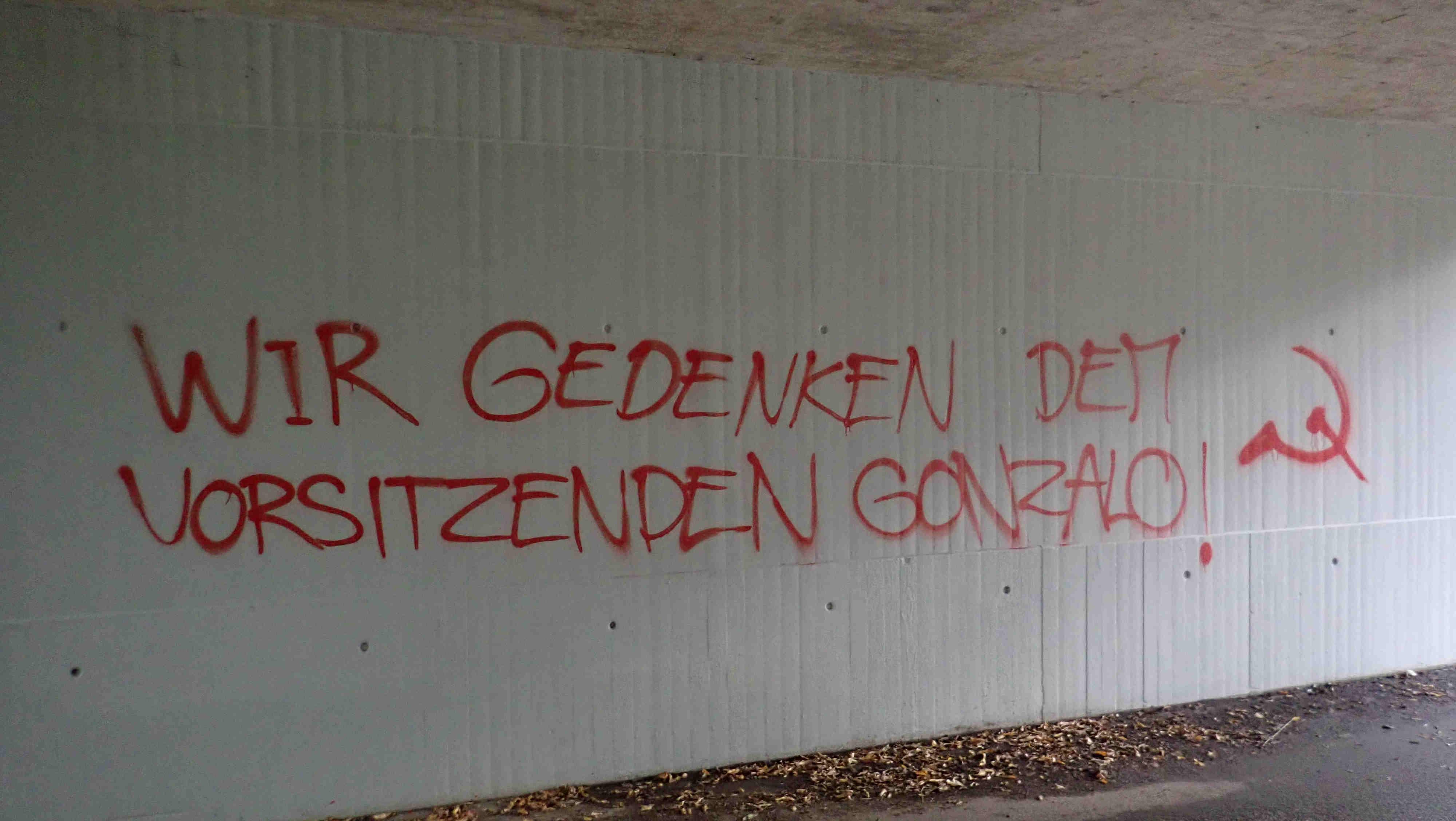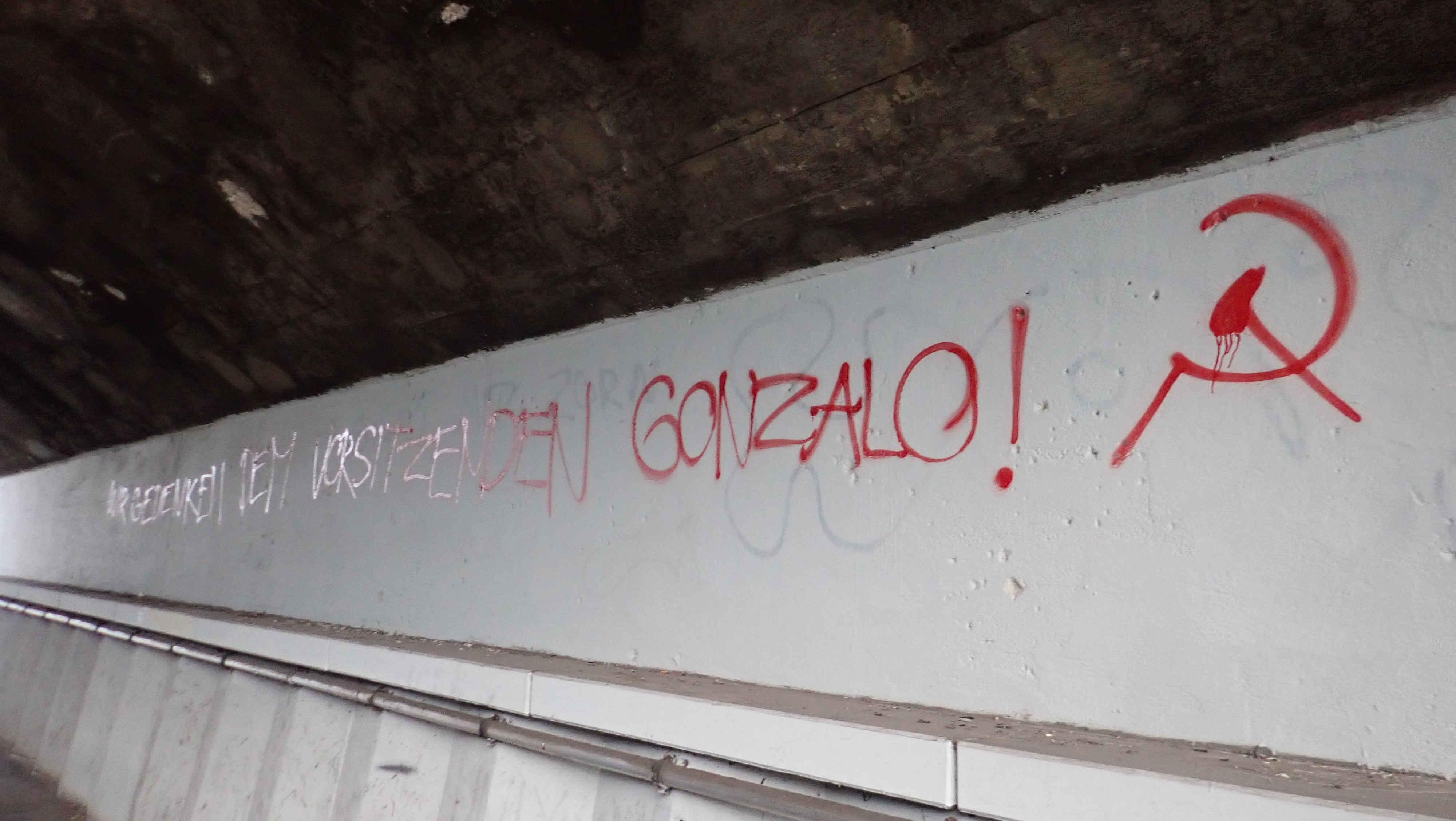 Details
In the following we publish an inoffical translation of an article from A Nova Democracia regarding the further terror against the LCP and the revolutionary peasant movement.
Details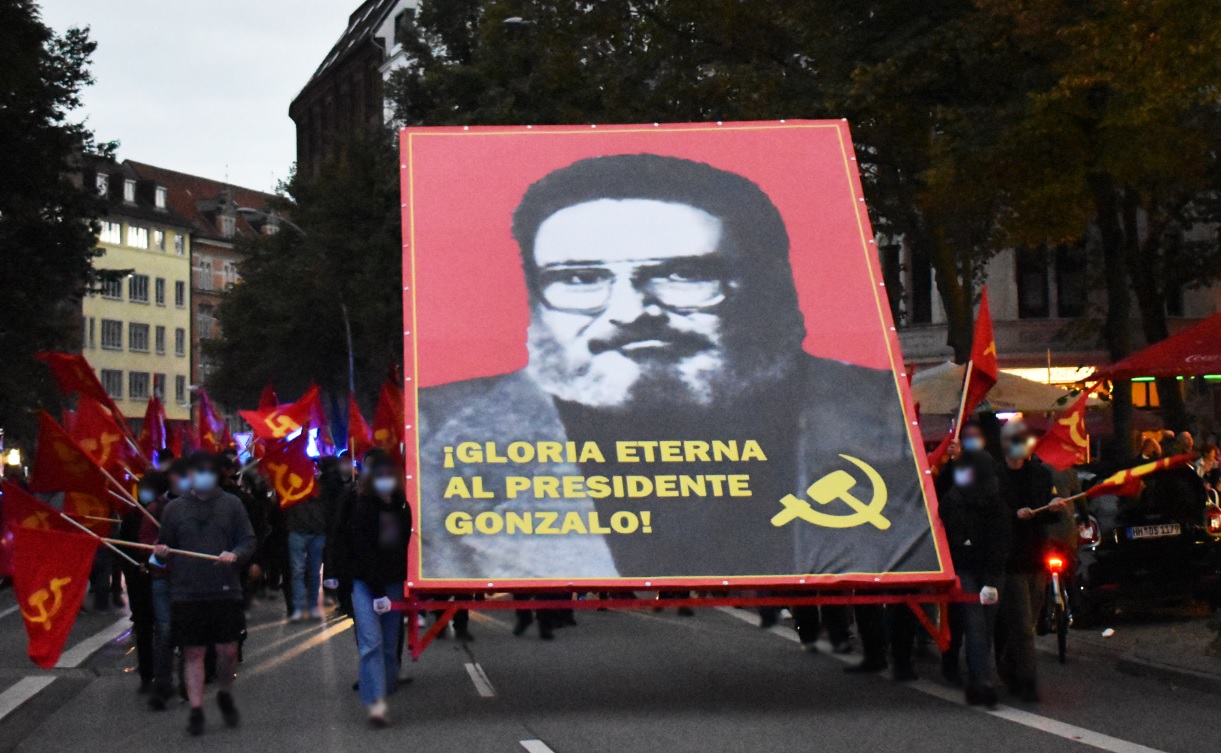 One week after the assassination of Chairman Gonzalo a powerful demonstration was conducted in Hamburg.
We document two two pictures of the demonstration which were sent to us.
Further information will follow.

Details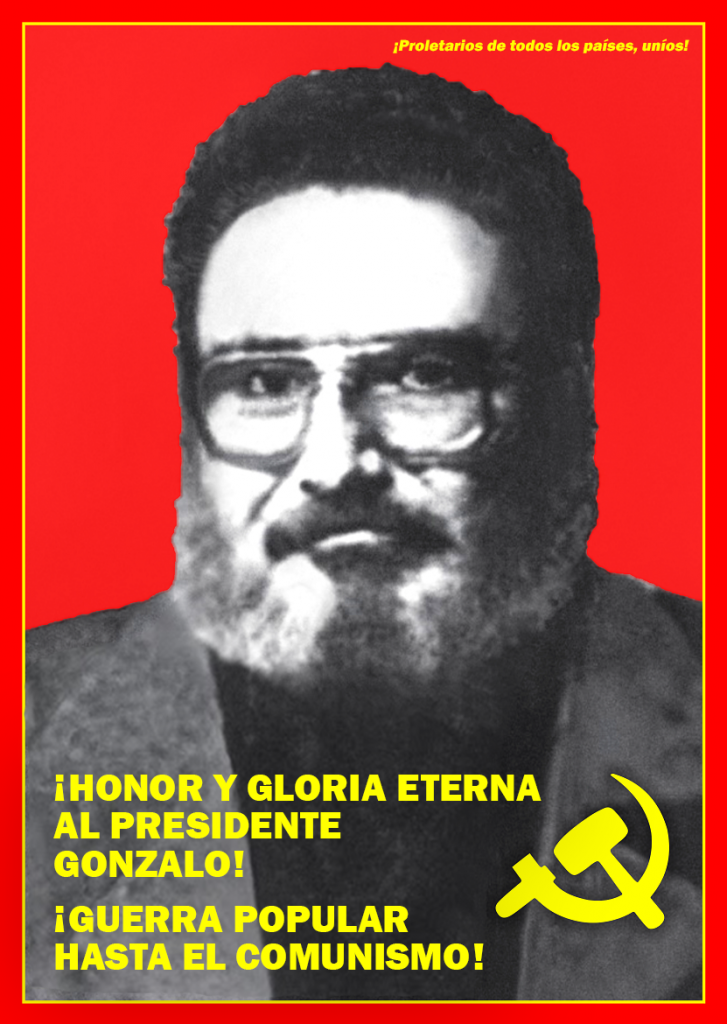 Proletarians of all countries, unite!
24th OF SEPTEMBER 2021: INTERNATIONAL DAY OF ACTION FOR CHAIRMAN GONZALO

FOR HIS GLORIOUS TRIUMPH FOR MAOISM, PEOPLE'S WAR, THE PCP AND PROLETARIAN WORLD REVOLUTION, AND CELEBRATION OF THE 29TH ANNIVERSARY OF HIS SPEECH

On the 11th of this month, Chairman Gonzalo gave his life for the unfading Marxism-Leninism-Maoism, the Party, the People's War and the Proletarian World Revolution in the ultimate shining trench combat of the Callao Naval Base.