DEM VOLKE DIENEN
Details
Details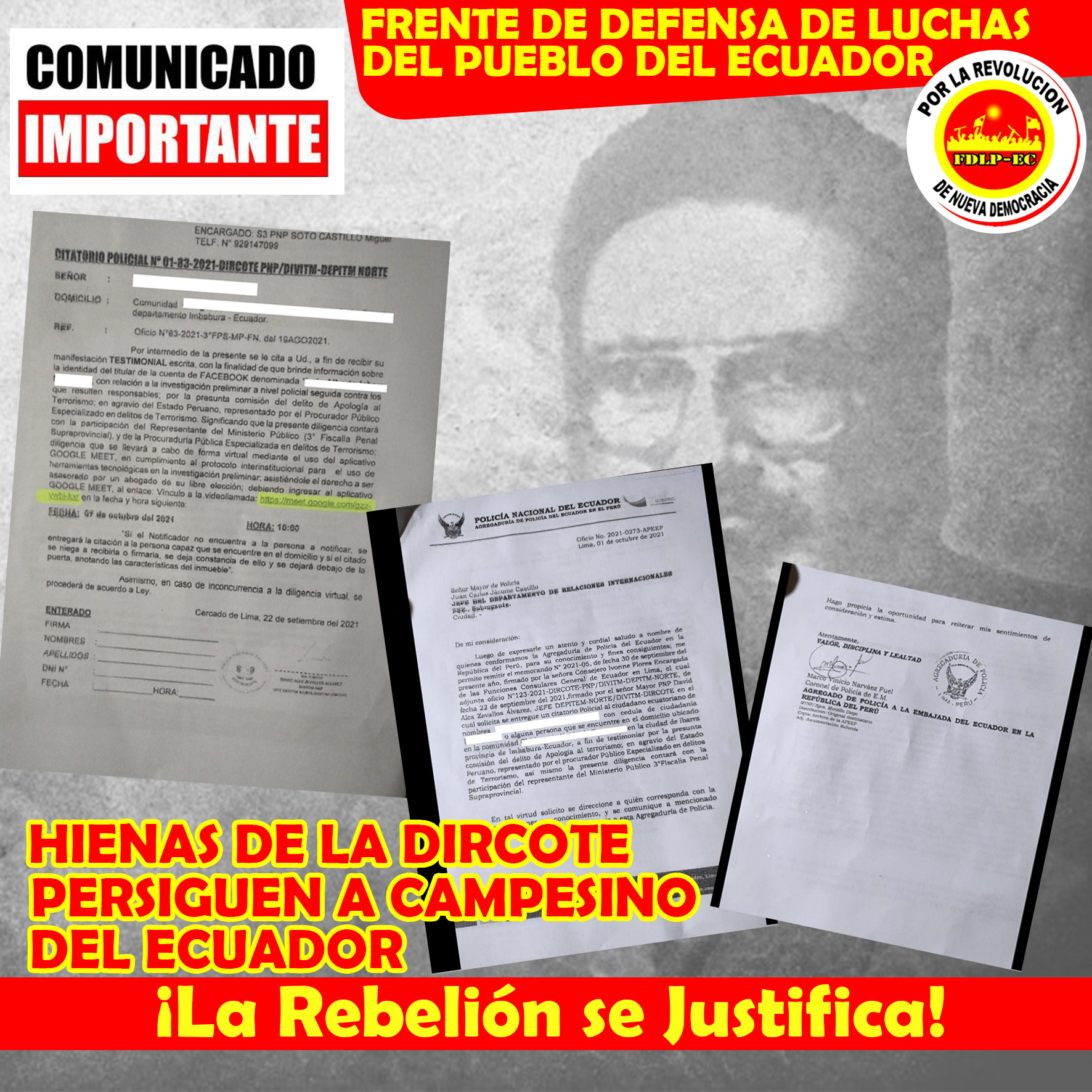 Details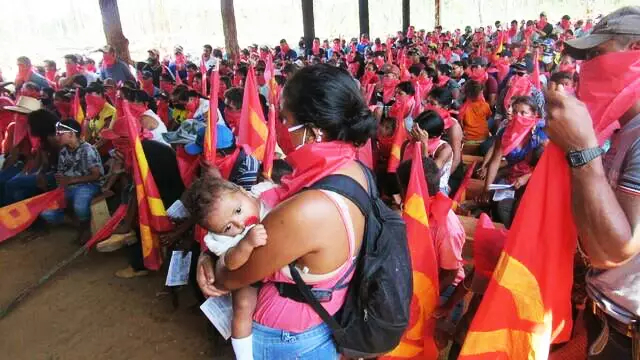 We publish an translated version of an article by the brazilian democratic magazin A Nova Democracia that was sent to us.
Details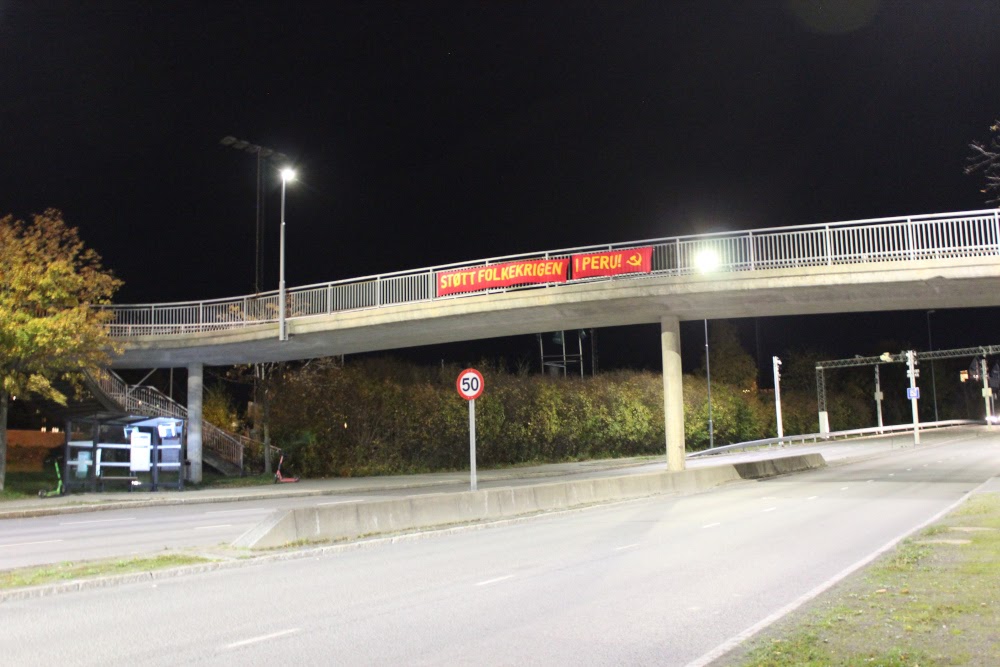 In Oslo and Trondheim banners were hanged with the slogan "¡Viva PCP!" and "Support People's War in Peru!", with hammer and sickle.
Details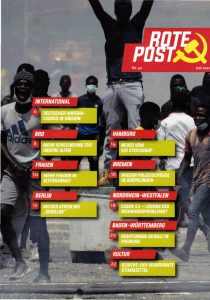 The comrades of Rote Presse have informed us that issue 42 of the Rote Post is online. Furthermore, they have also informed us that after the latest issue reaches them, they will publish the respective previous issue. The latest updated issue can be found here.