With the pretext of combating "Clan Criminality" a series of raids was carried out in several cities in the Ruhr Area past Saturday, hitting cities such as Essen, Gelsenkirchen, Bochum, Wuppertal, Duisburg and Dortmund. Just as the electoral campaigns for the upcoming state elections in Northerhine-Westphalia on September 13 are starting, the State Government attempts to make a big fuzz about itself, with press releases and pictures during raids being a cornerstone in the political profiles of politicians such as NRWs Minister of the Interior Herbert Reul.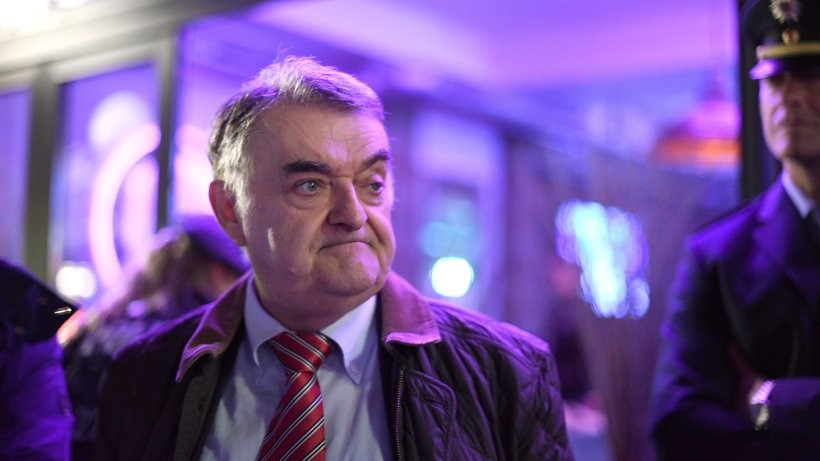 With massive force, police, customs, tax officials, municipal administration clerks and, in some cases, state police betting joints, culture centers, tee shops, hookah joints and gambling halls were raided in ten municipalities, mostly located in the Ruhr Area, past Saturday evening – overall, nearly 70 places were raided, more then 1.000 people were checked upon and more then 500 of those were fined or accused of one crime or another.
These raids take place in the context of the current electoral campaigns in NRW, where the "Black-Yellow" coalition Government (from CDU and FDP) in the past many a time attempted to make a name for itself by "spectacular mass raids". Time and again, high political animals, such as NRWs Minister of the Interior, directly accompany these raids to pose next to some Kilograms of confiscated, untaxed Hookah-Tabacco or to take pictures with the troops.
It goes without saying, that organized crime exists and that in NRW it is a serious problem. But under the guys of "draining the swamp" - which is the designated purpose of the "Strategy of a 1000 needle pricks" that is part of the political agenda in NRW - the big fish in organized crime remain untouched. Instead small migrant shop owners such as hookah joint owners and their visitors are being targeted. Riot police rushes cafes and shops not in the early hours of the day, but precisely when they are full (such as, in this case, on Saturday evening) to have an excuse to not only to harass the owners, but also their guests. Consequently, the loot of the cops during these raids is usually a joke. In Essen for example all in all a whole lot of 21 gambling machines were confiscated, along side a poker table.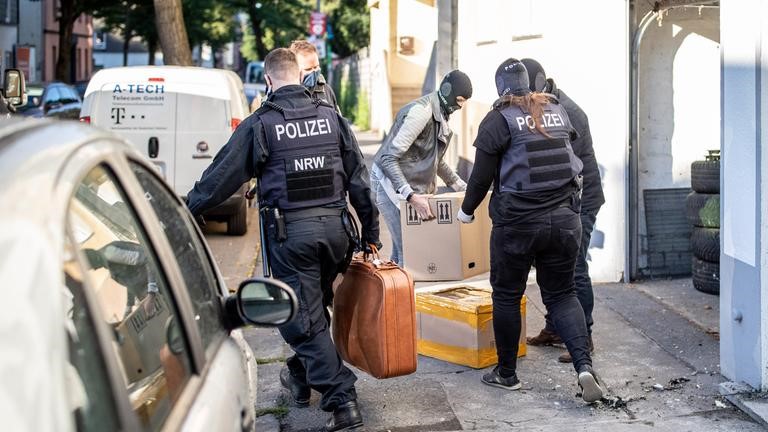 A decisive blow against organized crime looks quite differently. But, as mentioned previously, this is also decidedly not the purpose. "It is about to show those, who make the everyday live insecure: It is enough, you will get trouble every day." Reul accompanying the raids stated to the press. Just on time for the elections, the government in NRW yet again attempts to make a name for itself with some pseudo-crime-fighting, catering to their chauvinist clientele, while in the meantime stigmatizing migrant masses and small shop owners as "clan criminals" and occupying proletarian neighborhoods and places where the youth is partying, such as the Bermuda Triangle, with riot police.