As a contribution to the international week of action in support of the People's War in India, the Alliance Against Imperialist Aggression held a manifestation in front of the Indian Consulate General in Hamburg on 17 September 2022. With banners, signs, leaflets and speeches, solidarity with the people's war in India was called for, the release of revolutionary prisoners and revolutionary prisoners of war was demanded, and the terror of the old Indian state against the people was condemned. The eleven demands recently made by the Communist Party of India (Maoist) were also read out. Slogans were shouted in English, German and Hindi.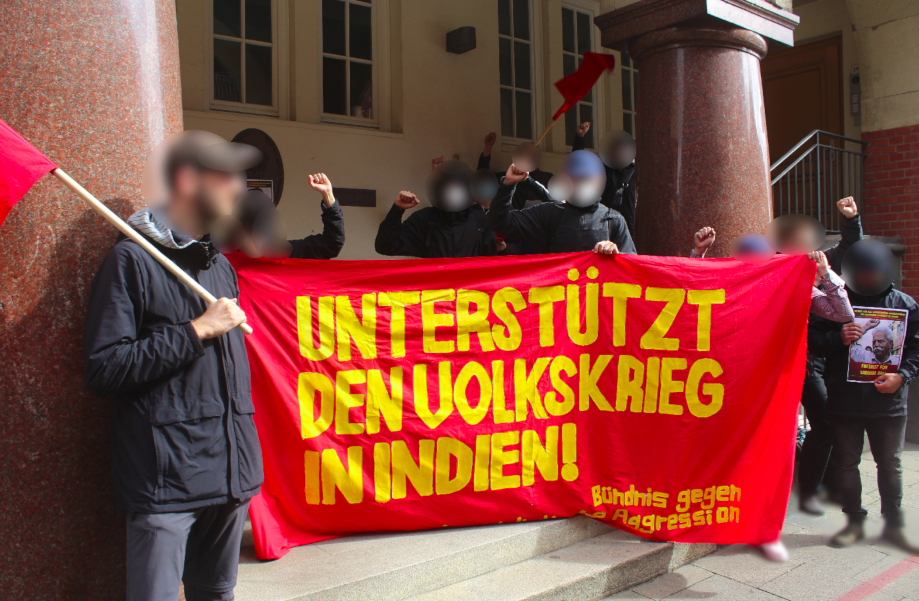 The consulate staff eagerly photographed the manifestation from the windows but hid inside their premises. When the participants of the manifestation decided to stand directly in front of the entrance and paste a picture of Comrade Saibaba over the consulate's sign, the staff immediately called the police to help. The police then asked the manifestation to move away from the entrance of the consulate. Instead of complying, the participants shouted their slogans even louder and more forcefully.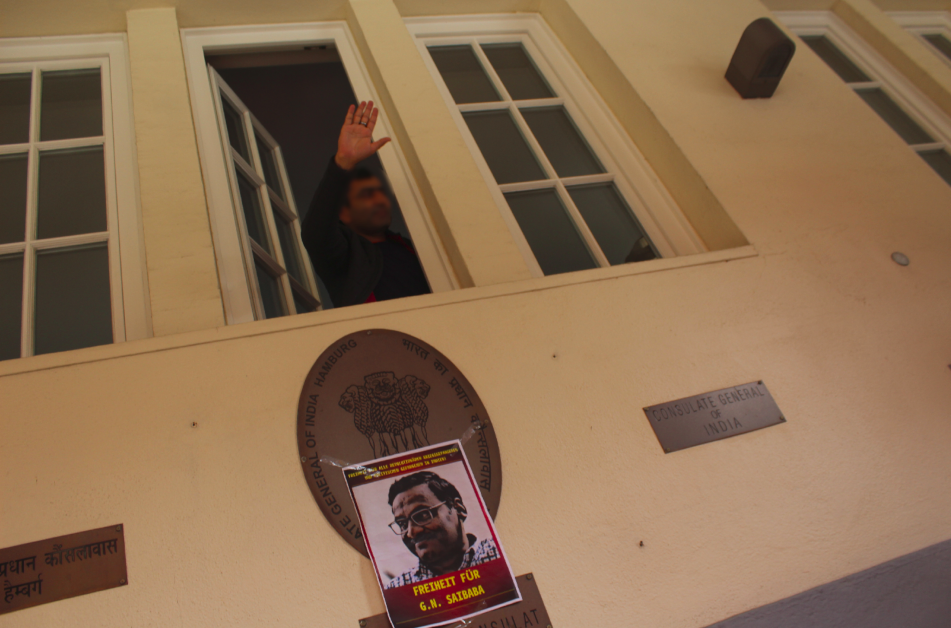 The manifestation in Hamburg showed once again that the people's war in India also has its friends and supporters here at the other end of the world. So also in Hamburg, in many other cities of the FRG and everywhere else in the world, there are those who see the struggle of the comrades in India as their struggle and thus accept their task to support the people's war with all their strength.