We are publishing pictures of graffiti sent to us from the working-class neighbourhoods of Gröpelingen and Tenever in Bremen. The slogans met with great approval among the proletarian masses and accordingly the reaction showed all its hatred of the peoples of the world and all its fear of Marxism being carried to the masses.
Thus we were told that early in the morning, when the graffiti was said to have appeared in Tenever, several police cars arrived, documented everything, and were immediately followed by the painter. It's a rarity that the house owners in Tenever get anything renovated; even the terrible waste situation seems to be much more insignificant than a white wall. As long as it is against the masses, measures for the buildings are welcome. Young masses who are said to have welcomed the graffiti were of the opinion that the slogans could be removed from the wall, but not out of their heads.
"Freedom for Palestine! Death to the occupators!"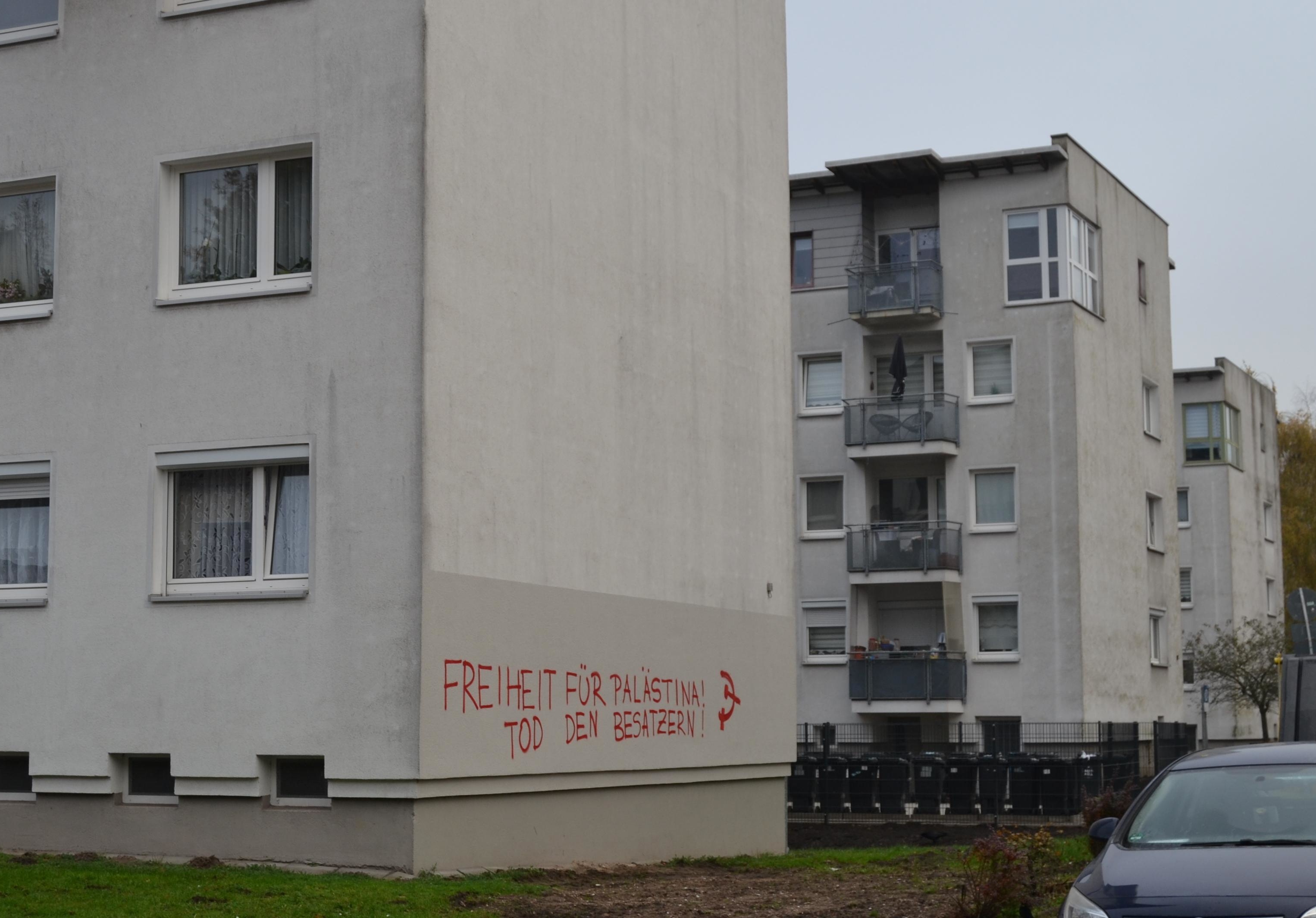 Gröpelingen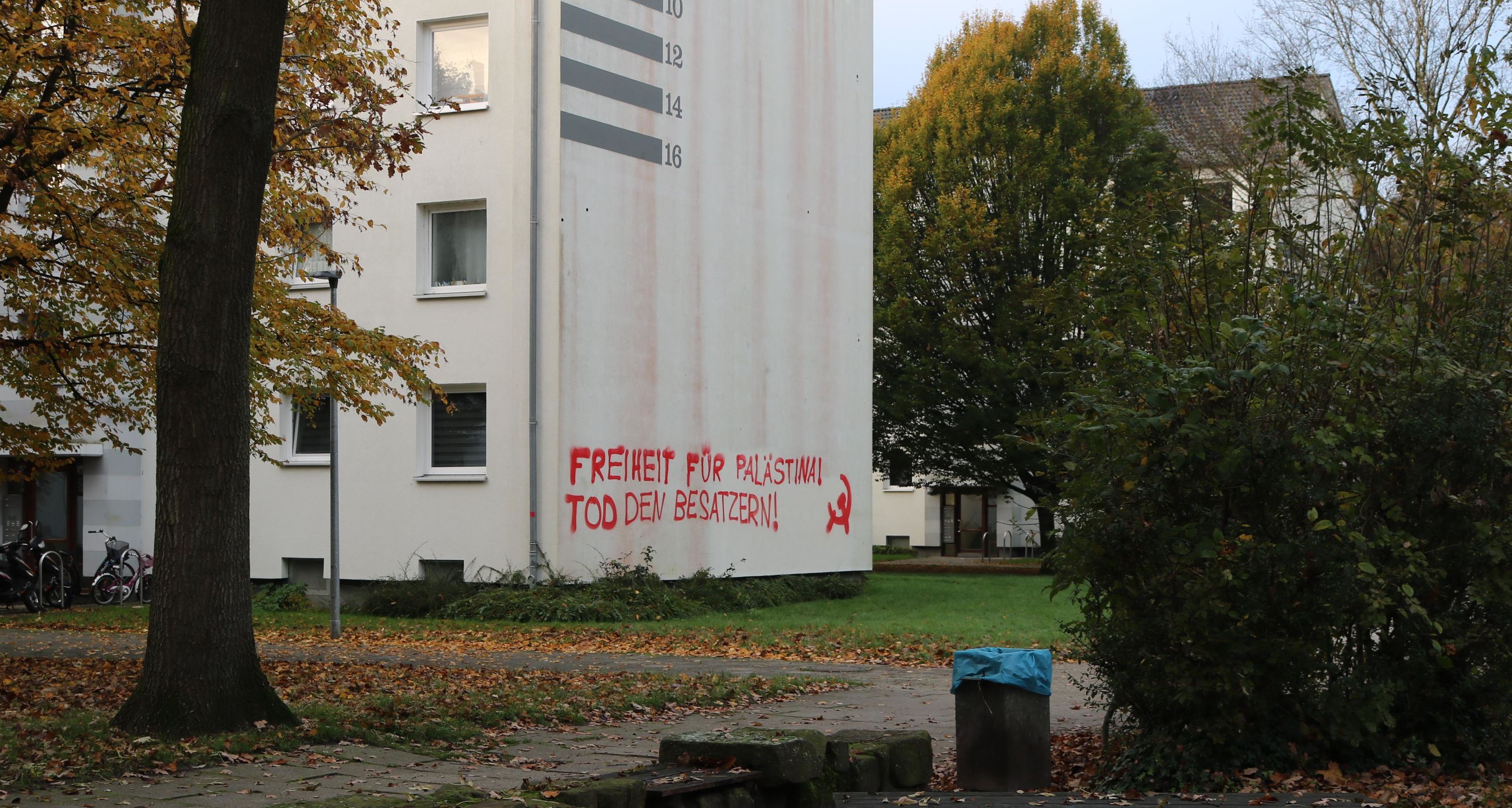 Tenever