We want to publish an inofficial translation that was sent to us of a document written by the comrades of the PCE-SR regarding the death of Chairman Gonzalo ans also publish some pictures of actions.
ETERNAL HONOUR AND GLORY TO CHAIRMAN GONZALO!
The consummation of the assassination of Chairman Gonzalo has been a hard blow for the international proletariat, but under no circumstances does this fact represent the defeat of the people's war in Peru, and much less does it eliminate or neutralise the historical significance of the figure of one of the greatest communists that the international proletariat has had in its ranks after Marx, Engels, Lenin, Stalin and Chairman Mao.
The contributions to Marxism-Leninism-Maoism made by Chairman Gonzalo developed in the course of the revolution, of the people's war in Peru, are of worldwide validity and applicability, so much so that, among others, the Communist Party of Ecuador, Red Sun, has established Gonzalo's thought as the theoretical basis guiding the Party in its struggle to develop the people's war up to communism. The PCE-SR has declared itself Marxist-Leninist-Maoist-Gonzalo Thought, and we do so with class pride, applying and developing his thought to the specific particularities of our country and of the new democratic revolution.
Chairman Gonzalo gave his life to the party and the revolution, developed Marxism-Leninism-Maoism, but also became the most effective touchstone for distinguishing revolutionaries from counter-revolutionaries; for unmasking and fighting revisionists and opportunists of all sorts.
Chairman Gonzalo smashed the plans of imperialism, reaction and the ROL to defeat the people's war in Peru, but also to portray him as a capitulator. He turned his ergástula (a Roman building used to hold in chains dangerous slaves, or to punish other slaves, our note) at the Callao Base into a luminous trench of combat from where he kept the people's war burning in the service of the world proletarian revolution.
The PCE-SR points out the importance of never forgetting all those who in one way or another laid their dirty hands on Chairman Gonzalo, those who trafficked with his life and his struggle to firebomb the Central Committee of the PCP, the people's war and to drag the masses along the rough bureaucratic road. There will be neither forgiveness nor forgetting!
Chairman Gonzalo will live in every combat undertaken, in every drop of blood shed, in every victory we wrest from imperialism and reaction; Chairman Gonzalo will live forever in the hearts and struggles of the oppressed class and peoples of the world.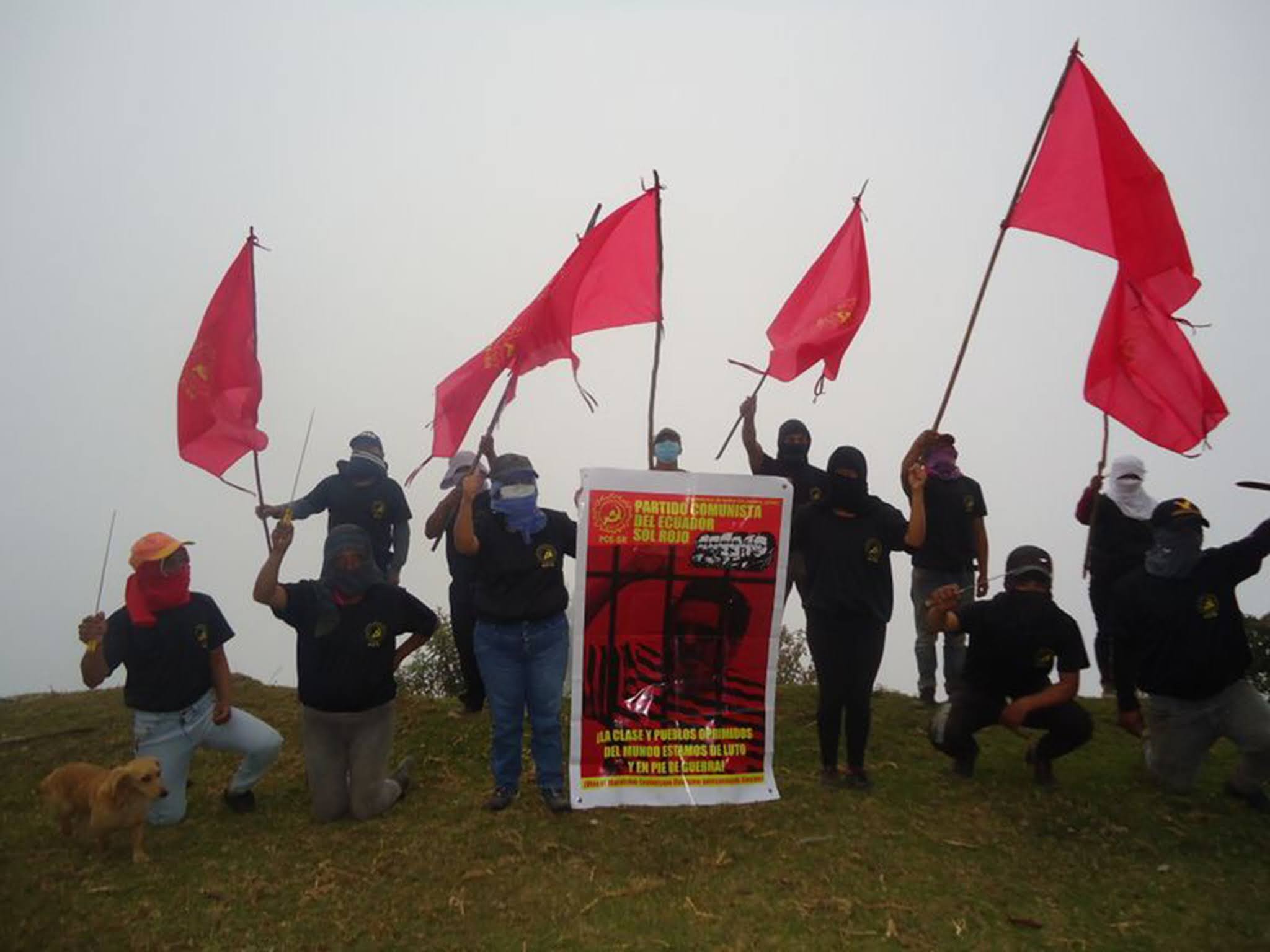 ETERNAL HONOUR AND GLORY TO CHAIRMAN GONZALO!
LONG LIVE GONZALO'S THOUGHT!
PEOPLE'S WAR UNTIL COMMUNISM!
LONG LIVE THE COMMUNIST PARTY OF PERU!
DEATH TO REVISIONISM!
CHAIRMAN GONZALO: WE VOW TO WIN!
CHAIRMAN GONZALO: IN COMBAT WE WILL BE VICTORIOUS!
CONQUER THE RED SUN OF LIBERATION: COMMUNISM!