In Istanbul's district of Arnavutköy, the housing administration increased the consumption fees for the new year by 69 percent to 245 lira, which promptly triggered protests from the residents of a large housing complex.
During the protest, a dispute developed between residents and the administration, which appeared on the spot; when the situation escalated, the police arrived and prevented the protest. In their shouts, the residents repeatedly demanded the administration to resign, and explained that most of them were barely working for minimum wage and pointed out the consequences of the increase of costs.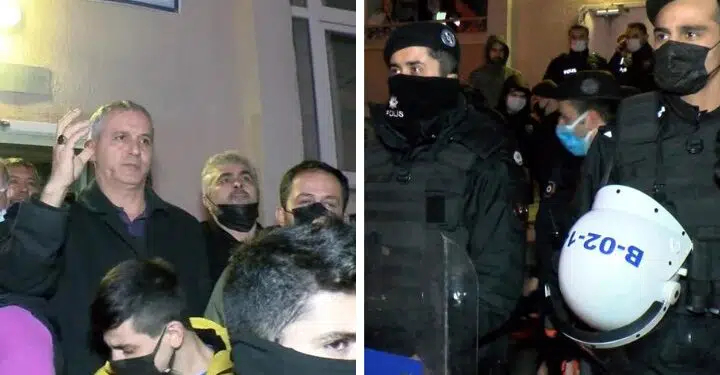 In Kadiköy, the police attacked an event against repression under the slogan "We will not allow prisons to become death houses!" and arrested 12 people, among them Partizan and YDG readers. At a press release by the initiative "Solidarity with Prisoners" against the recent increase of deaths in prisons, many people resisted the blockade set up by the police and shouted slogans such as "Tear down the prisons, free the prisoners" and "Human dignity will defeat torture", whereupon they were punched and handcuffed by the henchmen of the old Turkish state.