The NRW-wide alliance "Stop the Assembly Law" called for the second large-scale demonstration on August 28. Between 4000-5000 demonstrators from all over NRW came to Düsseldorf that day. Alone 700 participants of different revolutionary organizations formed the anticapitalist-internationalist block. A contingent of German and Turkish revolutionaries also participated together in this block.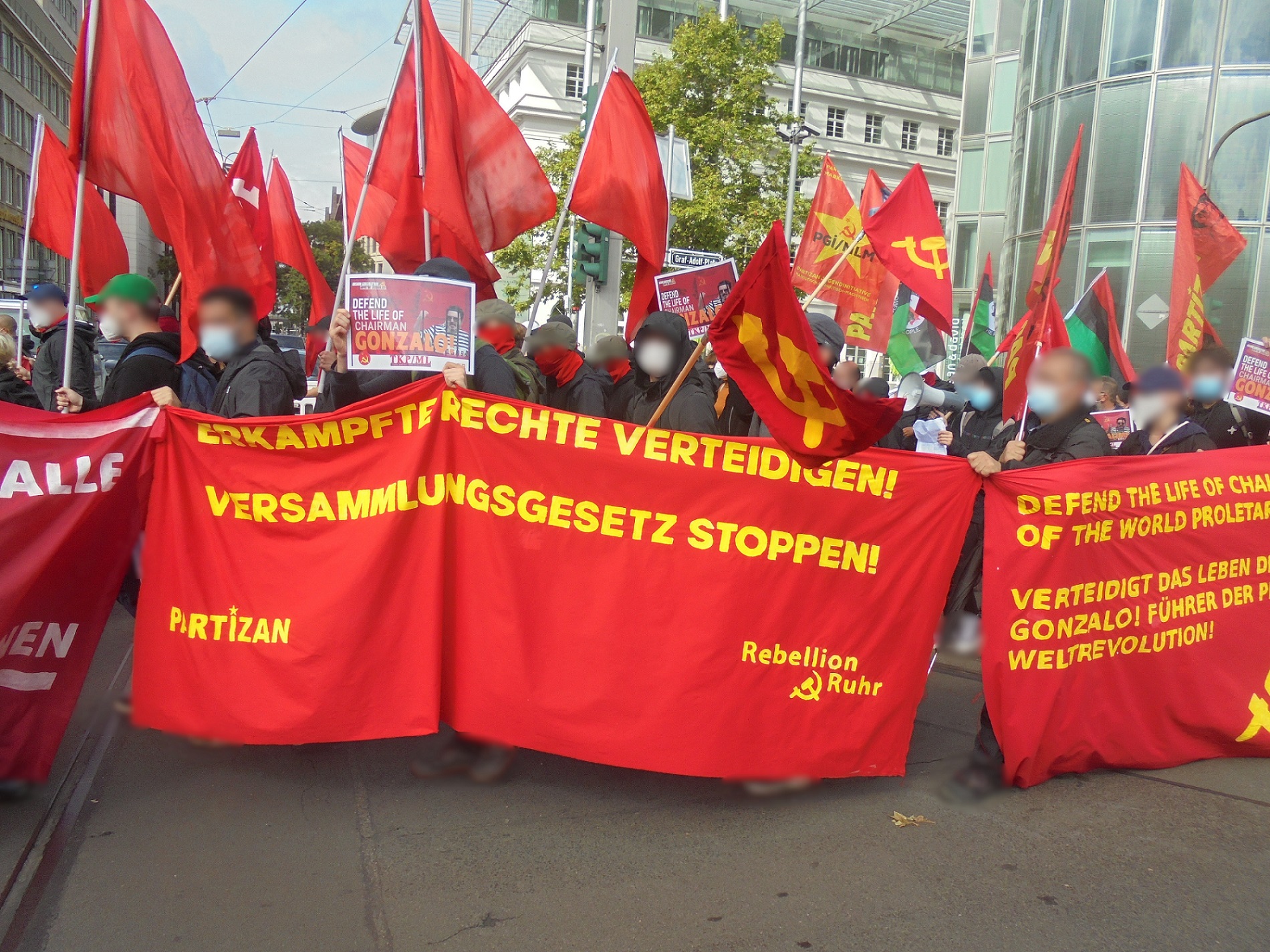 The new assembly law creates with the "law of prohibition of militance" a rubber paragraph with which it is able to prohibit any form of militant protest. A number of other paragraphs create the basis for extensive surveillance of protest participants and political activists. The cops are thus given the authority to demand the names and addresses of stewards and to refuse them in case of "unreliability" or to film demonstrations without any reason. This law is a further step in the ever-increasing trend towards fascization.
The demonstration moved from the Rhine meadows through the old town of Düsseldorf to the state parliament. The demonstration and especially the anti-capitalist-internationalist block showed a militant attitude the whole time and did not let themselves be intimidated by the immense police presence. Through slogans and short speeches, the reactionary character of the law and the violence at the last demonstration were denounced. The demonstration also passed by the Honorary Consulate of the old Peruvian state. Proletarian revolutionaries took advantage of this situation and made a short speech from the demonstration procession. In which they explained the situation of Chairman Gonzalo and denounced the advance of his assassination. In addition, the slogans "Yaşasın Partimiz TKP/ML halk ordusu TİKKO, TMLGB" and "Önderimiz Ibrahim Ibrahim Kaypakkaya" wererepeatedly intoned, calling for a boycott of the elections.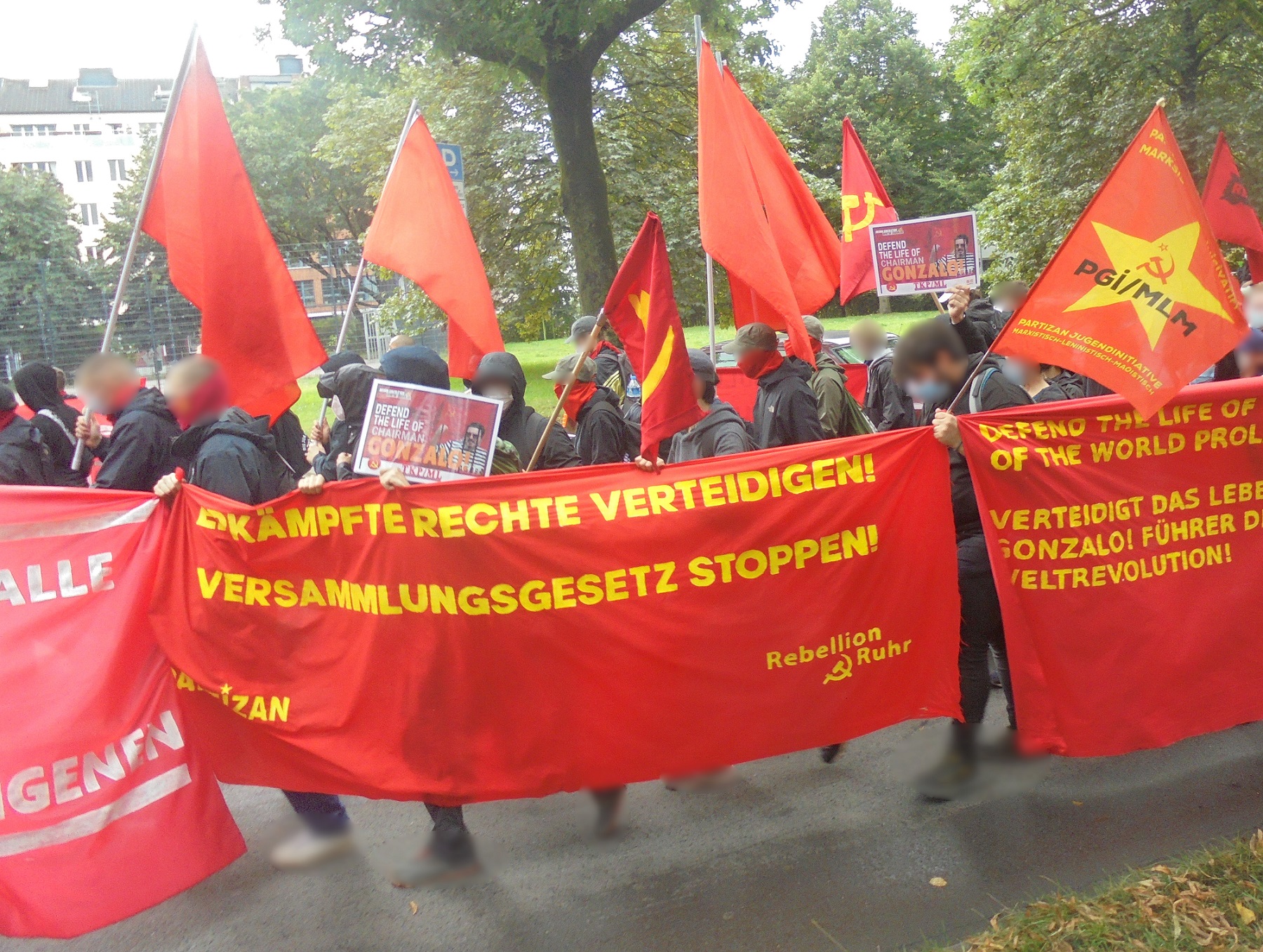 The demonstration was not attacked by the cops, unlike the last large-scale demonstration in June. This is the result of the political struggle after the first large-scale demonstration. By denouncing the attack of the cops and trying to suppress the protest with violence, the state government was forced to withhold his cops to avoid another scandal. The state government under the chancellor candidate Armin Laschet can not afford before the federal election in a month to have another scandal like after the last demonstration, where there were over 100 injured demonstrators. The cop attack became a topic at a special meeting of the Interior Committee in the state parliament. The investigations of the Interior Committee and the debate in the parliament ensured that the law could not yet come into force as planned. We want to take a look at the evaluation at this point of the anticapitalist-internationalist block