We reproduce here an article published by Samidoun-Palestinian Prisoner Solidarity Network on the mass demonstrations in Berlin at the weekend.
Marking Palestinian Prisoners' Day, Samidoun Deutschland organized a mass demonstration in the streets of Berlin, where large crowds of Palestinian and Arab youth participated in the march, along with representatives of German leftist parties and solidarity organizations. The massive demonstration launched from the Neukölln district's town hall, proceeding down Sonnenallee, a street packed with Arab and Palestinian shops and restaurants and a central meeting point for the community.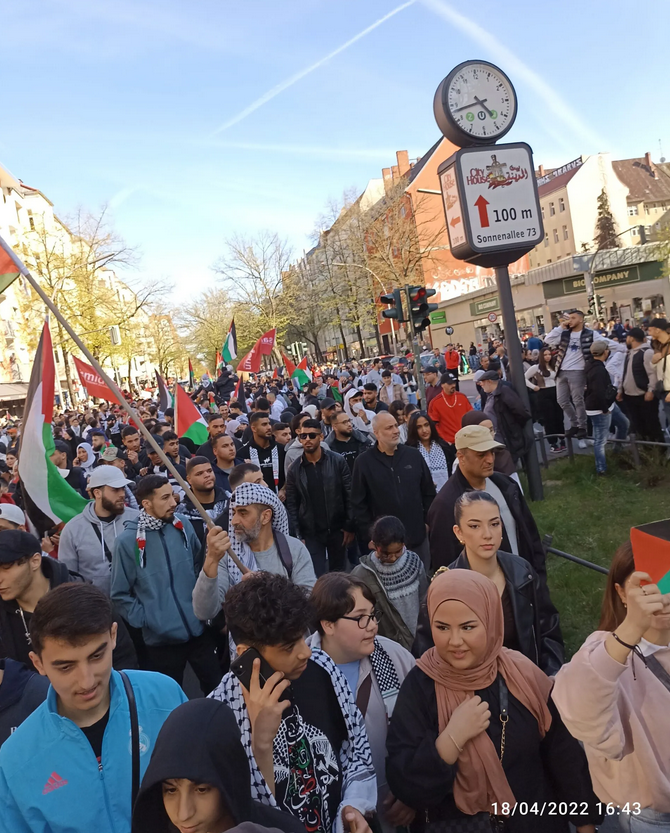 As the demonstrators chanted slogans in support of the Palestinian resistance and the prisoners' movement, they raised Palestinian flags and Samidoun banners, carrying signs and banners in support of the Palestinian people's struggle and calling for a boycott of the Israeli occupation.
One Samidoun member delivered a speech at the rally before the march launched to Hermannplatz, calling for the defense of Palestinian rights and the achievement of Palestinian liberation, saluting the legacy of Palestinian revolutionaries of the past and the present, including Abdel-Qader al-Husseini, Izzedine al-Qassam, Basil al-Araj and Nizar Banat. They carried a banner with a quote from Mahmoud al-Ardah, one of the self-liberated prisoners of the Freedom Tunnel, who escaped from Gilboa prison in 2021 and whose heroism and bravery in seeking freedom inspired Palestinians and lovers of justice around the world.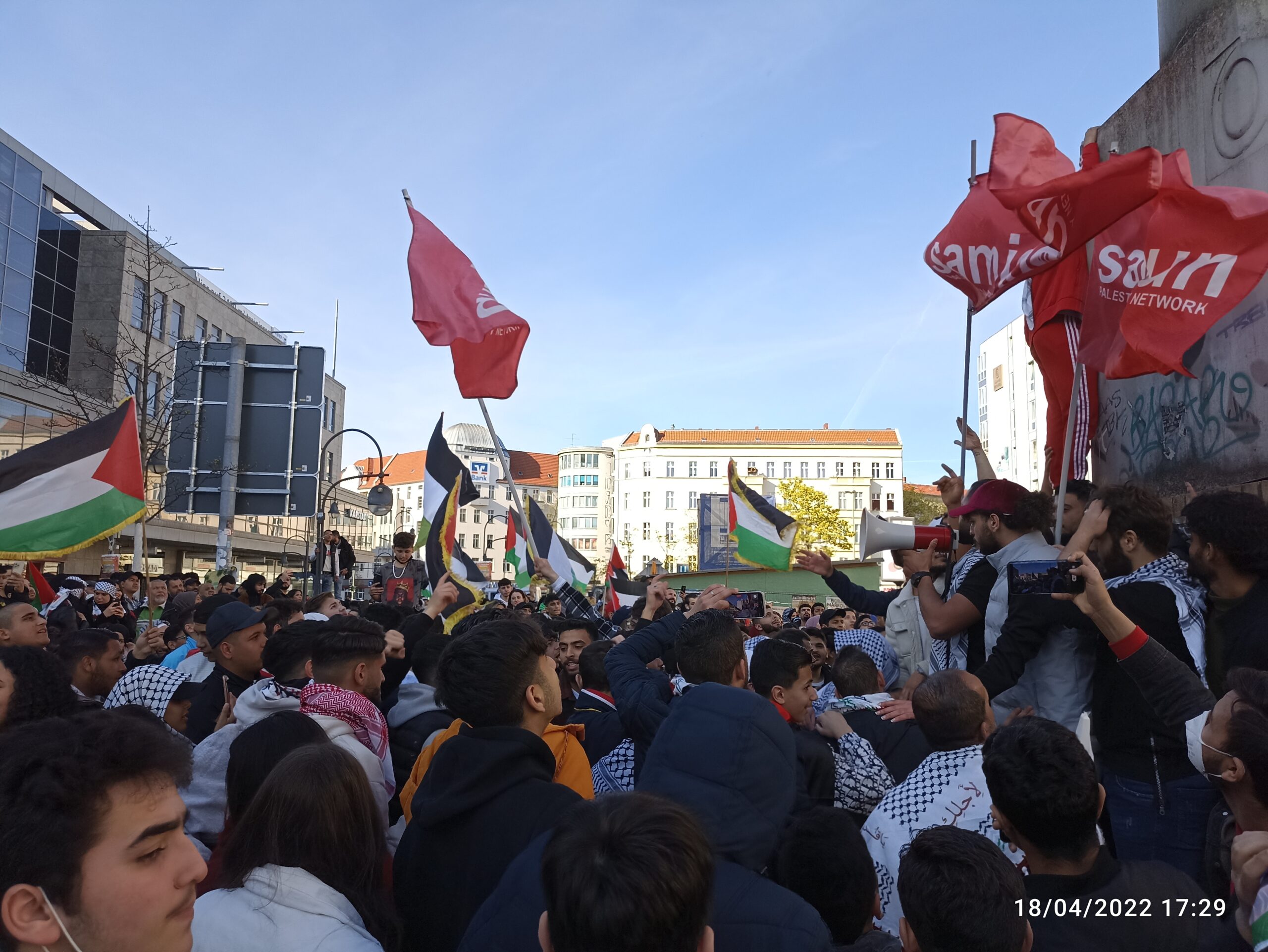 They urged the liberation of all of Palestine, and denounced the path of Oslo and "security coordination" represented by the Palestinian Authority, urging instead support for the Palestinian people's continued resistance throughout occupied Palestine.