As part of the international week of action in support of the People's War in India, proletarian revolutionaries held a rally in front of the Indian Consulate General in Frankfurt.
Throughout the duration of the rally, slogans were shouted in German and Hindi, and leaflets and the Rote Post were distributed to passersby. Some motorists also greeted the rally, took photos, honked their horns to express their support or shouted words of support to the demonstrators as they drove by.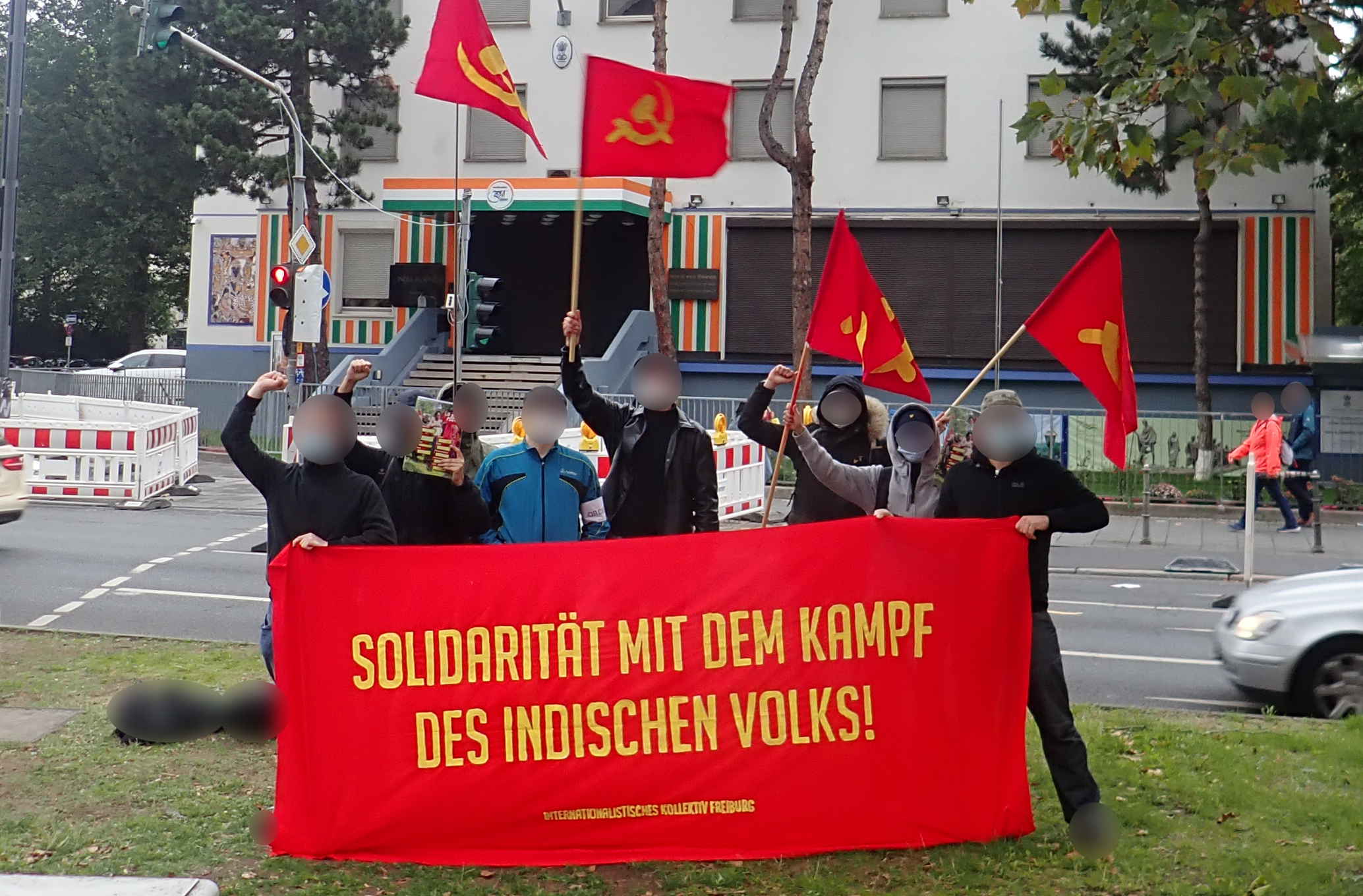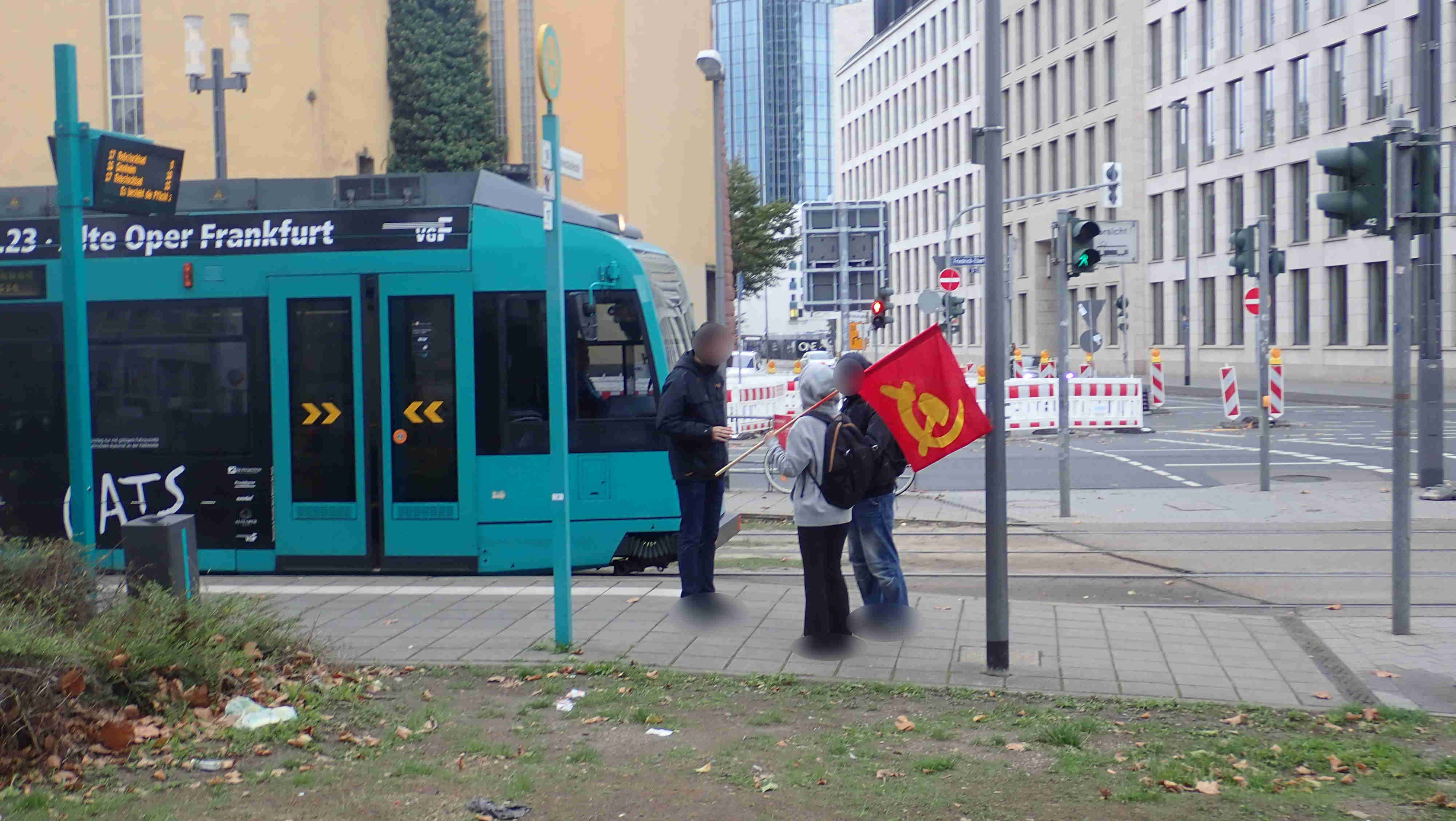 Two speeches held up the People's War in India as one of the greatest and most decisive struggles for liberation from exploitation and oppression, and condemned the genocidal policies of the Indian state.
The rally was also observed with lively interest from within the consulate, which disproved the statements of the police, who claimed in advance that there was no one there at all. Consulate employees watched the rally from windows and from under partially lowered blinds, taking photos and videos. However, they always remained hidden behind their four walls and otherwise kept a very low profile.