On the anniversary of Chairman Gonzalo's prison speech of 24.09.1992, a short spontaneous manifestation was held in Berlin Wedding and leaflets were distributed.
The banner, which was hung near Leopoldplatz for this purpose, read: "Long live the 30th anniversary of Chairman Gonzalo's speech of September 24, 1992, which shines victoriously and powerfully to the world as a weapon in the struggle of communists, fighters and the masses!"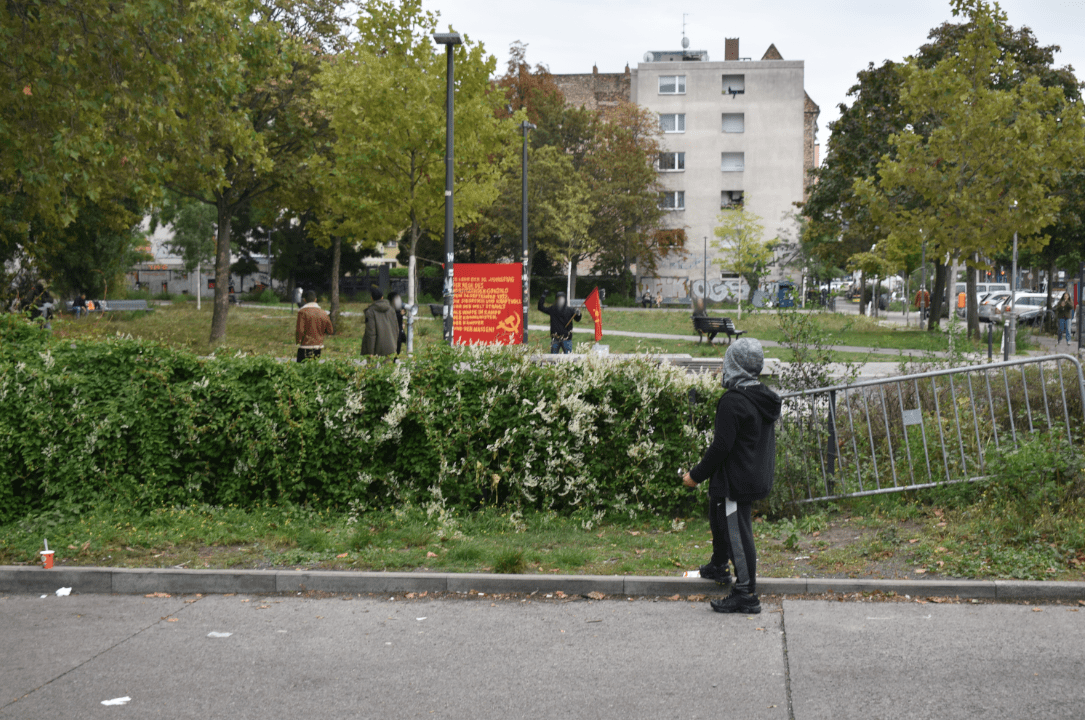 The action was met with interest by customers and merchants of the neighboring weekly market, who were glad to see communists present and denounced their existential worries caused by the Corona measures of recent years. Subsequently, more leaflets were distributed in the neighborhood and at a feminist rally.