On October 3rd, a few dozen people came to the train station Feldstraße in Hamburg after an alliance called it out. They went after warmongering and militarization in the Federal Republic of Germany (FRG). The 3rd of October marks the so called "Day of German Unity" (Tag der Deutschen Einheit). Its a holiday in Germany, but it marks the annection of the German Democratic Republic (GDR). Which describes the wish of German imperialism to return to old strengths.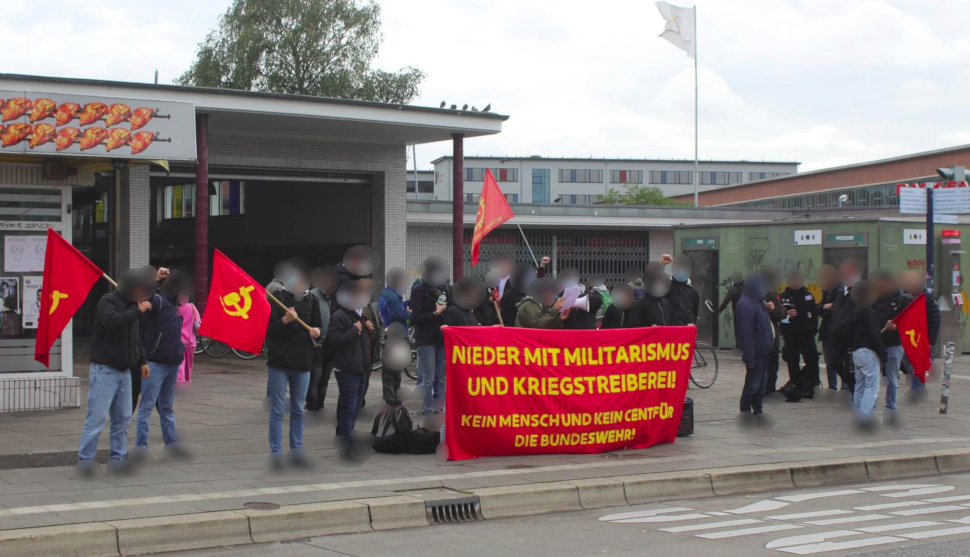 Slogans like "German weapons, German Money, are killing all over the world!" and "Capital stands behind their war, struggle for liberation is international!" have been shouted strongly. The manifestation set a strong manner against militarism and imperialism. A flag of the FRG has been burned also.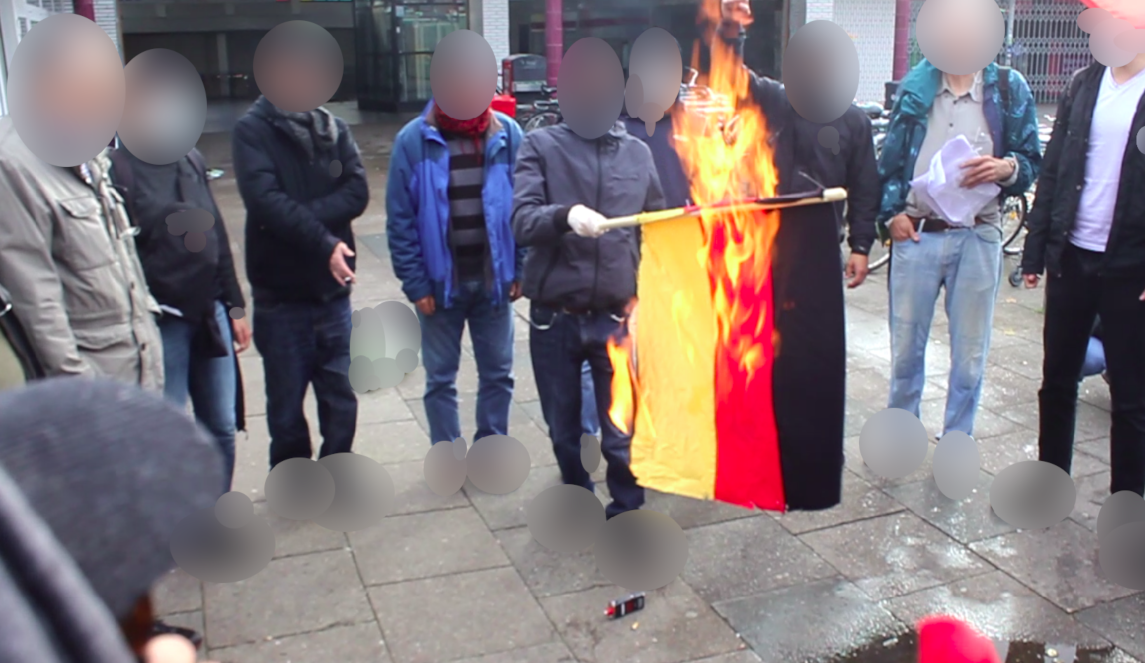 The speeches condemned the armament of the Bundeswehr (German armed forces) and the daily harassment of the German police. Also the warmongering speeches of Canceler Scholz and minister of defense Lambrecht have been denounced. Car drivers showed their commitment through beeping. Leaflets and newspapers have been handed and sold to people walking by.