In October, a large number of solidarity actions were carried out in France for the political prisoner Georges Ibrahim Abdallah. Georges Abdallah is a revolutionary from Lebanon and has been a prisoner of French reaction since 1984. Here we want to give a brief overview of the actions.
In Saint-Étienne, there was a large poster campaign and an action in front of the court, at the gates of which a banner was attached demanding the release of Georges Abdallah: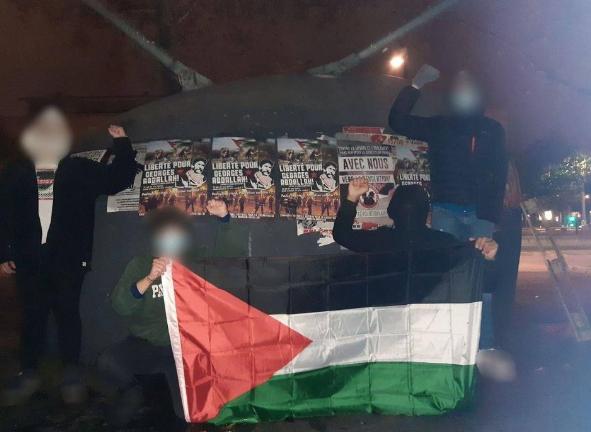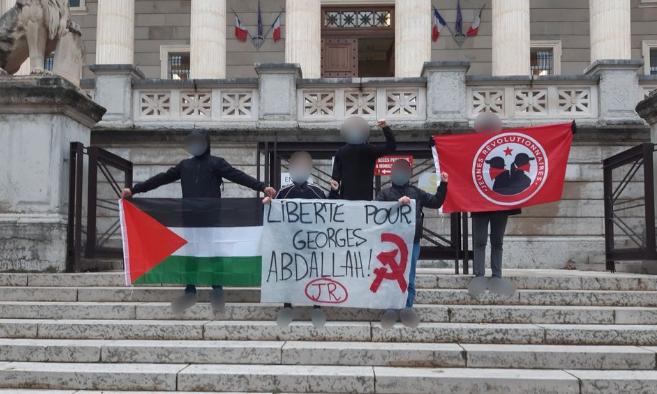 A banner was also put up in Lyon: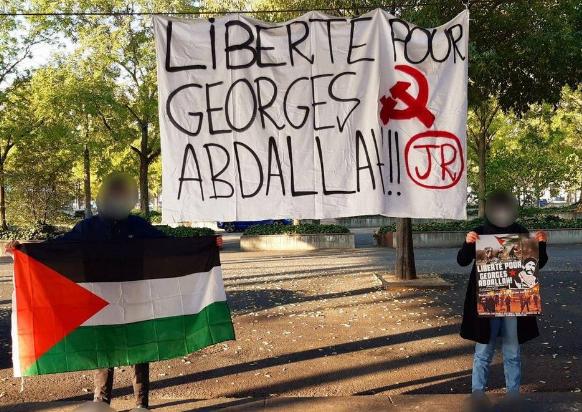 These and other solidarity actions culminated in the demonstration last Saturday, the 24th of October, which went to the Lannemezan prison where Georges Abdallah is imprisoned. At the demonstration itself, in which 600 people took part, a statement by him was read out, in which he writes, among other things, in relation to the current situation: "Comrades, as you can see, the crisis of the system has spread everywhere to some extent even before the pandemic and will get worse during and after the pandemic. You don't have to be an expert to see that they are doing everything possible to make the popular masses bear the burden of this crisis, which is plunging millions of men and women into misery".