The past few days have seen a lot of important actions in Turkey. There is a particular focus on the preparation for 1st of May in the different cities and regions of the country. In Istanbul, the YDG called for people to take to the streets on First of May, especially with the occasion of over 100 days of the "Bospurus Uprising" at Boğaziçi University. Only last week, a charge was brought against 97 students who were arrested during the protests on 1st February for refusing the infection control measures by means of the protest. The Partizan released a statement on this year's 1st of May.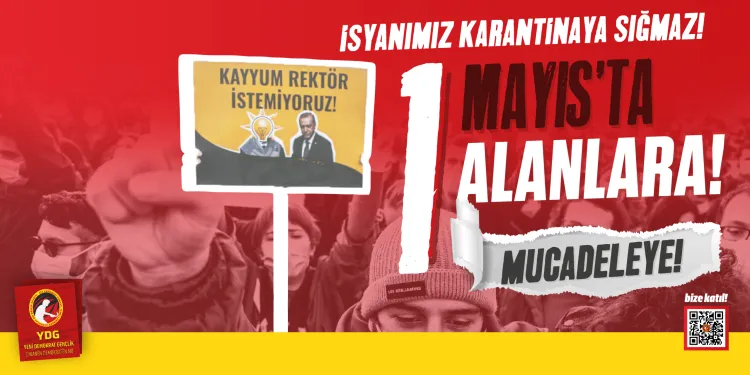 Meanwhile, the state is engaged in banning popular marches where it can. The governments of Edirne, Denizli and Aydin, Kocaeli, Istanbul and Kayseri banned all activities, from demonstrations to wreath-laying, petitions and banner-hanging, on the pretext of infection control. The latter was conducted by militants of the TKP/ML shortly afterwards on the occasion of the 49th foundation day of the party.
The restrictions on the 1st of May were already evident when the police blocked construction workers, members of the Revolutionary Construction and Road Workers Union as if in a " disaster operation " when they wanted to put up posters around the Galataport construction site in Karaköy to mobilise for the day of the working class. Struggles with the police also developed in protests by hospital staff and others working in the health system in Istanbul, prompted by the rising death toll of staff exposed to the virus and disease through the handling of the pandemic without protection.