In many countries around the world, various organizations responded to the call of the People's Current - Red Sun for August 30, the Day of the Detained-Disappeared. Internationally, the focus was on the demand for the living presentation of Dr. Sernas García, who was disappeared in 2018.
Mexico
In Mexico, in Oaxaca City a large demonstration was conducted in which different organizations participated, including the People's Current - Red Sun. We hope to publish their report translated in full soon.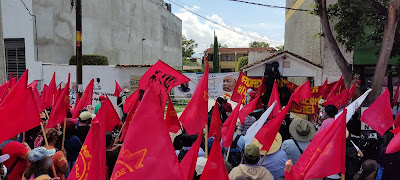 A video was also published.
Brazil
The Brazilian Center for Solidarity with Peoples (CEBRASPO) participated in the campaign with several actions.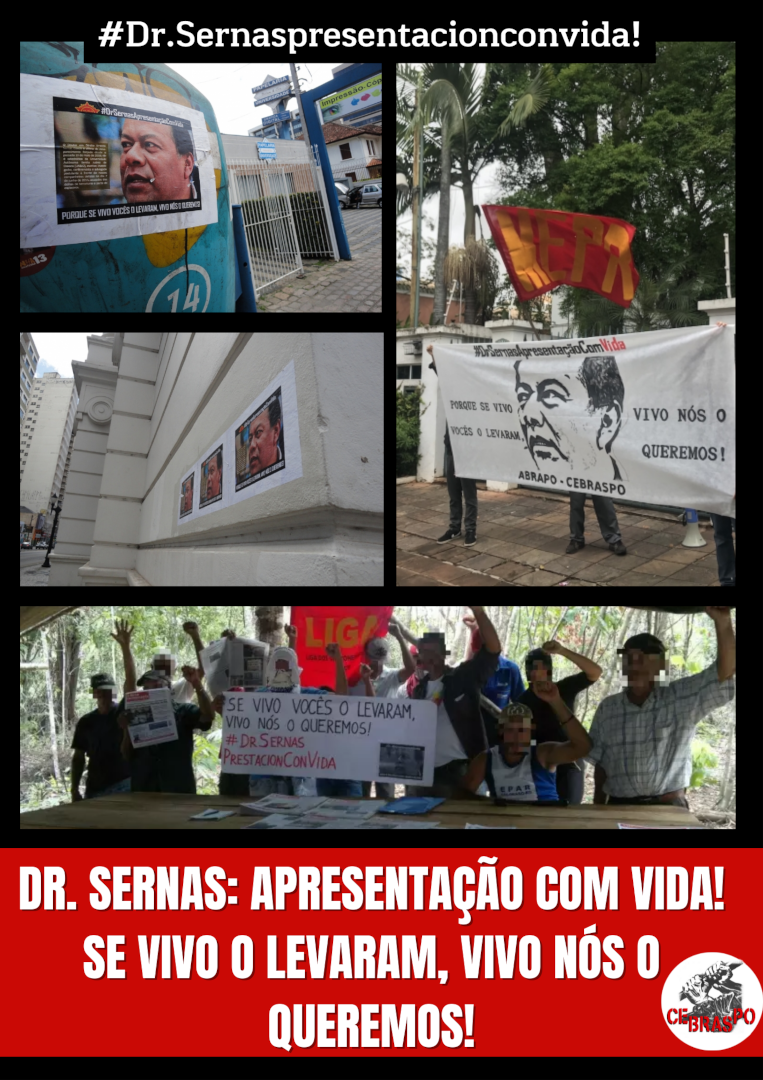 Colombia
In Bogota, revolutionaries gathered and distributed leaflets, held a banner and gave speeches to university students.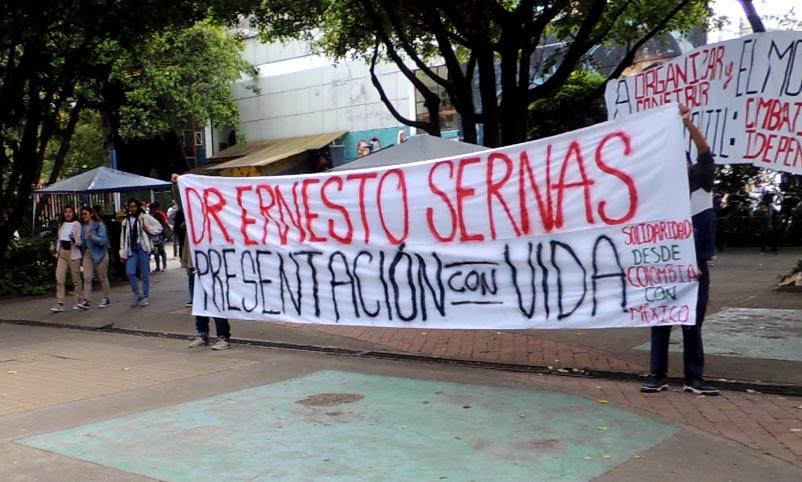 Ireland
In Dublin, a mural was made by the Irish Socialist Republicans.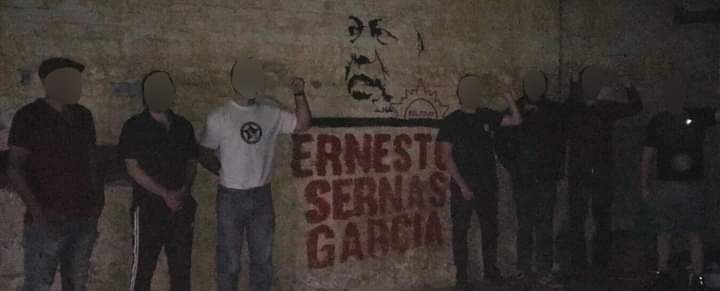 Spanish State
A banner was put up in Albacete.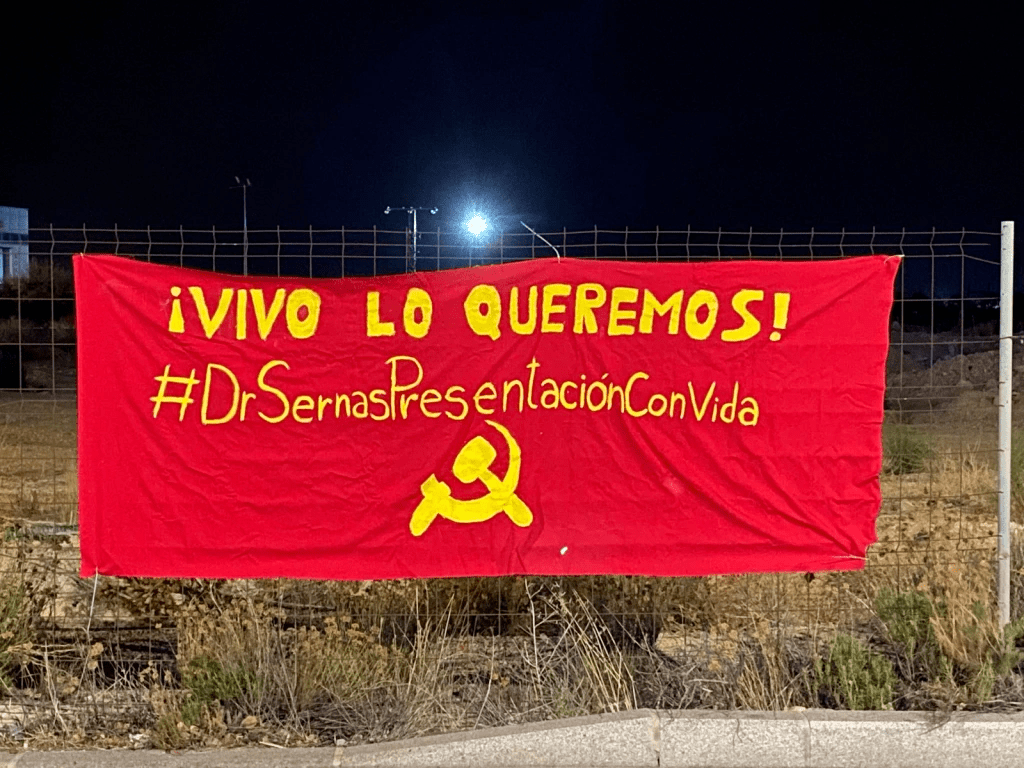 Posters were put up in Elche prior to the international day of action.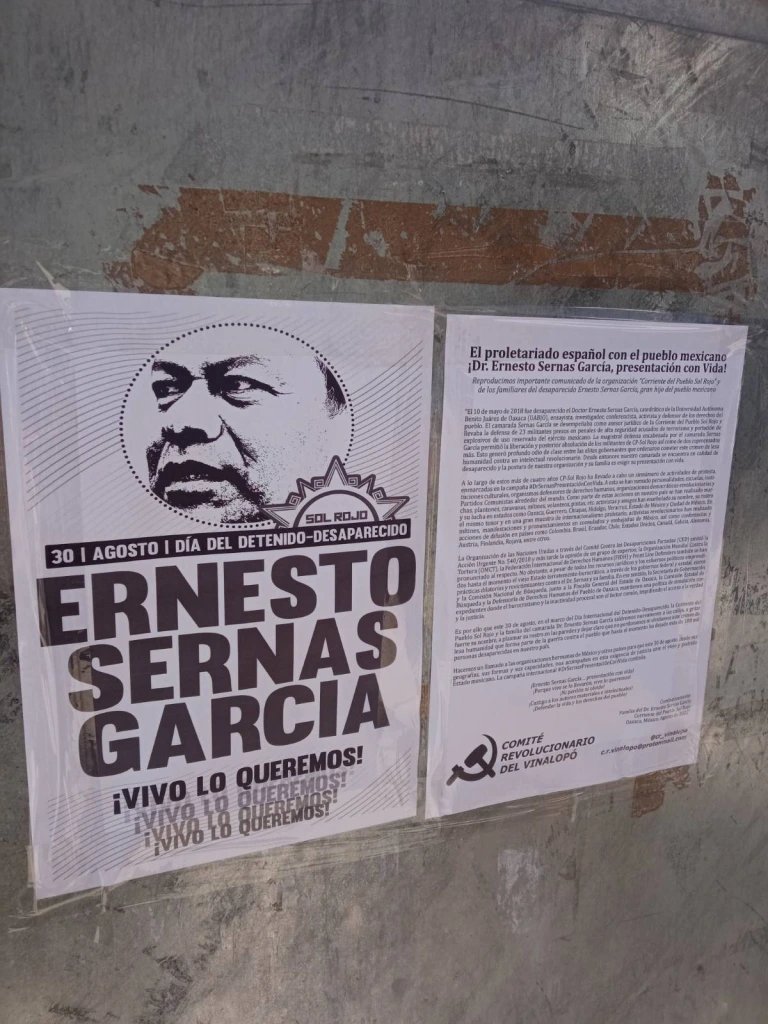 Norway
Posters were put up in the cities of Oslo, Trondheim and Kristiansand.
| | |
| --- | --- |
| Kristiansand | Trondheim |
| Oslo | |
Denmark
In Copenhagen, revolutionaries held a rally in front of the Mexican Embassy.
Finland
In Tampere, a speech was held in a square.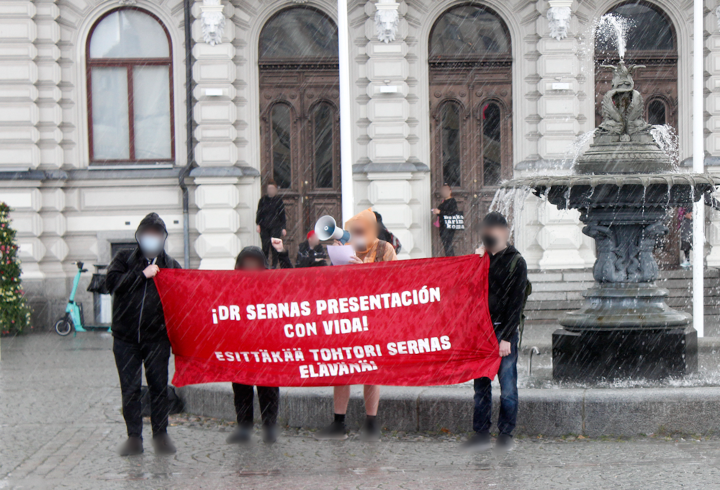 France
In Paris, the Mexican embassy was coverd in red paint and posters were put up.
In Lyon, activists took a solidarity photo, graffiti was made in Grenoble, and posters were put up in Saint-Etienne.
| | |
| --- | --- |
| Lyon | Grenoble |
| Saint-Etienne | |