On Saturday 24 September, the Alliance Against Imperialist Aggression has called for a manifestation in front of the Peruvian consulate in Hamburg. This day marks the date when Chairman Gonzalo gave his speech in 1992, when he was presented to the world press in a cage after his imprisonment. Instead of bowing down, he used this opportunity to speak to his party and the Peruvian people. This is the first anniversary of the speech after the assassination of Chairman Gonzalo by the reaction, in cooperation with the traitors of the People's War in Peru.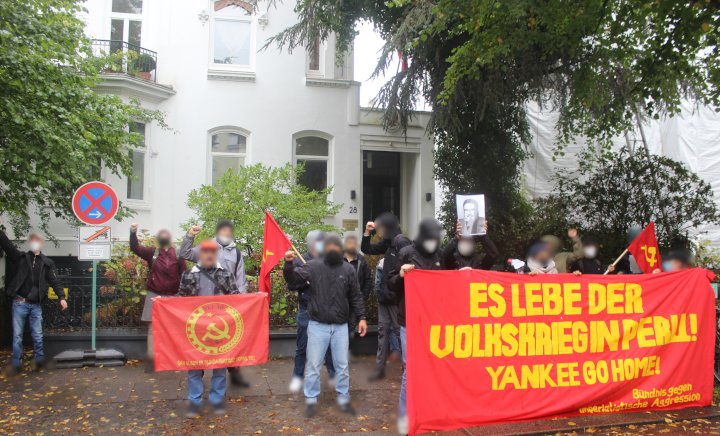 Slogans of international solidarity were shouted, including "Hail to international solidarity", "Freedom for all political prisoners" and "Long live the people's war in Peru". The solidarity with the struggle of the Peruvian people was palpable. Speeches highlighted the ongoing people's war in Peru and the reverberations it has had in Germany for decades. In addition, the lies and intrigues spread by the ruling class against the people's war in Peru were denounced, as for example the Hamburg Office for the Protection of the Constitution does in its current report.The Red Women's Committee of Hamburg also gave a speech in which the work of the Chairman Gonzalo was held up.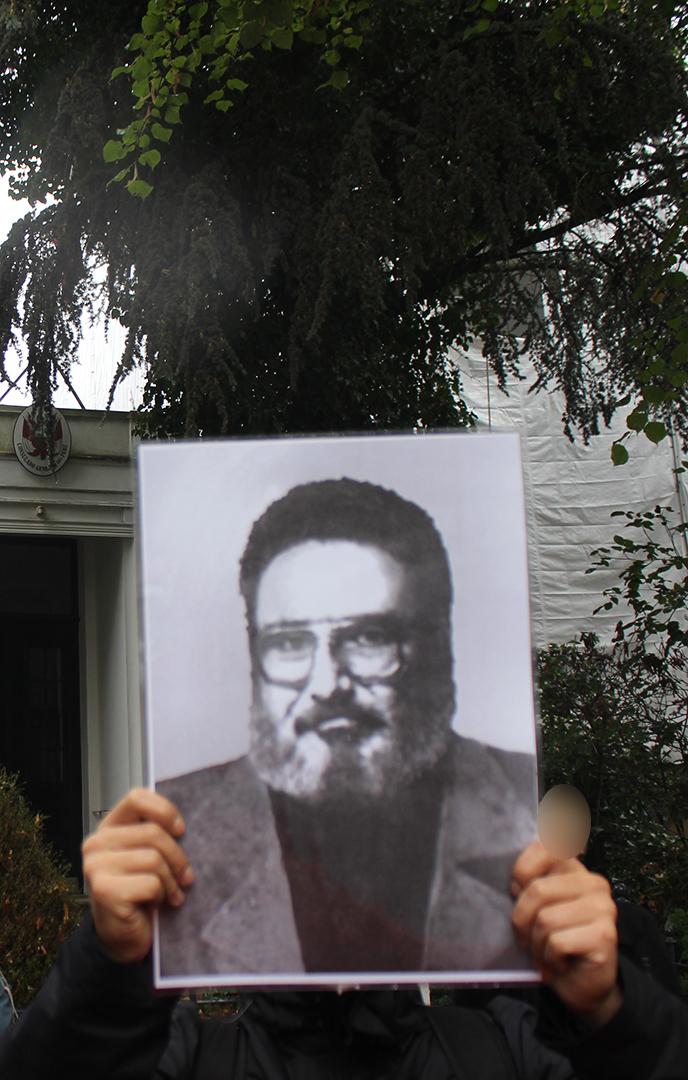 The few pedestrians who stopped in the street of the Richpeoples area of Hamburg Winterhude on this rainy Saturday listened to the contributions and read the slogan on the banner: "Long live the people's war in Peru! Yankee go home". Visitors of the Peruvian consulate registered the manifestation with interest and took flyers.