Against the partly fierce oppression of women in Turkey and the high level of repression against female political activists, strong actions were carried out again this year on 8th of March all over the country, and against the repressive measures of the Turkish state with the pretext of pandemic.
Numerous masses enthusiastically took to the streets in Ankara, where the Yeni Demokrat Kadın (New Democratic Women) and the Ankara Women's Platform also participated. The cops blocked all access routes to the demonstration with barriers, which they also did at the large Istanbul demonstration.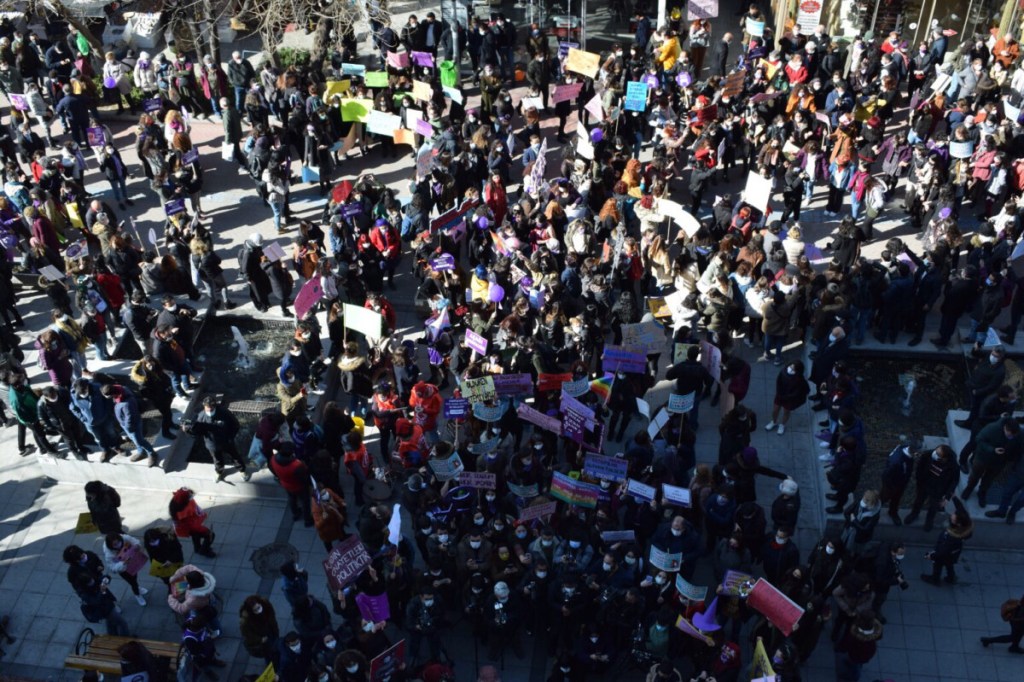 In Dersim, the Dersim Women's Platform organized a rally for the "organized struggle against crisis, violence and inequality". In the name of the Women's Platform, the following was read out: "We welcome the World Day of Working Women on the 8th of March, marking the anniversary of the pandemic that we are experiencing severely. Women are the most condemned to precarious and irregular working conditions. In the Covid 19 pandemic that affects the whole world and our country, bosses and the powerful sacrifice women first. We women welcome the 8th of March in conditions where attempts are being made to take away the rights they have won with the spirit of struggle and solidarity, and where economic crisis, poverty, violence and abuse are increasing."