On July 3, 2021, a manifestation in solidarity with the large uprising in Colombia was carried out at Altona station in Hamburg.Different groups and people from different countries participated in the manifestation and solidarized. Even a quota of proletarian revolutionaries participated in the manifestation.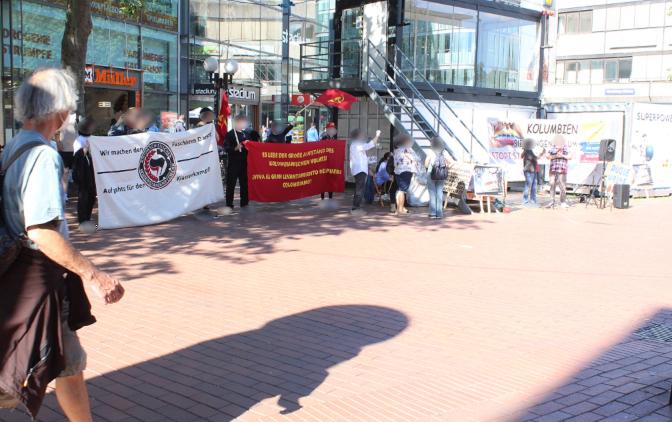 In speeches, the murderous role of the Colombian State was denounced, as well as the heroic struggle of the Colombian people and all the other peoples of Latin America held up.
Also by the passing people there were several explanations of solidarity and some people also joined the manifestation.
It showed another time, that the fight of the Colombian people has his followers here in the FRG and that the fight is also present on the streets here.