For Saturday 13 August, the Alliance Against Imperialist Aggression in Hamburg called for a rally under the slogan "Freedom for Palestine!". This was followed mainly by a number of revolutionary youth who powerfully denounced the renewed bombing of Palestinian territories, the ongoing genocide of the Palestinian people and defended the right of self-determination of nations. The rally near Hamburg's main train station was also joined by many people from Arabic-speaking countries; in addition to Palestinians, crowds from Tunisia, Algeria and Sudan, among others, took part.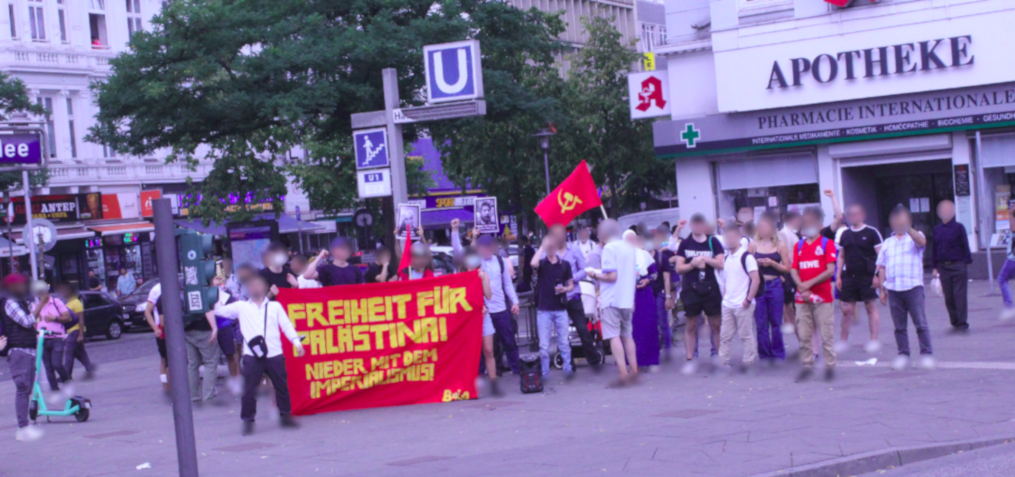 From the beginning, the police tried to harass the rally and restrict their freedom of assembly. Among other things, they tried to limit the volume of the rally so that it would not disturb the mob of the German-chauvinist, pro-Zionist current of the so-called "anti-Germans" who were gathering across the street, well protected by the German police. However, they did a disservice to their own purposes by only further inciting the hatred of the masses by their presence. The police, who clearly identified the enemy in the rally for Palestine, tried to provoke individual participants here and cover them with repression. This was not only loudly denounced by participants, but also directly confronted, so that the henchmen of German imperialism had to withdraw without having achieved anything.
The rally was an expression of the will of the peoples of the world striving for independence and freedom. The slogan of the call of the Alliance against Imperialist Aggression "Forward in building the anti-imperialist front!" has confirmed its necessity and correctness.